March 15, 2020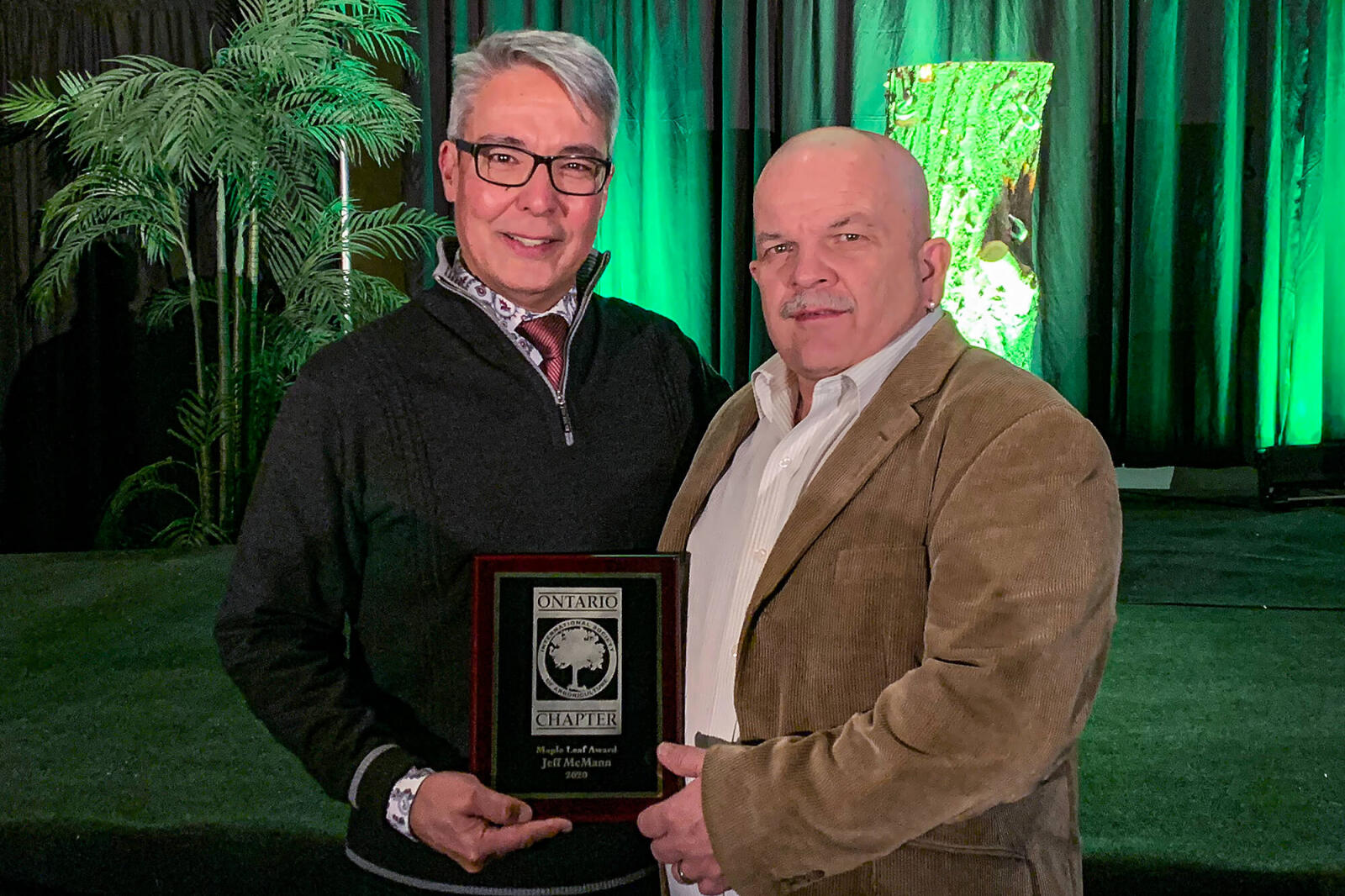 McMann recognized with Maple Leaf Award
Congratulations to Landscape Ontario member and volunteer, Jeff McMann, who was recently selected as 2020 recipient of the Maple Leaf Award. The award is presented by the International Society of Arboriculture Ontario (ISAO) to an "individual who has provided exceptional energy, leadership and commitment to promoting and improving arboriculture and urban forestry for more than 10 years."

An ISA member, McMann received his award at the annual awards banquet held Feb. 14 at RBC Place in London, Ont., in conjunction with ISA Ontario's annual education conference and trade show.

"I was very surprised to find out that I was receiving this prestigious award," McMann told Landscape Ontario magazine, "but it is very satisfying at this point in my life to have my career of promoting the industry recognized. You do not begin a career with the goal of receiving accolades from your peers. I hope to continue to be involved in the promoting of the care of our trees."

Those nominated for various awards were selected by an awards committee.