May 15, 2013
By Helen Hassard
Membership and Chapter Coordinator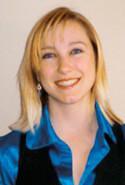 At this time of year, the activity level at the home office in Milton starts to quiet down. Our members are all out working, seminars are wrapped up and chapters don't meet again until the summer events begin.
Unfortunately, this time of year is also when we tend to hear from consumers, and even fellow members, who lodge complaints against current members. Just a quick aside, there are not many complaints each year, but for obvious reasons spring is when they increase.
Our complaint process is very straightforward. It's available online at www.landscapeontario.com/complaint-process. It basically says that Landscape Ontario will work to facilitate communication between the two opposing parties.
The way it works is the consumer, or person filing the complaint must send written correspondence to our membership department explaining their grievance in detail. First thing we do is check that the company is actually a member. Unfortunately in this day of technology it's not hard to steal a logo from a website.
We have a separate process in place for connecting with non-members who try to use our logo. I encourage you to let me know if you see someone falsely claiming to be a member of Landscape Ontario.
Once membership is confirmed, we forward the complaint on to the member, along with our own letter. A copy is made of everything for our complaints file. If a member receives three complaints against them in one calendar year, his membership can go before the provincial board of directors.
Any response the member sends back to us is then forwarded back to the original person who filed the complaint. The hope is that this correspondence will act as a catalyst to stimulate further communication.
The complaint process is offered strictly as a service to both the consumer and members. LO listens to consumer complaints and provides members with the feedback. We do not advise, we merely listen and relay.
Feel free to give me a call at 1-800-265-5656, ext. 354, or by email to
helen@landscapeontario.com
, or tweet me about it at my address. I would like to hear your thoughts and feedback on the project.