December 15, 2015
Members tell why they joined LO
By Rachel Cerelli
Membership and Chapter Coordinator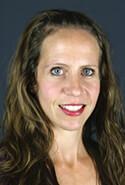 There are many reasons why industry professionals join Landscape Ontario.
The past few months the LO membership department has been working hard collecting exciting data on long-standing members of Landscape Ontario. In the 10 -19 year category, there are 519 companies, while the 20-24 year memberships show 324 companies, and for the 25-49 year memberships, we have 212 companies. There are three companies who are 50-plus years as members of the industry association.
Isn't that astounding? There are so many of you who have diligently and passionately worked for many years in this industry. You worked to make a living, while creating jobs, bettering people's lives and health through creating beautiful and efficient uses of outdoor spaces.
If we look back at the number of members, we ask, why did these members join LO? How have they benefited from being members? Let's hear from a few of them on what they have to say.
B.K. Baun Landscape, Ajax, second generation Durham Chapter members since 1988
Claudia Baun says, "We would say that being members of 'Our Association' has been very important to the growth and strength of our business for a few reasons. The education and networking aspect has been huge.
"We have continually sent our staff to courses at LO. They are always pertinent to the industry, and concerns in our business. We have taken numerous courses ourselves. As far as networking goes, that has been a positive experience talking to other contractors, and suppliers, and seeing how they do things, or deal with issues, and hearing the many times their issues are very similar to ours.
"Another important reason membership has been important is that we have entered and won awards through the Awards of Excellence program. This has given our company another reason to 'Toot our Horn,' which separates us from other companies."
Suburban Landscaping, Stouffville, second and third generation Durham Chapter members since 1973
Mark Hegenauer says, "Our company was one of the original members of what then, I believe, was called the Garden Maintenance Association (of Toronto?). It was the predecessor of LO.
"I remember working with my father in Toronto's Bridle Path area (I was eight or so) and my father was really excited to give his $20 or so towards the company's membership. He hoped that an association would bring together the landscapers to set rates for work, insurance, etc.
"Suburban Landscaping has always flown under the radar and been a quiet member (and continues to be), but a proud member all the same.
"The second generation of sons Mark and Tom Hegenauer (son Michel who was also a partner passed away 11 years ago at age 41) as well as third generation grandchild Michael) are still very active in the business. The company is now 61 years old and still thriving. It is dedicated to the landscape maintenance, landscaping and snow removal sectors."
GTA Landscaping, Toronto Chapter member since 2014
Vlad Apanovitch says, "We joined Landscape Ontario more than a year ago (originally as an Interim member in January 2014).
"There are a couple of reasons why we initially joined LO. It is a great way to gain trust from our clients by showing them that we are an active member of LO. We have been in business for five years, which is a fairly new company. We had to meet certain criteria in order to get the membership, by complying with the requirements to become a member. LO actually helped us become a more trusted and professional company. And, this was just at the application process. So we grew from day one of being introduced to 'Our Association.'
"I have attended many business seminars this past winter and sent our employees to some. They are a great way to learn so many useful things that are closely related to our trade, and which are impossible to find anywhere else. Additionally, we attended last year's LO Congress, where we made lots of business connections and found out about many useful suppliers.
"We do Search Engine Optimization (SEO) for our website. By having our website's link on a website like LO, it really helps bring our website to the top. We used contracts and forms as guidelines that are available on landscapeontario.com, which we find to be very useful."
D.Crupi and Sons, Toronto, joined in 2014 for the member benefit discounts.
Domenic Crupi says, "The Crupi Group decided to join Landscape Ontario about a year ago. At first, it was to take advantage of the discounted rates members receive on GM vehicles, as we were advised by our fleet management company Enterprise.
"We became impressed by the advantage this membership gave us in our leasing and would have been happy enough with just that return on our membership dues, but soon found out we would gain much more from joining.
"I never realized an organization could be a possible benefit. Our business focuses more on heavy construction and paving, however, we quickly realized there were more ways our business could benefit from the networks Landscape Ontario offers. We have found several new suppliers in our construction operations for some of our more specialized projects. More importantly, our winter snow clearing operations have benefited from LO's heavy involvement in that industry.
"I am happy we have joined this association and we are always impressed when you end up getting more for our money than we had originally anticipated!"
I don't think I need to add any more. Except…thank you to all who work so hard to better the lives of your customers, communities, province and country by continuing to give back to the green industry. You employ thousands of horticulturists, carpenters, plumbers, electricians, masons, growers, arborists, and the list goes on. You do make our world a better place, not to mention prettier and healthier.
For more information on how you can get involved in your chapter, contact Rachel Cerelli at
rachel@landscapeontario.com
.