August 15, 2012
By Helen Hassard
Membership and Chapter Coordinator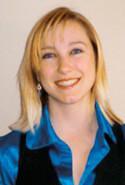 I don't know about everyone else, but this has been one busy summer. Here at home office in Milton, every time I speak to a member they tell me what a busy summer they're having.
With that in mind, I would like to take some time to remind you about your membership. August 31 is the end of LO's fiscal year and as such we will be sending your membership renewal invoices. Just a reminder, for easy payment of membership dues, you may pay online at
www.horttrades.com/dues
. All you need is your renewal invoice and credit card information.
If you've moved in the last year and haven't notified us, please give me a call, it will make the renewal process much easier for you and you won't be caught off guard in the fall.
Benefits you enjoy as a member
Save money: Take advantage of special offers and price discounts from our list of endorsed suppliers. For details and a specific list of benefits, visit
www.horttrades.com
and select membership.
Be-in-the-know: Your subscriptions to
Landscape Ontario
magazine and Landscape Trades will provide you with up-to-date industry news. Weekly e-news, specific to each chapter, keeps you informed about special projects and upcoming events.
Build Your Network: LO has nine chapters across the province, with each chapter holding meetings regularly between September and April. Chapter meetings provide information and education by hosting a range of informative speakers, as well as, being great networking opportunities. Watch your e-news for dates and locations, or check out Coming Events on
www.horttrades.com
.
Get involved: Landscape Ontario's mission is to promote and advance the horticulture industry. By attending chapter meetings, joining a committee or participating in education and events, you can make a difference in the horticulture industry.
Strength in numbers: On your behalf, Landscape Ontario's unified voice works behind the scenes to make sure your interests are represented at all levels of government.
Get noticed: Display your membership plaque and certificate, and use the LO Green for Life logo in your advertising. Go to
www.horttrades.com
and select resources to order materials or download the logo. LO has earned consumer confidence, so be proud to display your membership wherever possible.
Work Smart: Landscape Ontario offers more than 100 winter seminars, national certification testing and safety training opportunities annually. Visit
www.horttrades.com
and select Professional Development.
Keep in mind that not all benefits apply to every membership type, so if you're not sure what you are entitled to, go online to
www.horttrades.com/membership/categories.php
or contact me directly.
---
Call at 1-800-265-5656, ext. 354, or email
helen@landscapeontario.com
, or tweet me about it at
@LOMembership
. I would like to hear your thoughts and feedback.