April 1, 2016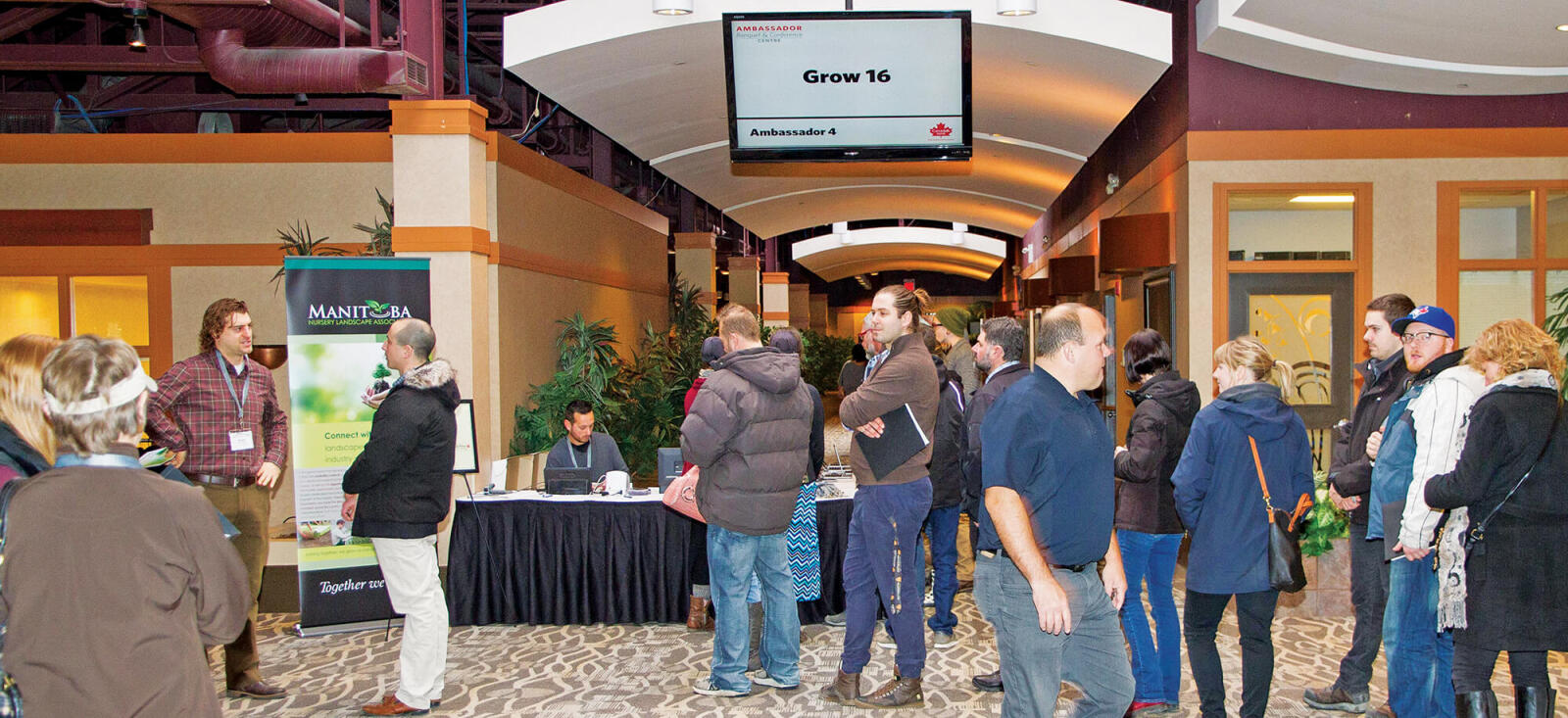 MNLA hosts Grow16

For many years, the Manitoba Green Show was an annual meeting place for green professionals in Manitoba. Aware that the way the industry conducts business and connects with one another has dramatically changed over the years, the Manitoba Nursery Landscape Association reformatted the event for 2016 to better serve industry members.

Now called Grow16, the one-day event was held Feb. 25, at Canad Inns Polo Park in Winnipeg, Man. The new venue provided an atmosphere better suited for bringing the industry together. Four breakout rooms with 24 speakers allowed attendees to focus on specific interests. With the breakout rooms situated around a common area, the focus was on connecting and socializing between sessions.

Session topics included: cultivar evaluation; garden centre trends; growing your company's online presence; permeable paver systems; and alternative strategies and products to grow with neonicotinoids.

Awards of Excellence were presented during the awards luncheon in the TYC Centre along with the Assiniboine Conservancy's presentation on Canada's Diversity Garden project. The live auction, often paired with the Awards of Excellence, was replaced with a silent auction. Items were displayed in the common area during the day with winners presented during the Grow Social.