October 22, 2020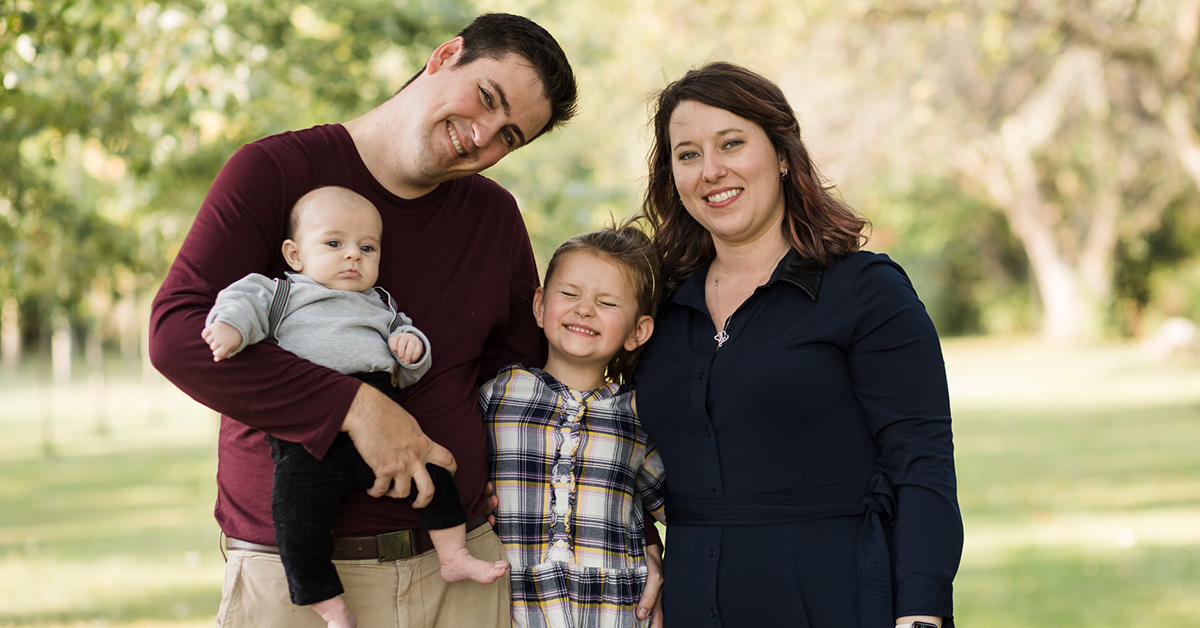 Amherstburg firefighter shares garden makeover
Renauds forward Landscape Ontario garden makeover prize for frontline workers to Monk family
---
Landscape Ontario received over a thousand stories of friends, neighbours and family members who have helped to improve the lives of those in their community throughout the Covid-19 pandemic. Now, we are excited to announce the 10 amazing frontline heroes who will receive the garden makeovers! Read the incredible stories of dedication, selflessness and compassion at www.landscapeontario.com/hero and stay tuned to Landscape Ontario this fall and into spring 2021 to see the finished garden makeovers!
When Megan Monk was diagnosed with advanced-stage triple-negative invasive breast cancer in September, the Amherstburg "fire family" immediately mobilized.
Megan and her husband Dan, a firefighter and administrative assistant to the fire chief, had just welcomed their second child when they received the diagnosis. Doctors called for an aggressive chemotherapy treatment plan, and both Megan and Dan had to take indefinite leaves from their jobs.
Support from the Amherstburg "
Fire Family"
Right away, Dan's colleagues at the fire department stepped up to help.
Firefighter Liberty Fallon set up a
go fund me
campaign to raise money to "alleviate stress and allow (the Monk family) to focus on their path toward wellness." By mid-October, the fundraiser had reached over $49,000.
Additionally, members of the fire station organized a mask sale and head shaving fundraiser, with support from Masks4All and I Dare Your Hair on Oct. 17.
"We're trying to help them in every way we possibly can," Fallon told the
LaSalle Local
newspaper. "We're a super-tight 'fire family' here in Amherstburg — her fight is the Amherstburg Fire Department's fight. Fifteen of us are going to be shaving our heads on Oct. 17, myself included, to raise some money for her. We've got other raffles and stuff going on."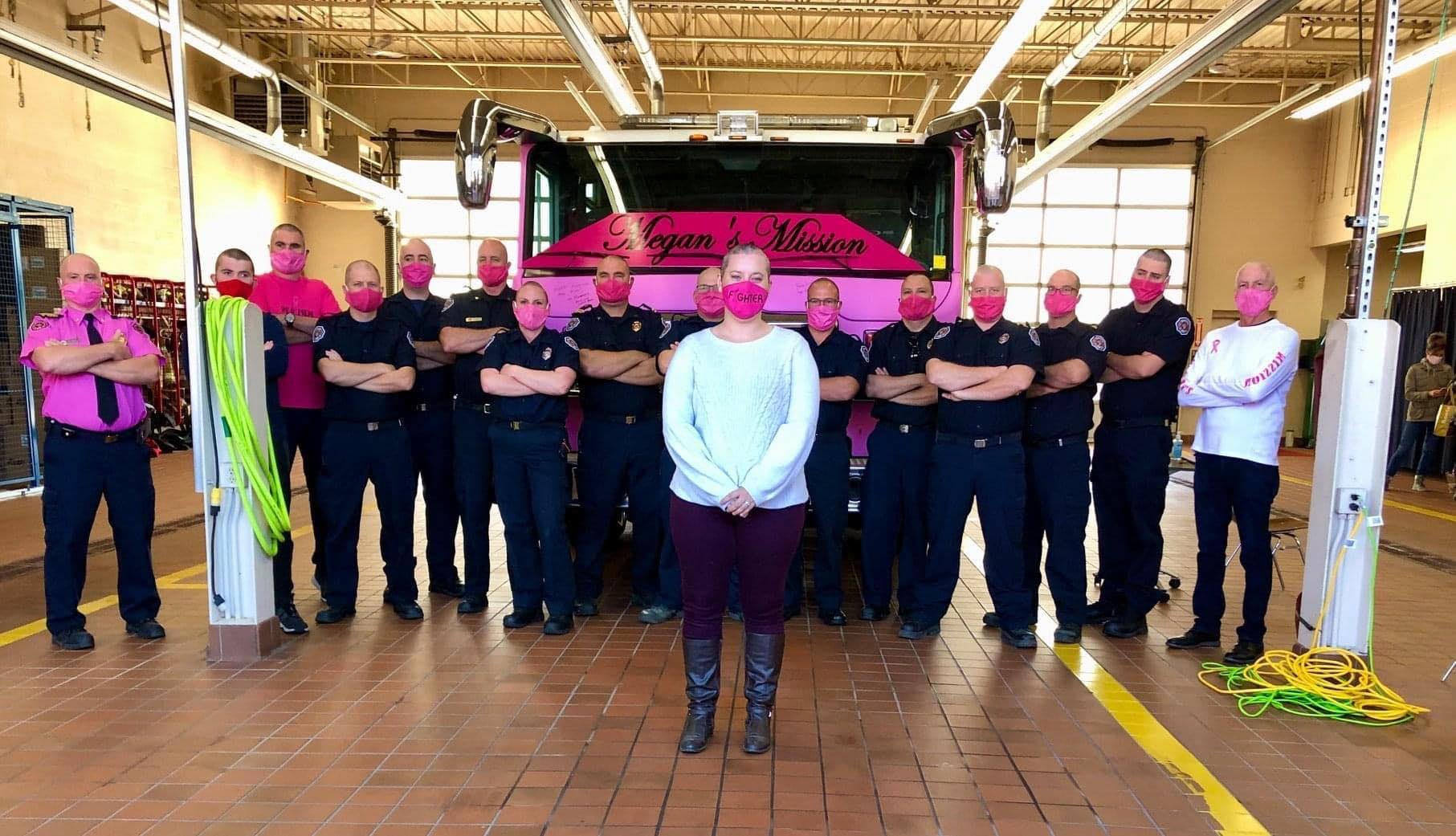 And now, another pair of firefighters have teamed up to give the Monk family a garden makeover.
Earlier in the summer, Jeremy Pillon nominated fellow firefighter Brad Renaud and his wife Laura, a pharmacy technician at the Windsor Regional Hospital for the Frontline Hero Garden Makeover Program.
The Renauds were chosen for a $5,000 garden makeover by Landscape Ontario's volunteer selection committee for the Windsor Region. But when contacted by LO staff to let them know about the program, both Pillon and the Renauds were adamant: They wanted to pay the garden makeover forward to the Monk family.
"Dan and Megan are really, really good people, going through an extremely difficult time," said Brad. "It was an easy decision for us. We want to do whatever we can to support them right now, and we can't wait to see what Landscape Ontario can do."
Pillon agreed. "I know this was a bit of an unusual situation, with Brad and Laura being nominated first, and the makeover being given to someone else, but I just knew right away that this is what the Renauds would want to do. We really do have a close knit group here at Amherstburg Fire, and we support one another."
When the Monks found out about the garden makeover, and how the Renauds had paid it forward to them, they were overwhelmed.
"We are really grateful and humbled by it," Dan said. "At first, we really just wanted to tell Brad and Laura to keep it for themselves. But we know that's just the kind of people they are. They were adamant about it. And really shows the kind of special people they are. The support from the fire department and from the whole community has been overwhelming. We really just can't thank everyone enough."
While Dan is taking time off from his job to support Megan and the kids during treatment, he continues to serve on calls as a volunteer firefighter when he can.
Dan says he "never planned to become a firefighter," but after getting the job as the admin assistant in the department, he was drawn to the important work they do.
"We show up on someone's worst day," Dan explained. "If we can do something, even if it's small, to make it just that much easier for someone, that is really meaningful."
Earlier this year, Dan and Megan moved into a newly built home with enough room for their growing four-year-old, Freya, plus an extra bedroom for two-month-old Cid. Their brand new home is basically just "sitting on mud."
Dan says landscaping help would mean the world to his young family.
"Having somewhere for the kids to play and for Megan to enjoy would be incredible."
Meet all 10 frontline heroes