January 8, 2018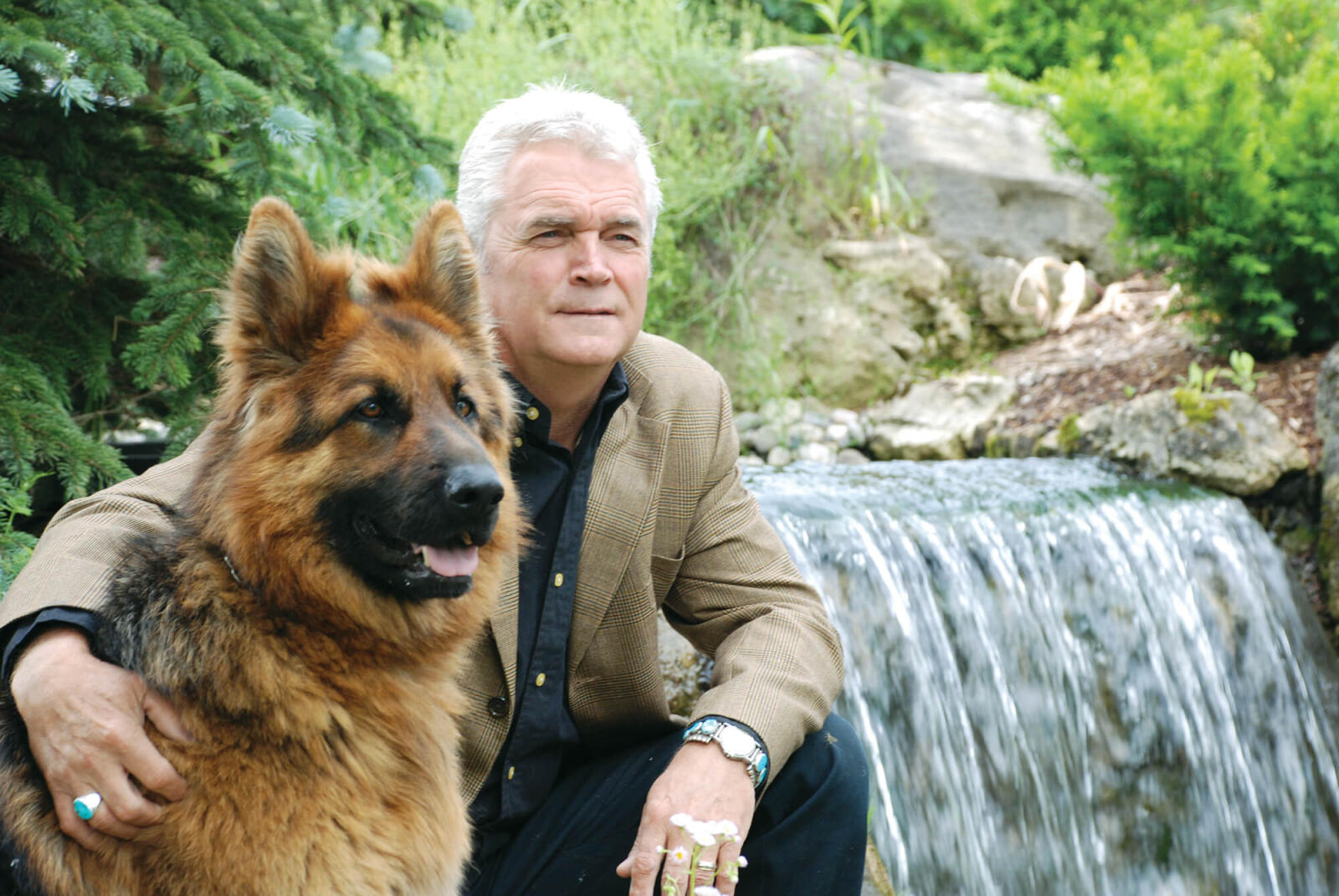 Nature is always in style
Randy Tumber, APLD, CLD, CHT, has worked in the landscape profession for over 40 years. His award-winning company, the Orangeville, Ont.-based Tumber and Associates, is widely recognized as a leader in the design and installation of mature, native landscapes. Some of Tumber's areas of expertise include: native habitat restoration; overall project and site planning; working with natural stone and creating natural-looking water features.

How would you describe your design style?
I got into the business years ago, and very quickly realized that I didn't particularly like a lot of the things that I was seeing and it became evident that a lot of what was being spec'd was stuff that was being driven by manufacturers as opposed to what was necessarily nice. I always gravitated towards natural elements because I tried to steer clear of the constantly changing trends and the things that quite simply did not stand the test of time. It didn't take long to come to the realization that the only thing that doesn't go out of style is nature, and I have a healthy respect for that and an intense appreciation for it. It's something that doesn't exactly ever come into vogue, but it certainly never goes out of style, and I began to appreciate that on many levels, not just with paving surfaces or walls or things of that nature, but I began to appreciate plant materials and rock and water and all the different dimensions that nature has to offer. I also came to realize that nobody doesn't love nature; and while there is absolutely a place for all of the contemporary styles and the square, linear designs and the chrome and stainless steel and glass, I don't have a desire to go down those roads. Our clients are typically on country properties and the reason they bought in the country is they appreciate nature and they understand where I'm coming from, so we have a good fit.
Can you share tips on how to land upscale clientele?
We will tour 10 people on a property we have landscaped and six of them will sign a design and say they can't wait to start. I am always open to having prospective clients speak with past clients, and I encourage them to check out our online profiles on Houzz and Home Stars to see what people are saying about us. We are fortunate to have such great relationships with our past clients, and because they are so happy with their landscapes, they will literally sing our praises. They love every aspect, from the design process, to the contracting and construction and of course, the finished product.
How do you know when a project/client is right for your company?
There are two kinds of people: those who all they look at is dollars and cents, and we typically aren't a great fit with them; and then there are others who put a priority on their quality of life in the here and now. If it's all about investments and the potential return, then we might not be the best fit. But if it's about creating something special for your family, and I'm not talking about stupid investments of course, but something that is appropriate. People used to talk about spending 15 per cent of the value of your home on landscaping, where as I say it should be more like 40 or 50 per cent, if you want something really special and quite spectacular. I often ask our clients to dream big, so I can design to dream; and sometimes that means creating plans that might be built over a number of years and several phases, but if the plans are there from the beginning, the results are going to be that much better in the end. So again, we look for clients that have the perspective that their home is where they are going to create memories with their family and the outdoor space is an essential part of those experiences.