April 1, 2016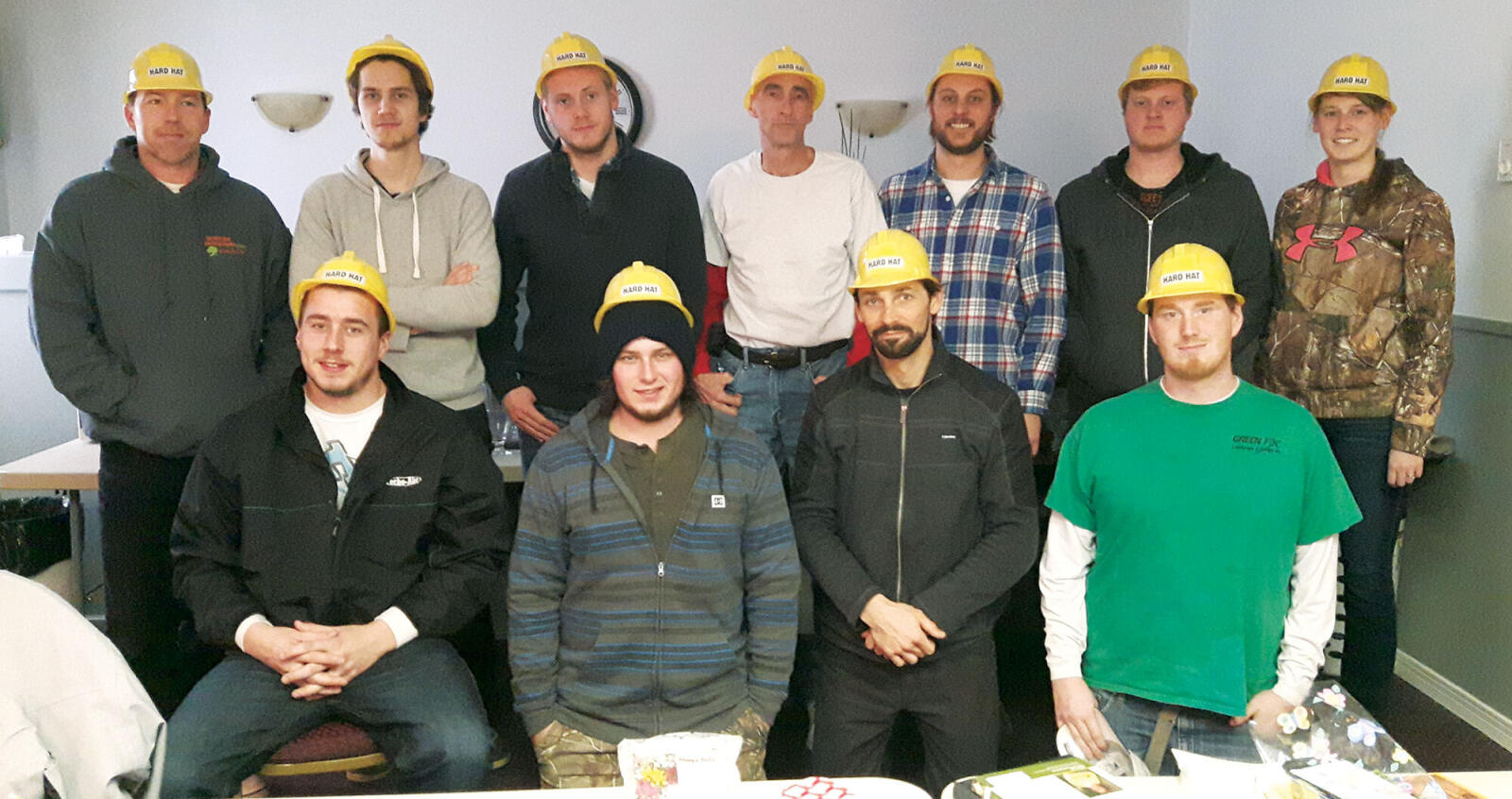 New Brunswick and PEI

Landscape Trades devotes space in each issue to provincial association news. This issue features an update from Jim Landry of Landscape New Brunswick and Landscape P.E.I.

Ever wonder what goes on inside the offices of smaller associations like ours? It can be quite obvious when you think of the big dogs like Landscape Ontario. There are bulletins and programs and all kinds of materials coming at you from all angles. The brand is out there; ready to take a bite out of you. The small dogs pretty much play the same game, at least they have the same agenda, but it is sometimes less visible perhaps, so sit back and I'll lay it out for you.

The LNB/PEI office is small. I just counted the tiles on the floor and there are 14 rows of eight-inch Mexican pavers, so including the grout that makes for a touch over 50 sq. ft. I've got a four-drawer filing cabinet, that doubles as a brace for my firewood.

We also have a second office, but it is a mere 36 sq. ft of useable space and that includes the trunk.

So I've defined the structure and now I'll expand on its capacity. A great deal of the activity that takes place in these tiny offices does not always filter down to the masses, be they members, suppliers or associates. So I am going to enlighten you, the sceptical reader. The fact of the matter is, there is a tremendous amount happening in this little office — an almost overwhelming amount at times. Picture me, the hero of this story, being tossed about in high seas, rising to the top of a cresting wave for a few moments (this would be a coffee break), only to be pummelled to the bottom, gasping for a breath and trying to make sense of it all. (This would be a two-hour conference call.) It's all good though, because big waves can carry a small dog for a great distance, provided he doesn't drown.

In January our Red Seal block training program began its sixth year. We run 18 weeks in three overlapping blocks, ending on March 31. This year we have 28 apprentices. Within our demographic of 100 member companies, 35 are participating. That's a big litter for such a small dog. This year P.E.I. has sent us three young pups, and that is fantastic. Our association plays a strong and varied role in the program, from recruiting to administration. Our volunteers attend every career fair. We always have representation at the Program Advisory level as well, both provincially and federally. We run our own school, or more accurately, private occupational career college. We have qualified, dedicated industry people instructing. Maybe I'm being a tad bit self absorbed, but I truly believe that if we were not running our own school in support of our own trade, it would trip and fall right out of the gate.

I'm not sure if you've gotten the memo yet, but this June, Skills Canada is hosting its National Competition in our yard — Moncton. Not only are we on the organizing committee, but we are pulling together a provincial competition of our own, so that N.B. and potentially P.E.I. can have representation at the event; this is a big deal for us.

Perhaps the biggest piece of our human resource pie goes to fostering relations with stakeholders. Recreation NB is an association of parks and recreation heads from all over the province. They need training; we like to train. There is a natural relationship there. We have always had close ties to various provincial government departments. We access funding though Environment, and we often get called upon to help seek solutions to issues like topsoil conservation and integrated pest management. Lately we have turned a lot of our attention to education, and in N.B., that involves two departments, Education, and Post Secondary Education. The latter deals with apprenticeship, so we are tied together at the hip. We meet regularly with the director and I believe he sees us as not only a partner, but as a good model for other trades. It's probably because we have taken on a great deal of their duties at a time when they are cutting staff. Now that we have six years of Red Seal training under our belts, we are turning our attention to raising awareness of our trade at the high school level; or more importantly, at the middle and elementary school levels.

How often do you see a presenter who is speaking for the first time to a group of unknowns, and he gets a standing ovation? Add to that the fact that along the way he brought us to tears, and you know that you have experienced a special presentation. Just yesterday that happened at our ACES (All Commodity Education Sessions) program held in Sussex, N.B. Claude Vautour teaches at a small middle school in Rogersville, N.B., École Secondaire Assomption. He channels his lifelong passion for the environment, nature and horticulture to provide his students with options. It is amazing that he is creating a vibration in our province, with Rogersville as the epicentre. Trust me on this: if you are reading this through the eyes of a landscape horticulturist, you will come to hear his story with your ears sooner or later. It's not necessarily a unique story, but it is driven and it is inspirational.

As busy and overwhelming as it has occasionally been lately, it is becoming increasingly satisfying. Claude made this analogy for me: it is like we are putting our resources into a giant slot machine: lots and lots of tokens, like a crazed gambler. Instead of lemons, bells, watermelons and cherries, the icons represent education, environment, and agriculture. They are finally lining up, bells are going off and we can reap the jackpot.