May 15, 2016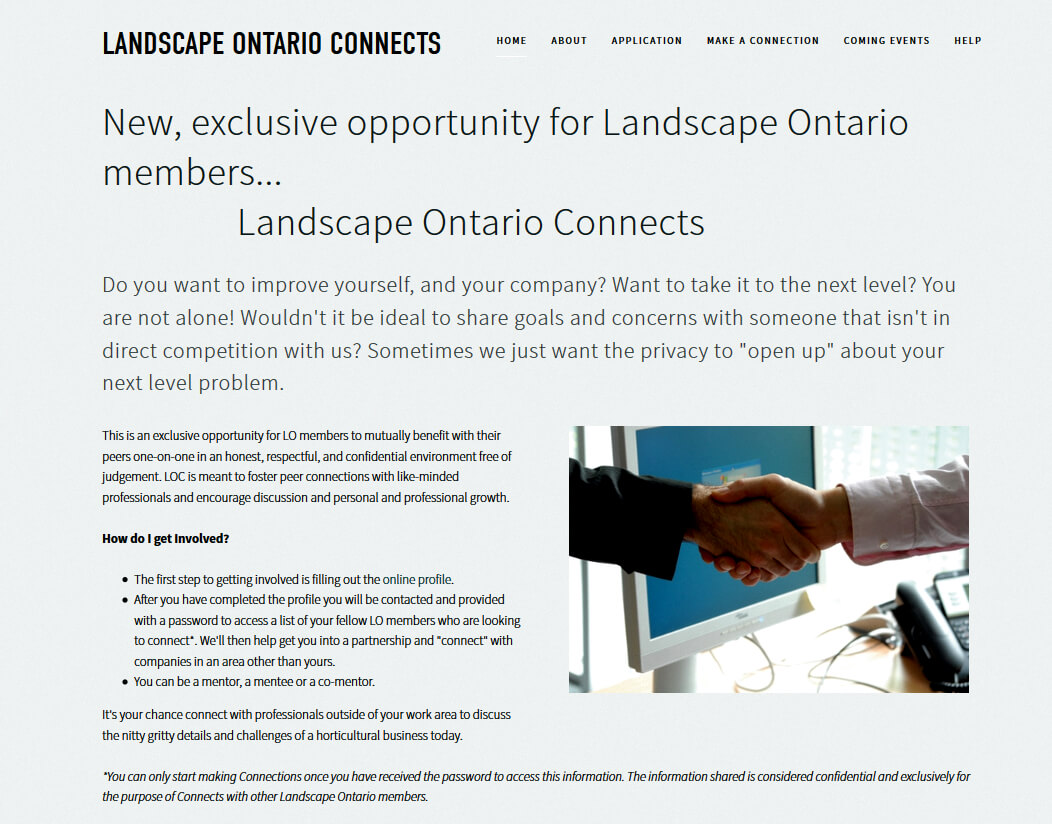 New online tool for members
By Myscha Burton
LO Membership and Chapter Coordinator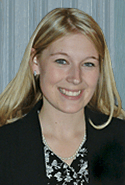 Hello again Landscape Ontario! It's hard to believe it has been exactly one year since I wrote my last column for the Landscape Ontario magazine. It has been a whirlwind of a year and I am thrilled to once again be your membership and chapter coordinator while Rachel Cerelli is on maternity leave.
Your membership gives you access to beneficial resources to assist in the creation of this healthy team environment. Visit horttrades.com and under the 'Resources and Services' tab you will find safety resources including training and compliance guidelines, as well as labour resources and an HR toolkit customized just for you to assist in dealing with any possible employee-related challenges, as well as strategies for increasing employee engagement and retention.
Introducing LO Connects
Want to talk to a fellow professional about some of the challenges your new team may be facing? We have a new member program to assist you: Landscape Ontario Connects. LO Connects utilizes our professional network to address challenges, set goals and share the successes of you and your company. It is based on one-on-one communication in a confidential environment to encourage personal and professional growth. We are pleased to launch
landscapeontarioconnects.com
to better connect members across the province. On the site you will find a profile/application form. Once you have completed this, you will be emailed the password to access the exclusive information your fellow members have shared so you may begin connecting with your colleagues. We recommend connecting with other members outside of your chapter to eliminate any kind of competition factor. For more information, contact
connects@landscapeontario.com
or visit the new web site.
As we're all getting back in the saddle with the start of a new season, new staff or a new role, I want to revisit the importance of having a healthy team environment in the workplace. You are all part of a team — whether that's part of a crew, sales team, or the manager of employees you have hired. A healthy team is essential to creating an environment where your staff are actively engaged in the company they work for; beyond their pay cheque. Employees who are passionate about the company they work for, and who respect their fellow team members, are going to give you their best work and go that extra mile, and they are going to help represent your company to the best of their abilities and will want to continue working for you next season.
This is of particular importance to your Millennial or Gen-Y employees (those born between 1982-2000). These employees come from the world of gold stars, increased technology use and a fast-paced, constantly-changing environment in different ways than the Baby Boomers before them experienced. On the surface, it may just seem these Gen-Y folks are just hard to please and have increasingly high expectations, but there's more to it than that.
There is an increased need for a sense of accomplishment in work for Millennials, as well as feedback on their performance; both positive reward and constructive criticism. This feedback and sense of pride are equated with recognition; one of the greatest motivating factors for your staff. As a business owner, crew leader or foreman, your colleagues are looking to you to help lead your new team. This leadership helps motivate them and connect them to the company they work for. Staff that feel connected and that they are a key player within your company are better employees because they see your company's results as part of their own achievements and want to be a part of a successful team. Implementing quality HR policies and strong communication is essential for your team's success. Millennials have been raised in an increasingly fast paced world and constantly seek new excitement and new challenges. Stagnant policies, procedures and a lack of development opportunities may cause Gen-Y employees to feel they lack purpose in their work; a direct contradiction to how these employees have been developed. It is important to be aware of the needs of the team that forms your company. A team that is challenged, connected and communicating, results in a highly-efficient and effective workforce and greater success for your company. Fostering a positive team environment and utilizing the resources available to you to do so is a win-win-win for you, your staff and your business.
As the warm weather approaches, be sure to mark your calendars for the fantastic summer events happening in our chapters. Nothing says team building like a staff outing. Golf and baseball tournament dates are set, as well as family-friendly celebrations. Your LO staff will also be continuing our summer member visits as well as Member Appreciation Days throughout the province, hosted at various member locations. We look forward to seeing you at these events this summer. Dates, pricing and registration can be found in your weekly e-news and your chapter's webpage at
horttrades.com
, or you can contact me directly.
---
Contact Myscha at
myscha@landscapeontario.com
or call 1-800-265-5656 ext. 2333.