January 20, 2021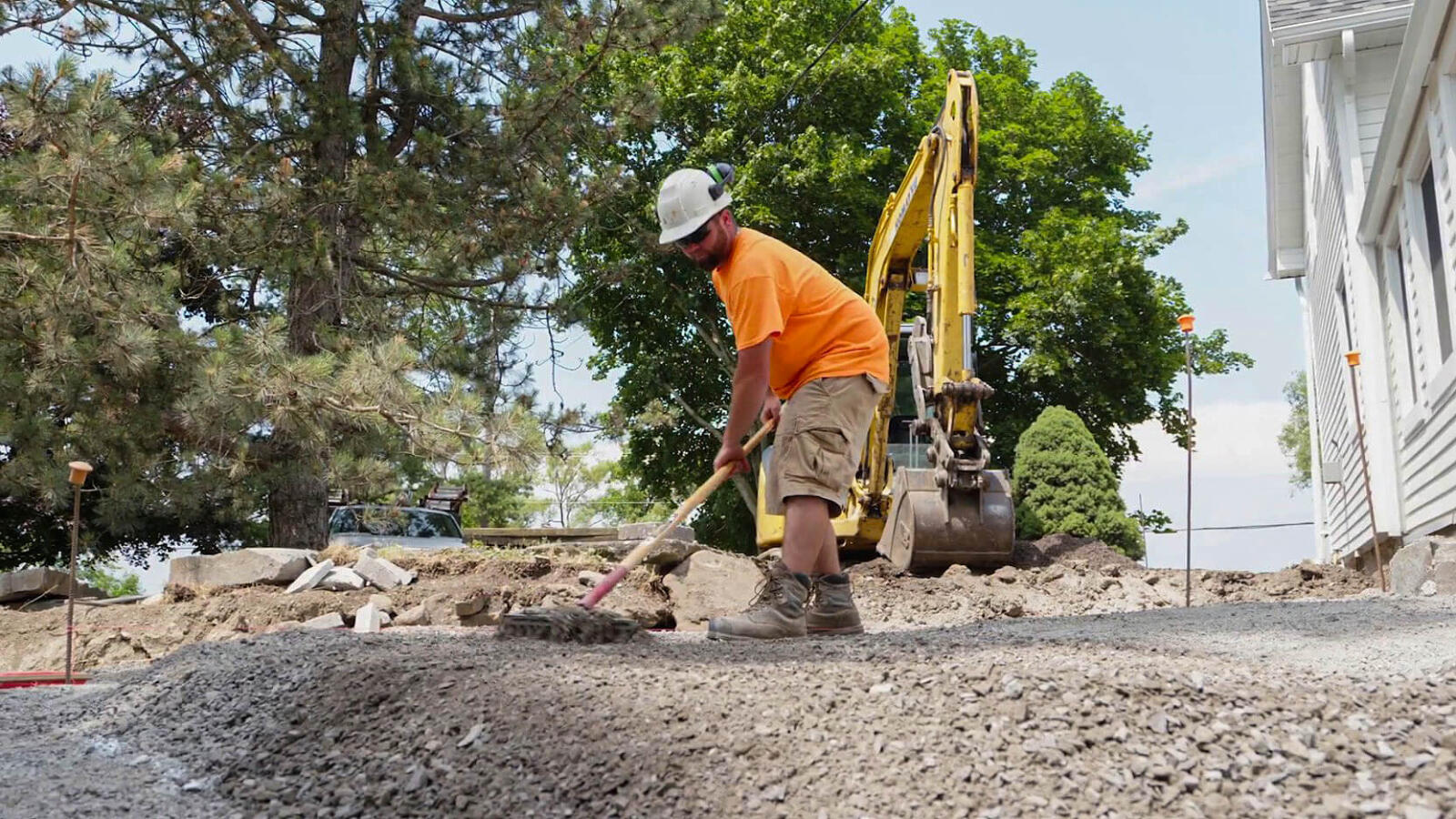 Now is the time to invest in health and safety
By Rod Cook
Vice President, Workplace Health and Safety Services, WSIB
Businesses like Wentworth Landscapes help pave the way to improve health and safety with the help of the Workplace Safety and Insurance Board's (WSIB) Health and Safety Excellence program.
As we all learn and adapt to enhanced safety restrictions across the province, prioritizing health and safety in workplaces is more important than ever. Keeping employees and customers safe not only makes business sense, it's also the right thing to do. However, it can be difficult to know where to begin, how to make existing practices safer, or even how to communicate with employees and customers about the measures you are taking to meet the increasing safety standards.
Faced with the challenges related to Covid-19, Wentworth Landscapes recognized the need to improve their existing health and safety program, and through the WSIB's
Health and Safety Excellence program
, they made the commitment and took the necessary steps to increase workplace safety.
Based in Picton, Ont., the medium-sized company has a "dedicated and passionate team devoted to their craft," says Scott Hineman, Manager, Human Resources at Wentworth Landscapes. "We need to ensure they understand health and safety is the number one priority when building these beautiful projects."
However, during discussions and observations with team members, Hineman learned there was improvement required for some staff on how to respond to a variety of health and safety concerns related to injury management and accountability.
Hineman identified several concerns, including: under-reporting of injuries; supervisor accountability, insufficient documentation including training and return-to-work modified duties, some uncertainty regarding next steps after an injury occurs, and a lack of awareness of policy and procedures.
However, Hineman says there was a "As a long-standing company looking to ensure the health and safety of their team and clients, they had "a true desire to improve."
The Health and Safety Excellence program helped address those concerns and more by helping Wentworth Landscapes focus on the improvements that could be made right away, while also preparing for the future — especially during these tough times.
The program works by connecting businesses with WSIB-approved health and safety experts who deliver support and guidance aimed to improve a business' specific needs and challenges through a wide range of topics, including pandemic readiness materials to reduce Covid-19 hazards in the workplace. The program is flexible and meets businesses where they are in their current health and safety program.
Businesses can also save money. Once enrolled and topics are completed, businesses can earn annual rebates on premiums — at least a $1,000 rebate or up to 75 per cent of annual premiums. There's also the opportunity to lower claims costs by preventing the need for injury claims — which is significant among people who work in the agriculture and horticulture industry. The WSIB's secure and interactive Compass tool calculates the impact specific health and safety improvements can have on decreasing premium rates.
Members of the program also earn digital recognition badges that can be added to a company website or marketing materials by proudly displaying a business' commitment to keeping their workplace safe. The WSIB's
Safety Check
, which gives public access to the health and safety statistics for workplaces across Ontario, also recognizes members of the program.
As Wentworth Landscapes continues on their safety journey they are implementing topics that meet their needs, Hineman explains, "The experience so far has been eye opening. It makes you really look at your policies and procedures and how on paper something can seem great but if not cascaded correctly to the team members it can be very ineffective."
At a pivotal time when health and safety is at the forefront of everything we do, WSIB's Health and Safety Excellence program can help your business focus on your immediate health and safety needs, as well as what lies ahead in the future. The program can help employees and customers feel confident and safe — which we can all agree is a solid foundation to build on.
To learn more about the Health and Safety Excellence program sign up for an
info session
or email
healthandsafetyexcellence@wsib.on.ca
.
Ask the WSIB
My employee tested positive for COVID-19, but I don't know if they contracted it at work. Do I have to report the illness to the WSIB?
Yes. If an employee tests positive for Covid and tells you that they believe they contracted Covid-19 at work, you are required to report the illness to the WSIB, even if you feel that the employee did not contract it in the workplace.
You must also report if an employee tests positive or shows symptoms of Covid-19 when you have reason to believe there was a potential workplace exposure. For example, if other employees in the workplace have tested positive for Covid-19, or if there was a known or suspected contact source for Covid-19 from whom the employee could have contracted it.
If you are unsure about whether there is an obligation to report, we encourage you to report in the normal way. It is the WSIB's responsibility to determine the work-relatedness of claims and possible work-related claims should always be reported.
Visit our
website
to learn more about reporting Covid-19 illnesses,
Covid-19 claim statistics
across industries, and specific
information for foreign agricultural workers and their employers
.
Do you have a health and safety related question?
Email rob@landscapeontario.com and our experts will answer your questions.