November 3, 2020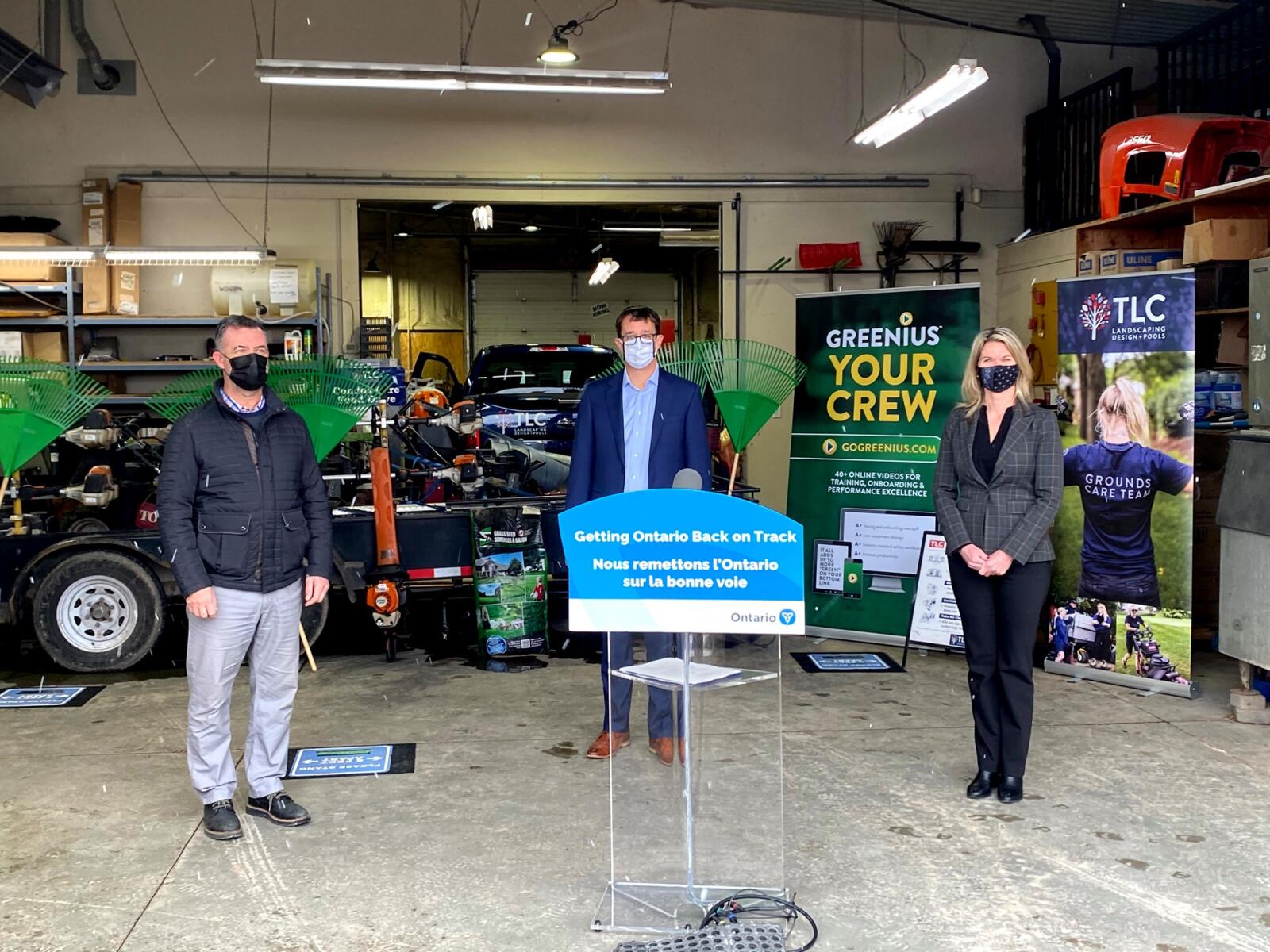 Ontario government announces 20 million for apprenticeship
The Ontario government announced $20 million in funding to support apprenticeship in the skilled trades. Monte McNaughton, Minister of Labour, Training and Skills Development, made the announcement at Landscape Ontario member TLC Landscaping Design and Pools in London, Ont. on Dec. 4, 2020.
"The Ontario government is investing $20 million to help small businesses jointly sponsor and train apprentices through the new Group Sponsorship Grant program, increasing the number of people training and working in the skilled trades," the provincial government explained in a new release. "The program will reduce pressure on any one employer to see an apprentice through to completion of training and provide apprentices with the support needed to become a registered journeyperson."
Businesses interested in the Group Sponsorship Grant program may be eligible to receive grants of up to $1 million for the 2020-2021 year. A sponsor, as defined in the Ontario College of Trades and Apprenticeship Act, 2009, is a person who has been approved by the ministry to enter into a registered training agreement and ensures that the apprentice is provided with the training required.
Landscape Ontario is a strong supporter of horticulture technician apprenticeship programs across the province. You can learn more about apprenticeship at:
horticulturetechnician.ca
"We're leaving no stone unturned in our mission to help those who are interested find good jobs in the skilled trades," said Monte McNaughton. "Our government's Group Sponsorship Grant will bring more employers and apprentices together and will contribute to our province's economic recovery. This program is a great example of how we are encouraging more employer participation in apprenticeship, helping businesses find the talent they need while engaging and preparing people for meaningful careers in the skilled trades."
See the full media release on the
provincial government's website.
Watch the CTV News London story on the
announcement.