April 4, 2018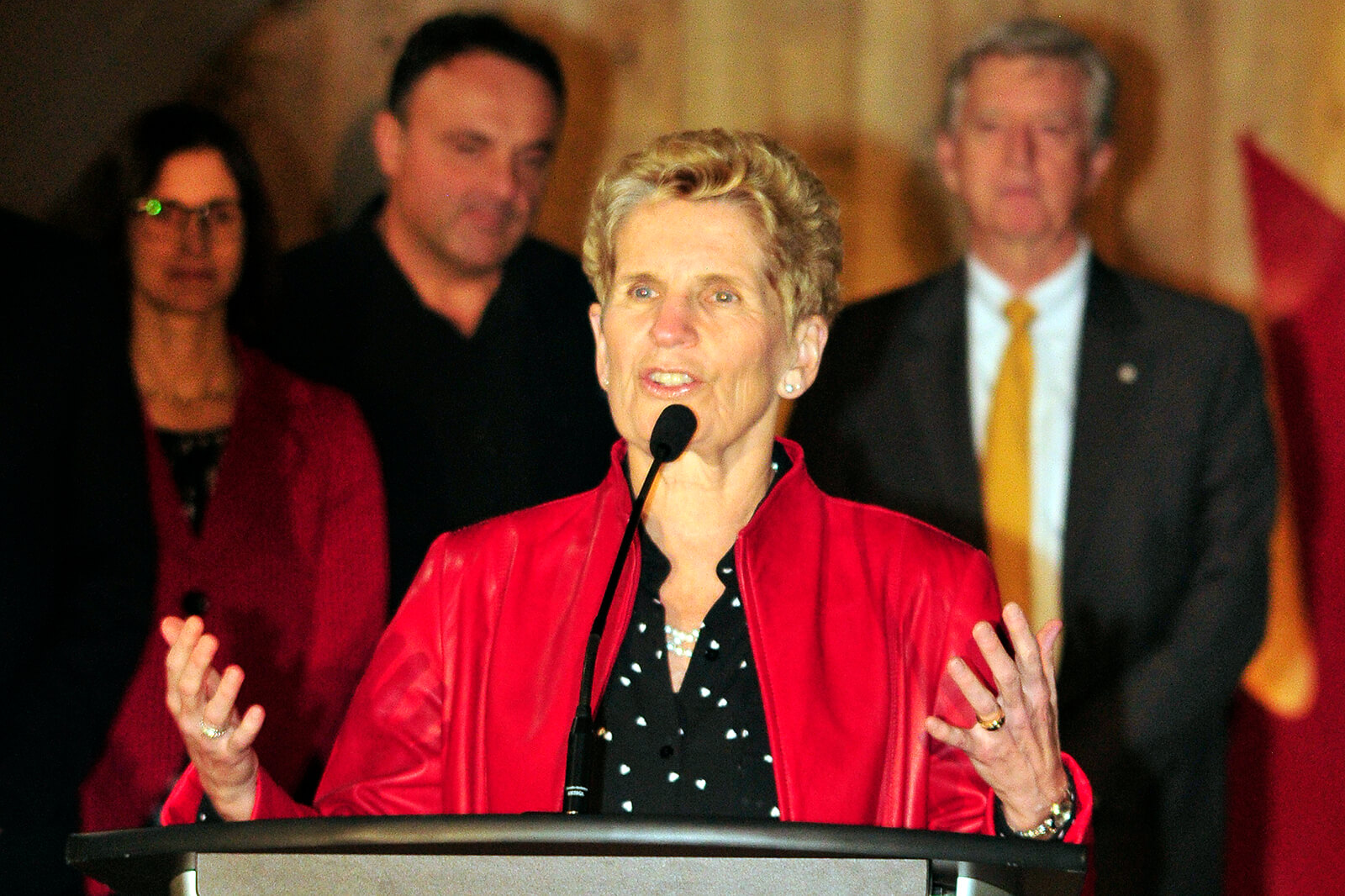 Ontario government pledges $1 million to tree planting campaign
Ontario Premier Kathleen Wynne held a press conference in the Highway of Heroes Living Tribute garden at Canada Blooms the morning of March 9, just prior to the official opening of the 10-day flower and garden festival.
Many special guests were in attendance, include HOHLT founders Mark Cullen and Michael de Pencier, and Chris Ballard, Ontario Minister of the Environment and Climate Change.
Cullen welcomed those in attendance and spoke of the swift progress the HOHLT campaign has made in both fundraising and tree planting efforts thanks to the generous donations of the public, Landscape Ontario member companies and key organizations and partners.
Wynne then announced, "We are honoured at the province to be able to support Highway of Heroes tree campaign with a million dollar contribution from the province of Ontario," adding "I know it is not the end and they will be coming back to us."
Following the announcement, the premier and guests were given a tour of the garden built by Genoscape in partnership with HOHLT and Landscape Ontario.
The group then participated in the official ribbon cutting ceremony to open the 22nd edition of Canada Blooms to the general public.

For more information on the campaign, visit hohtribute.ca.