July 15, 2019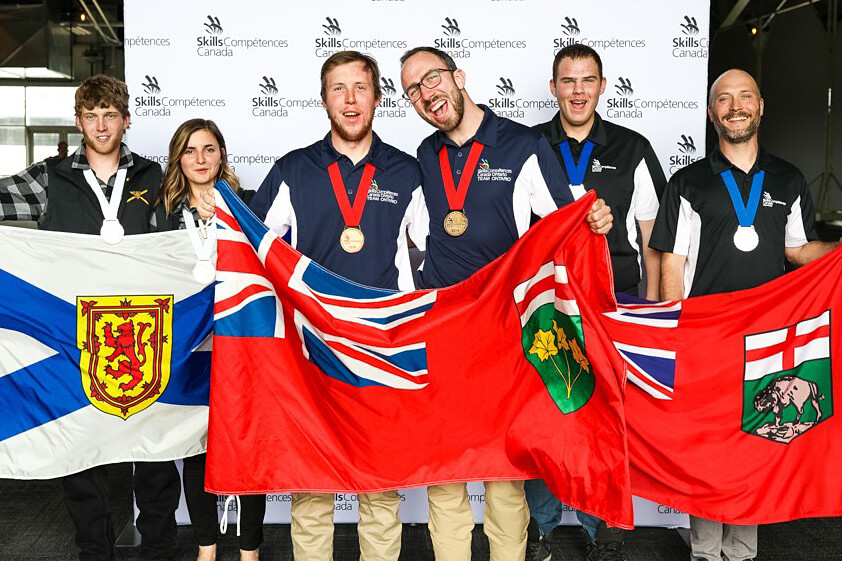 Ontario students win national gold
Congratulations to the team of Thomas Hawley and Blaise Mombourquette, gold medal winners in the Landscape Gardening category at this year's Skills Canada competition, held May 28-29 in Halifax, N.S.

The Algonquin College duo represented Ontario at the national level after taking home gold at the Skills Ontario competition, held May 6-8 in Toronto. The two students are no strangers to either competition, wining gold on the provincial stage in 2018 and earning a silver medal at the 2018 Skills Canada event held in Edmonton, Alta.

Mombourquette says placing second only to Team Nova Scotia last year served as extra motivation to win gold this year, with the competition hosted in that province. "In some ways, Tom and I were better prepared because we knew what to expect from the competition. Yet, with this, we also knew that it was going to be grueling with such a tight time frame," Mombourquette said.

Steve Neumann, coordinator, horticultural industries/apprenticeship at Algouquin College, says it was a very close competition between some very good teams. "The difference proved to be in the details of construction." Neumann said. "It was a great opportunity to be able to go to nationals for a second year straight to represent Ontario and improve on last year's result (silver medal). The team, Blaise and Thomas, worked really well together, and they were able to remain focused until the end (though sometimes a little too focused on minor details)."

"I feel very fortunate and so grateful for all of the support from Algonquin College, Landscape Ontario, my family and our coach, Steve Neumann, who helped us achieve this title. It was such an honour to represent our province and industry with our dedication to high standards and passion for hard work," said Mombourquette.

Dylan Schultz and Casey Norman from Manitoba earned silver medals, while Diana Davidson and Chad Merrett from Nova Scotia took home bronze.