November 15, 2023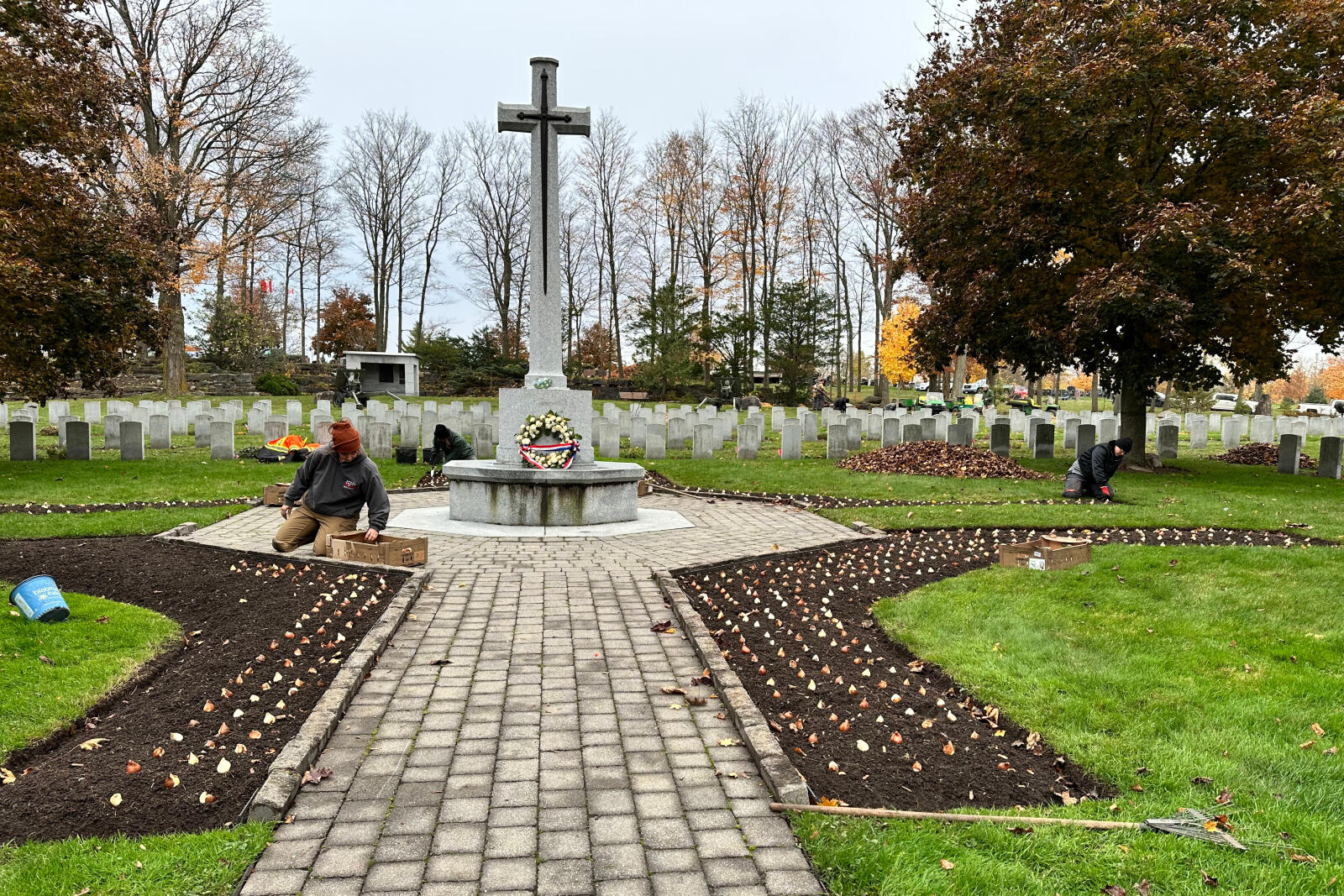 Ottawa Chapter gives back with Day of Tribute
By Julia Harmsworth
Landscape Ontario members honoured and celebrated fallen Canadian soldiers veterans ahead of Remembrance Day at the Ottawa Chapter's annual
Day of Tribute event
on Nov. 3, 2023.
Each year, volunteers gather to beautify and maintain Beechwood, the National Military Cemetery in Ottawa, Ont., to give back to those who have served. Eighteen companies and 41 individuals volunteered their time and materials, like rakes, leaf blowers, grass seed and fertilizer. Pete Campbell, event organizer, thanked all the participants for their generous contributions, calling the event a success.
Now in its 19th year, the event was started by Sharon Rouette-Urquhart of Green Unlimited and Chris Lemke of Wee Man back in 2005.
"The generosity of time, people and machinery has allowed the National Day of Tribute to be a key moment in the remembrance calendar at the National Military Cemetery," Nick McCarthy, event organizer, said.
"The day and the act of service honours not only the memories of the fallen but also the service of the Canadian Armed Forces members, veterans and their families. Lest we forget."
Next year's Day of Tribute will take place
Oct. 25, 2024, at 7:30 a.m.
All landscape and horticulture professionals, member or non-member, are welcome to participate.