September 2, 2019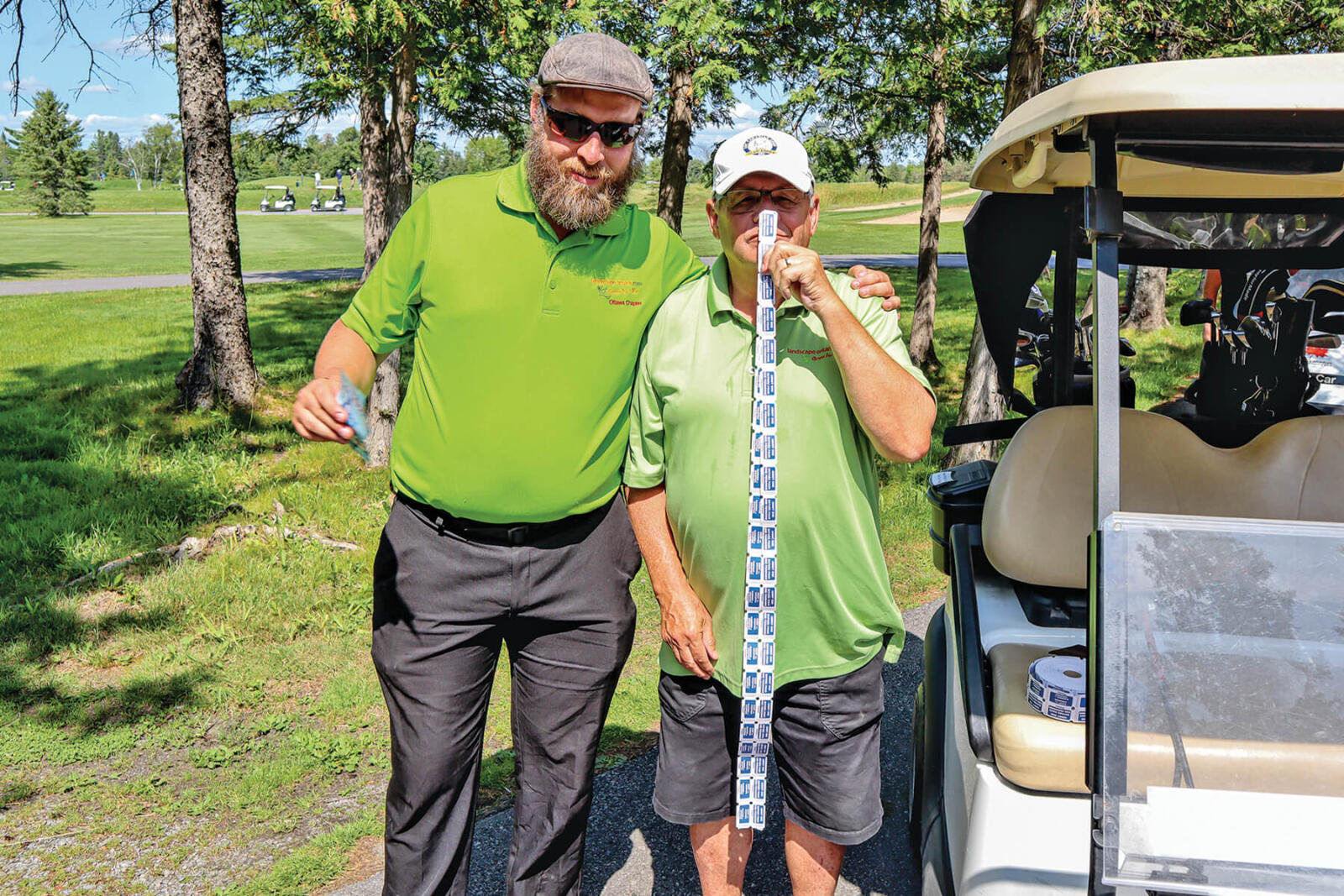 Ottawa Chapter golf tournament raises money for youth
Nearly 100 golfers took to the links on July 24 at the Canadian Golf and Country Club in Ashton, Ont., for the Landscape Ontario Ottawa Chapter golf tournament. Presented by Geosynthetic Systems, proceeds from this year's event went to support Youturn Youth Support Services.
Youturn was chosen as this year's charity as they provide direct to client evidence-informed, individualized services, helping high-risk youth develop the skills to become strong participating members of the community. This year, seven members of Youturn's board of directors participated in the tournament, including: president Shirley Rocque, past president Lynn Lahame, and volunteers Mary Durst and Joanne Innis.
Prior to tee off, all registered golfers received a snack pack, donated by Ritchie Feed and Seed, a branded golf towel, courtesy of The Sam Group, and were treated to a barbecue lunch, sponsored Greely Sand and Gravel. The day featured spectacular weather and a number of fun and interesting contests courtesy of various sponsors.
Some of the prizes up for grabs at this year's tournament included: a $10,000 hole-in-one, sponsored by Robertson Rent-All; a weekend Cadillac rental, courtesy of Surgenor Truck Group; a signed Aaron Sanchez Toronto Blue Jays jersey, donated by Youturn; a big screen TV and iPad, two all-access passes to Congress 2020, and a free Landscape Ontario membership. The membership prize was won Ottawa Chapter Associate member, Go Mobile Communications.
After golf, attendees enjoyed a great networking opportunity and a pig roast dinner, sponsored by Gifford Carr Insurance Group.
Congratulations to the team from Gifford Carr Insurance Group, winner of the Best Foursome, and to Lafleur de la Capitale, winner of Most Honest Foursome.
The event ran smoothly thanks to the support of Ottawa Golf Committee members: Randi Lee Bell, Steve Montcalm, Chris Urquhart and Jennifer Siba, who worked diligently throughout the day, and volunteers: Amber Montgomery from Green Unlimited, Mary Stewart and Lindsey Ross from Living Green Landscaping, and Olivia Urquhart — an outstanding volunteer at the event for the past six years.
Thanks also to the following sponsors who contributed to the success of this year's tournament: Geosynthetic Systems (Title Sponsor), Greely Sand and Gravel (Lunch Sponsor), Gifford Carr Insurance Group (Dinner Sponsor). Premium Hole Sponsors: Manderley Turf Products, Nextra Consulting, Surgenor Truck Group, Robertson Rent-All. Hole Sponsors: Hawthorne Cleaning Systems, Oaks Landscape Products, Manotick Tree Movers, Bradley's Insurance, Go Mobile Communications, Central Precast, Marketplace Events Ottawa Home Shows, Yates Sprinklers.
The Ottawa Golf Committee will be attending the Youturn Youth Support Services annual general meeting in September to present a cheque to their Board of Directors with the money raised from the event.
To learn more about the organization's services, visit
youturn.ca
.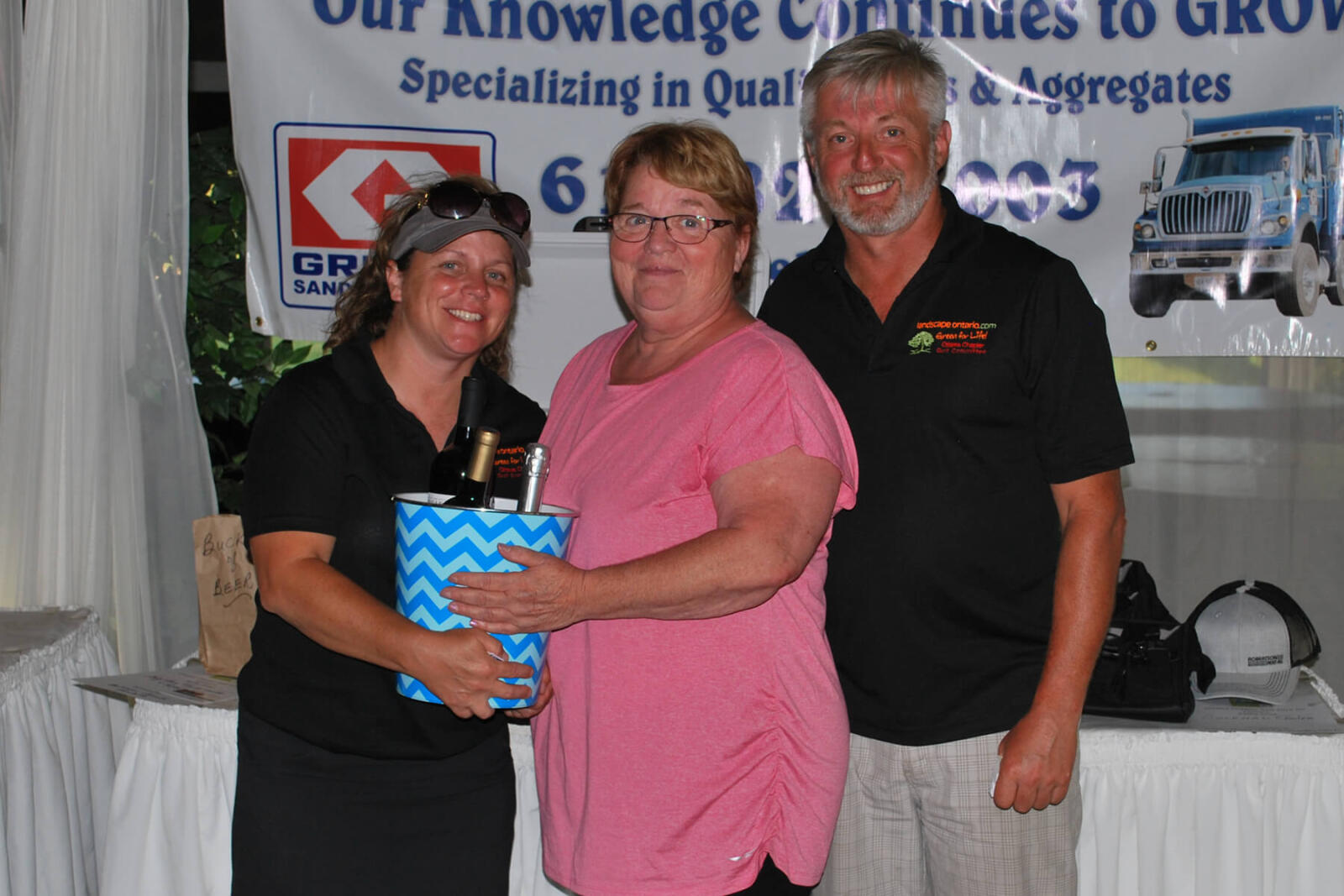 Ottawa Golf Committee members, Jennifer Siba (left) and Chris Urquhart (right), are joined by Shirley Rocque from Youturn Youth Services.
---