November 15, 2010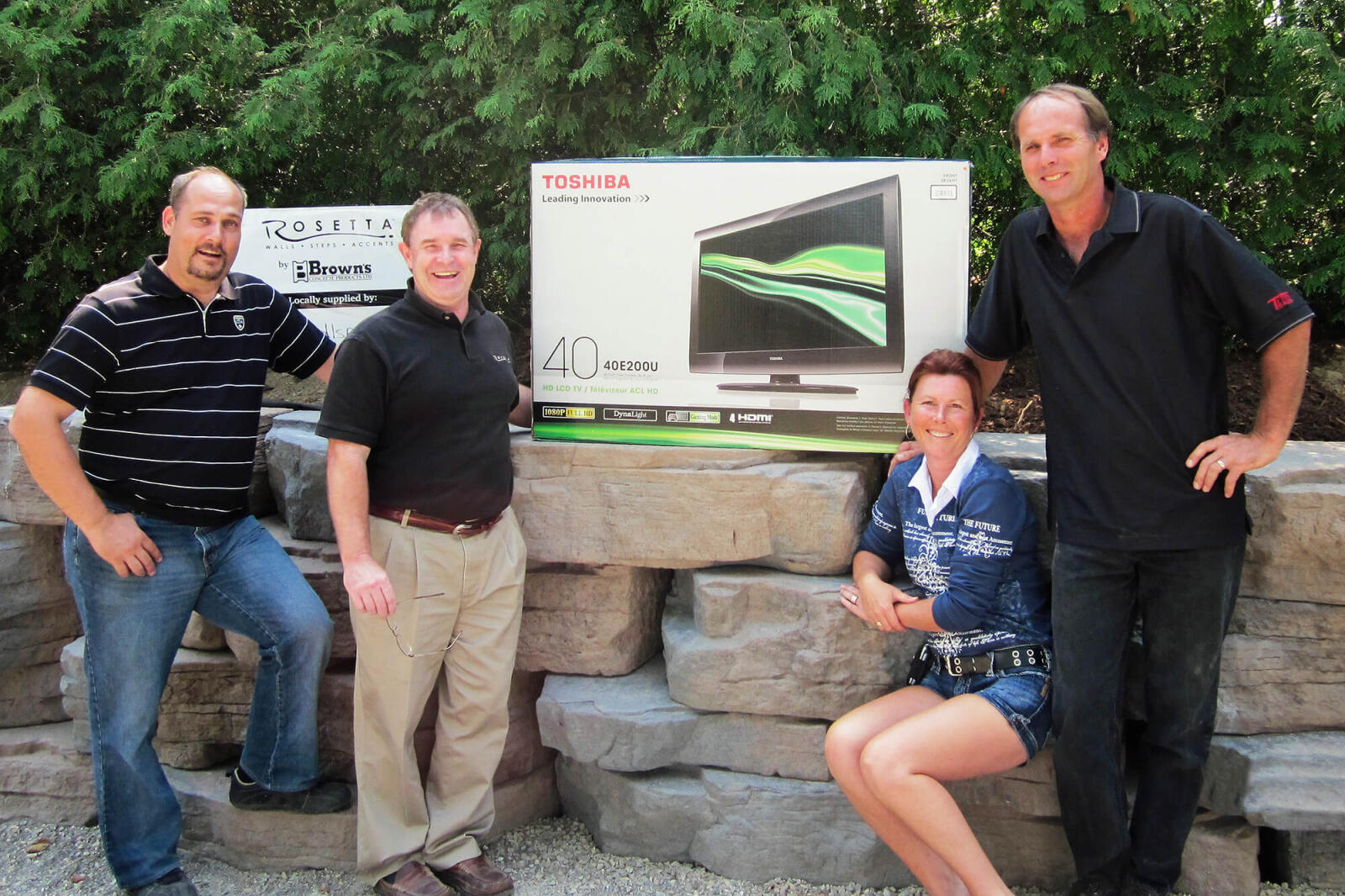 Otterville landscaper wins TV
Over the past year, more than 50 landscape contractors from across North America provided feedback on their experiences installing Rosetta Hardscapes products for the chance to win a 40 inch television.

When Rosetta's corporate office held a random draw to select winner, the entry by LO member Bill Hajdu of Decorative Landscape Stone in Otterville was read out. Decorative Landscape Stone distributes and installs Rosetta products manufactured by Brown's Concrete Products, Limited in Sudbury.

"I filled out the survey because I wanted to give some helpful feedback on the product. I've never won anything before, so it was really exciting," Hajdu said.

The survey asked installers to give feedback on Rosetta design software, ease of installation, challenges, and plans to use Rosetta in the future.