February 15, 2010
Our industry has a very bright future
By Sally Harvey CLT, CLP
Education and Labour Development Department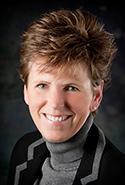 In January, I had the opportunity to participate in a Horticulture Value Chain Roundtable Workshop on Labour Issues in Ottawa. We met with industry leaders from across Canada. Our goal was to develop a competitive advantage for our industry by addressing labour challenges. By doing this, it was felt we could ensure the creation of a sustainable workforce for our industry's future.
The vision of this initiative is captured in the following statements found in the
Labour Issues in the Horticulture Sector: Draft Final Report
, prepared for the Horticulture Value Chain Roundtable – Labour Working Group:
"In 2016, industry participants will be responsible in their role as international leaders in the innovative, sustainable and efficient use of water and energy resources and notable practitioners of best practices leading to safe, high quality horticultural products. The industry will be prosperous given its access to competitively priced labour and transportation assets and the yields received from having continuously invested in innovative technologies that have kept the horticulture sector on the leading edge of efficiency in an increasingly competitive world."
Data gathered for this workshop resulted in a very optimistic outlook among participants. One such example is found in the following statement issued by the group, "Horticulture constitutes a significant component of the Canadian economy. Commodity production in horticulture has experienced consistent, double-digit growth over the past 10 years (Deloitte, 2009) and has reached just less than $5.2 billion in sales in 2008 (OMAFRA Statistics)."
To put it simply in our terms, in 2008, Canadian consumers spent $1.8 billion on landscaping services and $6.3 billion at retail for ornamental horticulture products (Deloitte, 2009).
This is a good news story and reinforces that the Canadian landscape horticulture industry has a very bright future, but only if we provide a level of professionalism and value that meets or exceeds consumer expectations.
In order to create this sustainable workforce, the report suggests that we address three key priorities:
Focus on promotion and image of the sector and career awareness for domestic labour by promoting the sector to elementary and secondary students and staff, along with improving human resource management strategies among employers in the industry.
Focus on business development in post secondary programs and in the industry to elevate the level of professionalism, to improve employee retention, to improve leadership skills which in turn will lead to increased innovation and improved competitiveness.
Develop cultural diversity training for both domestic and foreign workers to improve communication, safety and productivity.
I can tell you that Landscape Ontario is working diligently, striving to provide our industry with opportunity for growth and development in these areas, based on your feedback. We will continue to listen to our members in order to ensure continued relevance.
We are definitely experiencing success with solid attendance at Congress 2010, at the fall/winter seminars, at the colleges and apprenticeship programs, and the Chapter educational events. The hot topics remain:
Business development (sound fiscal practices, leadership development, sales and marketing, etc.)
Safety and compliance
Supervisor skill development
Environmentally sound horticultural practices and products
Technical skill development
Apprenticeship
Certification
The level of enthusiasm and energy at Congress 2010 was contagious. It convinced me that our industry will continue to grow, even during a slower economy. However, we must challenge ourselves to not only grow as an industry, but better yet thrive through solid business management and leadership, innovative technical skill and product development, all within a safe environment. Only then will we appeal to more Ontarians that we do provide amazing career opportunities.
Facing challenges and achieving growth are important issues for most of us, whether we are entrepreneurs, supervisors or technicians. It is so important to provide a learning environment for you and your staff, as you strive to meet the challenges that we will face in serving an increasingly well-researched consumer. An established, trained and motivated team will optimize our businesses in the future.
I personally encourage you to take advantage of the cost effective professional and technical development opportunities that we offer at Landscape Ontario. Go to
www.horttrades.com
to research the opportunities awaiting you and your teams. Be part of the change. Let's work to improve our level of professionalism to attract our youth and second career candidates. By investing in your future and the future of your staff today and tomorrow, together we will build an industry recognized as a viable, professional career choice, that offers opportunity for advancement, and provides a safe workplace and that is recognized by the consumer as a professional and ethical industry.
---
Contact Sally Harvey should you have any questions at
sharvey@landscapontario.com
.