February 8, 2021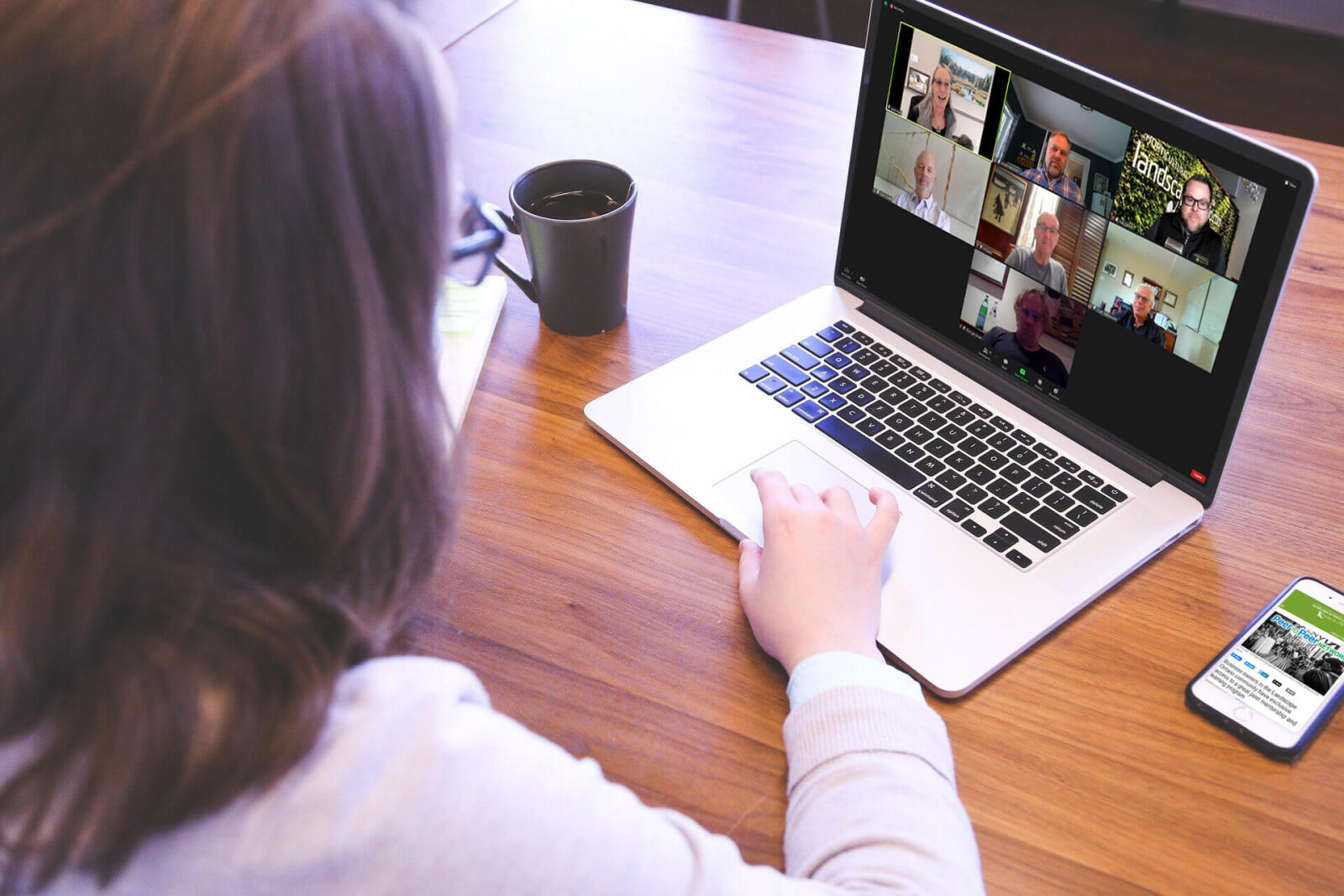 Peer group allows business owners to support each other through 2021
Business owners and senior managers in the landscape and horticulture profession have unlimited access to a community of peers and experts via the Landscape Ontario Peer to Peer Network. The peer group is free to join for association members, and includes access to online business-related discussions and advice via private a Facebook group. Group members also connect via a number of networking and learning events held throughout the year.
Jacki Hart, CLM, Landscape Ontario Prosperity Partners Program Manager, is the group facilitator who organizes the series of engaging and thought-provoking workshops. Each of the workshops feature one or more guest speakers that range from a well-known business coach to a landscape business owner to an industry specific consultant. The group's signature event, the September Summit, is a two-day event that include a couple of expert speakers and a panel discussion.
Hart previously owned a successful landscape business in Muskoka, Ont., and has been a respected business coach for many years.
Virtual Business Bites Series
Members of the Peer to Peer Network typically meet six times each year via face-to-face workshops held across the province. For 2021, Hart has organized a multitude of new virtual events to keep the discussions going.
The, the first of these, the Peer to Peer Virtual Business Bites, is a series of 10 brief, free early morning workshops from February to October. The one-hour Zoom sessions begin at 9 a.m. and kicked off Feb. 3 with Frank Bourque, a landscape and hardscape business consultant. The March session featured LO member business owner Peter Guinane, owner of Oriole Landscaping.
Speakers and topics for the remaining titles in the series are:
April 7: Top Deadly Wastes, Mark Bradley
May 5: Your Ideal Employee Avatar, Phil Harwood
June 2: Excel By Setting Expectations, Jim Paluch
July 7: Set Up For Success, Grant Harrison
Aug. 4: Teams Who Walk the Walk, Joe Salemi
Sept. 1: Deliver On Your Promises, Glenn Curtis
Oct. 6: Your Ideal Client Avatar, Scott Wentworth
Nov. 3: Keep the Employees You Have, Dominic Richichi
Zoom Connect Lounge
In addition, peer group members have access to the LO Peer to Peer Zoom Connect Lounge — a less informal online event to be held the first Tuesday of each month at 6:30 p.m. These online forums are a continuation of the popular Saturday morning coffee chats that were held throughout 2020 to allow business owners a way to connect, compare notes, offer suggestions, and help each other through the Covid-19 pandemic.
Wildcard Zoom Connect Lounge
Lastly, Hart has introduced the LO Peer to Peer Wildcard Zoom Connect Lounge, an as-needed series to be held the third week of each month as specific issues and discussions arise. Members will be notified of these events a few days in advance via LO's weekly enews and the online discussion forums.
Online advice 24/7
As always, members of the LO Peer to Peer Network continue to support each other through private online discussions held on Facebook. Here, members can post questions about specific issues, source suppliers, and offer advice to others based on their own experience.
For full details on the 2021 LO Peer to Peer Network events and how LO member business owners and managers can join, visit
http://Horttrades.com/p2p
.