April 5, 2016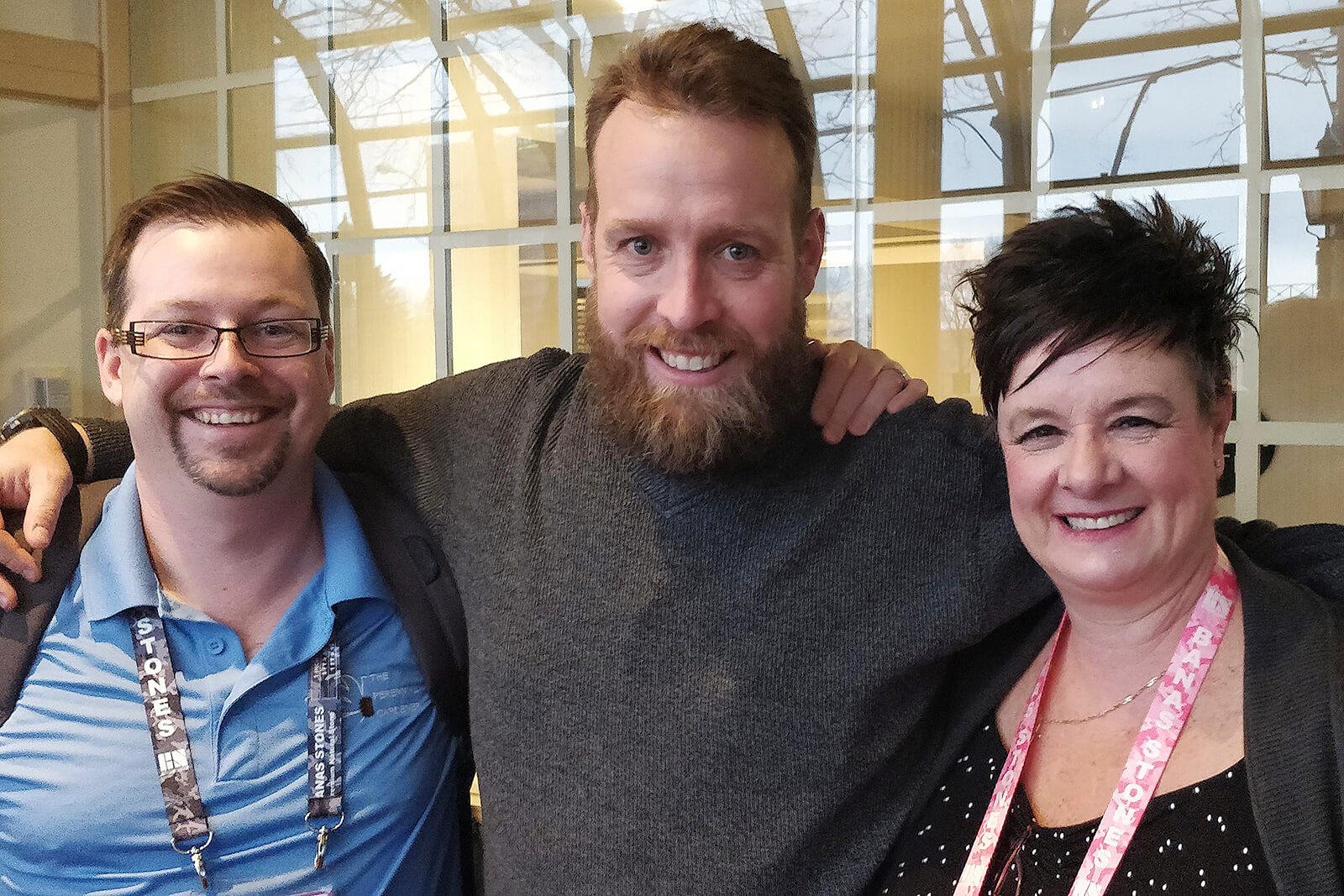 Business owners in the Landscape Ontario community have exclusive access to a great peer mentorship and learning program

Business owners and upper management are faced with hundreds of problems, decisions and issues every single day. Running a business is tough work and you don't have to always try and figure things out on your own.
Your peers in the landscape and horticulture profession can help! Attend one of our events or post a question online via our invitation-only LinkedIn group or private Facebook group and your peers will confidentially and professionally help you to achieve your true potential.
Be the leader you aspire to become. Join LO's Peer to Peer Network today!
Upcoming workshops in 2019:
January 24, Les Suites Hotel, Ottawa
Company Culture Part 1: The future of team engagement
Topping the list of priorities for Peer To Peer Network members this year is improving and managing the culture within their company. In this interactive 'roll up your sleeves' workshop, we will get down to deep discussions on the business of articulating and entrenching a clear 'company attitude and decision-making system'. Culture is the 'Buy-In' glue that holds a team together no matter what the day or week brings. Join in and leave with clarity, tools and renewed energy as you head into your hiring season.
FULL DETAILS AND ONLINE REGISTRATION
February 13, Lamplighter Inn, London
Company Culture Part 2: A Culture of Safety and Wellness
There is in our midst a paradigm shift of attitudes between devotion to work and devotion to life and family. The cutting edge trends include connecting with your team, and developing a collaborative balance between the needs of the company, and the needs of its' employees. Join us for this day of important discussions centred around the new pressures on business owners to adapt their HR management concepts and schedules to fit with different attitudes toward work and wellness.
FULL DETAILS AND ONLINE REGISTRATION
March 12, Hilton Garden Inn, Ajax
Implementing Systems
Solution-based workshop where participants will dive into a case study company to determine what systems are needed. Participants will be focusing on develop and implement systems to improve results and consistent team engagement. Mark Bradley will be assisting with the presentation and will co-facilitate the discussion on implementing systems.
The case study discussions will involve learning the ability to:
Evaluate what you have (cross check with a draft best practices list):
Identify what's working now
Determine the what's missing
Develop a list of systems initiatives (ownership, milestones, implementation plan/outcomes)
Discuss the steps required to implement and sustain new systems.
FULL DETAILS AND ONLINE REGISTRATION
Sept. 19-20, Muskoka Summit
Details on on popular two-day summit in Muskoka will be available this spring.
We ask members of the group to acknowledge the following:
Our pledge to each other is:
To honour confidentiality
To respect vulnerability
To offer sincere advice
To rise above judgement
To inspire peers with hope
Our commitment to our network is:
To participate regularly in online discussions
To engage in face to face sessions – ensuring success for all
To follow up when we say we will.

Here's what people are saying:
"Thanks Jackie and Tim, it was like you heard where I was, and what I needed"
"Great discussion and tools to help me make it work better!"
"Very comfortable atmosphere and welcome comments."
"Jackie what a task master ! Tim put the hammer down"
"Thanks again, looking forward to August ... "
"Peer to Peer is just the right amount of Jackie and Tim 'Talk' and group 'Talk'. It takes a lot to impress me – Call me Sync, it's okay – I just didn't want to join a group where I was 'talked at'."
"Jackie and Tim's leadership of the group is inspiring. Meeting content is informative and timely. They talk, we talk. You won't want to miss a moment of the meeting, snoozing …Just saying!"
---
Conversations are happening online via LinkedIn and a private Facebook group page.
To join our LinkedIn and/or Facebook group:
Simply email
signup.peer2peer@landscapeontario.com
and ask to be added to the online group(s).
The program is an LO member-exclusive benefit, open to business owners and upper-level managers.
Once approved, you can then start sharing with your peers, as well as learning from their experience. Remember, the network is for business owners and upper management.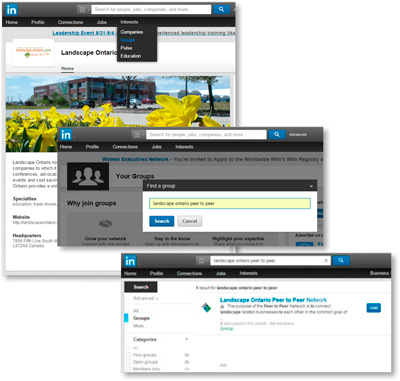 ---