February 15, 2015
Peers share top five business concerns
By Jacki Hart CLM
Prosperity Partners Program Manager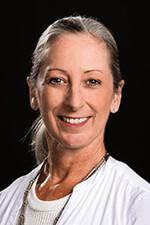 On Warm Up Monday at Congress, Tim Kearney CLP and I delivered a session to launch the Peer to Peer Network. We had a VERY engaged group of owners and managers, and covered a lot of ground.
The basic premise of our Landscape Ontario Peer to Peer Network is to ensure that our members realize that in business, and in their career, they are not alone.
At the start of our launch session, participants were a bit nervous and uncertain. By day's end, the six people at each table were having constructive, lively discussions and debates about various challenges and solutions.
Some were very candid and shared less than pleasant experiences and frustrations. An overwhelming rally of peer support lifted those discouraged few back to being re-energized and focused on moving forward. That's what peer support is all about. It's side by side, moving forward together towards their own individual goals and aspirations.
During the day, we all participated in an exercise to determine the top five business challenges facing the group. We agreed these would form the core of our Peer Group focus for 2015.
Here's what The Landscape Ontario Peer to Peer Network is focused on working to improve this year:
Finding Qualified People
The Effects of Poor Financial Controls
Creating a Positive Company Culture
Creating Leaders in Your Company
Managing (creating and sustaining) Efficient Systems
Other issues included creating long-term viable business plans and consistent production rates year to year, crew to crew.
The Landscape Ontario Peer to Peer Network is communicating using LinkedIn. To find us, go to linkedin.com and in the search box at the top of the page, type in: Landscape Ontario Peer to Peer Network. Make a request to join, if you are a member of LO, and a business owner or manager. Your request to join will be processed quickly, and you can then start to enjoy sharing and learning from your peers on these and other issues posted in the discussion.
There are two important criteria to join:
You have to participate!
You have to agree to abide by our Pledge and Commitment.
Participation includes three or four ticketed face to face sessions, which will take place this year. Everyone in the group has committed to participate in each session. We all agree there's strength in numbers when it comes to networking and group discussions. Our next session is in the Durham Chapter on Mar 26. The following session will be in Milton in July, followed by one or two sessions in the fall; one of which will be in Georgian Lakelands Chapter.
Our Pledge to each other in this Peer Group is:
To honour confidentiality
To respect vulnerability
To offer sincere advice
To rise above judgement
To inspire peers with hope
Our Commitment to our Network is:
To participate regularly in online discussions
To engage in Face to Face sessions – ensuring success for all
To follow up when we say we will
Our Next Peer to Peer Network session in March will focus on the topic of People and Culture in Your Business. The session will include sharing of 'current reality' in focused, facilitated group discussions, in addition to new information and tools related to company culture and qualified people.
Many of you will be hiring in the next couple of months, and this is a great time to get prepared to conduct interviews. If you need help to improve your recruitment, hiring and retention processes, please make use of the FREE resources available to you at
horttrades.com/HRToolkit
. This downloadable Human Resource Kit has some great ideas to get you on the right track.
Our Peer to Peer Network will share additional tools for improving people resources and company culture. Won't you join us? Watch
horttrades.com
, or your weekly LO e-news for coming dates and locations.
Free prosperity tool: Emergency poster
When it comes to operational excellence, health and safety rank at the top of every successful employer's list. A free tool from the Prosperity Partners resource library is a poster on Artificial Respiration and CPR. You will hopefully never need it, but keeping this vital information posted at your workplace can help staff remember training exercises, should a real emergency arise.
Download this free colour poster at
http://gfl.me/x2pM
. A wealth of other free resources is available at
horttrades.com/prosperitytemplates
. The templates are organized by Prosperity Pillar, and can be customized to suit your business needs.
---
Jacki Hart may be reached at
info.peertopeer@landscapeontario.com
.