July 4, 2022
People — our number one membership benefit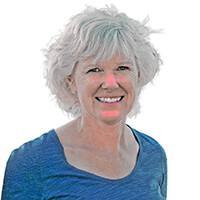 After two years of dealing with all the logistical intricacies of a world living with COVID-19, which in turn created a huge boon for the landscape profession, colleagues are tired. They are tired of searching for products, dealing with clients who want everything done now, and looking for suitable staff. Some are so tired they are starting to downsize or completely retire from landscaping altogether.

How can we ease the pain? How can we support our colleagues and recognize the struggles many of them are facing? During the pandemic, we were able to access peers regularly through Zoom meetings, COVID and protocol updates through the website hub, and products through our wholesale suppliers. Now we are "Zoomed" out, living with the existence of the virus and all that entails, and scrounging for products whether they are a specimen tree or a piece of pvc pipe or a new truck.

Part of the benefits of being a Member of Landscape Ontario is the wealth of information at our fingertips on the other end of the phone or keyboard. Our colleagues are our most precious resource and we each need to reach out, listen, support and seek advice.

I recently reached out to the LO Board's executive committee to check in and to see how they are doing individually. They are our membership's representatives. They are the gauges of the organization. There were no surprises — they are tired but still driven for the success of the profession and the organization. They are proud of the accomplishments of their companies as well as those of Landscape Ontario.

Landscape Ontario has several new programs and committees including: The Reconciliation Grove project, Indigenous representation and guidance from the Former National Chief of the Assembly of First Nations Perry and Valerie (Galley) Bellegarde; By-laws Review Committee; HR hotline available seven days a week from seven a.m. to seven p.m.; and strengthened relationships with OALA and CNLA, to name a few.

The executive team also recognizes that some in the profession have just had enough. They recognize that there is a tightening of budgets and that the landscape profession's boon may be returning to pre-pandemic levels. Is that really so bad? A calming within the profession may allow us to smile once again on our way to work and to remember why we actually went into this business. A calming may encourage others to step up and volunteer for Landscape Ontario committees. A calming should encourage us to reach out to our colleagues and meet each other after work just because. People are our strongest resource and it is time to put them back at the top of the list as our number one benefit of membership with Landscape Ontario.
---