July 15, 2008
Pesticide issue polarizes industry
Tony DiGiovanni CHT
LO Executive Director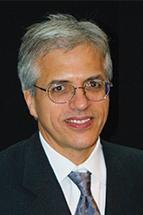 No matter the audience, industry or public, the word "pesticide" immediately polarizes people. Whenever I write about the issue, I know e-mail and letters will arrive. Is it possible to find common ground?
Most of you know the province announced its intention to ban cosmetic pesticide use.
Landscape Ontario's Lawn Care Commodity Group announced its support of this legislation based on the following criteria:
Cosmetic and non-essential pesticide use should be banned as a matter of principle. In the past there has been rampant unnecessary use. Treatments were made when no weeds or insects were present. The old practice of spraying on schedule (regardless of infestations) was never scientifically or environmentally sound. We have always been against this approach and were at the forefront of providing education and professional development for applicators for almost 40 years.
The proposed legislation will render existing municipal bylaws inoperable. When it comes to public safety there should only be one set of stringent standards. The current patchwork of municipal bylaws makes it difficult for our members to know what applies to each community. Harmonization makes a great deal of sense from a safety, cost, effectiveness and business operations perspective.
The proposed legislation applies equally to all groups, except for golf and agriculture. As long as the same pest control tools are equally available to the public and professional, industry services remain in demand. Current municipal bylaws are not able to prevent the public from purchasing pesticides not available to professionals. This legislation does.
The proposed legislation features a list of banned products. This is important, because it encourages the development of new-generation pest control products that will be acceptable from a safety and environmental impact perspective.
The proposed legislation enables the development of regulations that could allow prescribed use based on infestations threatening to cause major environmental, health and economic damage such as gypsy moth, Asian longhorned beetle, emerald ash borer, noxious weeds and West Nile virus.
Our detailed position can be found at this link:
www.landscapeontario.com/attach/1211671861.Briefing_Note_-_Bill_64_Final.pdf
Critical of stance
Recently I received a number of industry calls that were very critical of our position. Some feel we should fight to the end. We (the lawn care commodity group) respectfully do not agree.
I expect to receive polarized e-mails based on this article. Some members on both sides of the issue will dislike our official position. This is what always happens when writing about the pesticide issue. Your opinions are valued and will be shared. As a matter of fact, we will try to print all responses in the next edition of
Horticulture Review
.
---
Tony DiGiovanni may be reached at
tonydigiovanni@landscapeontario.com
.