December 18, 2015
In Memoriam - Peter Olsen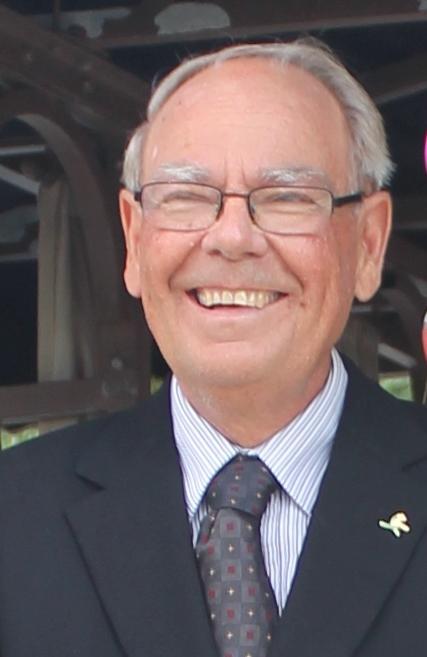 Early in the morning of July 8, 2015, Peter Olsen of Royal City Nursery passed away peacefully. Never one to give up easily, Peter always believed the glass was "half full." Peter's laughter and easy care manner will surely be missed.
Peter was a horticulturist at heart, always stopping to pull a weed or unsheath his secateurs to prune just one more branch. His love and passion for all things landscape led Peter to become a student in the first Horticulture Apprenticeship program at Humber College. In 35+ years of teaching, Peter freely gave his time as a founding member of Landscape Ontario, member of the Garden Centre Group Co-op, chair of the Farm Safety Association and also as a member of the Rotary Club.
Peter never shied away from hard work, believing if you are going to teach someone, the best way was to work alongside them. Until recently, Peter could be found at the garden centre loading a car, diagnosing an insect problem, or helping to solve the mystery of what to grow in a difficult spot. It was with great pride he taught daughters Tanya and Leah, everything he knew.
In his spare time, Peter LOVED a good movie. If there was not a murder-mystery on the tube, then surely it was one of the "old dusters." Everything in Peter's life came back to family: wife Doreen, daughter Tanya and her husband Dave, daughter Leah, her husband Rob and their two children. As a lasting piece of advice to his grandsons, Reed and Parkin, Peter wrote, "Believe in yourself! Stand tall and be proud of who you are. Be kind to your neighbour and especially your brother. Be honest and trustworthy. When you go for a walk, take a piece of licorice in your pocket and think of your Morfar (Morfar means grandfather in Danish) and then have a bowl of ice cream with sprinkles on top before you go to bed."
Wife Doreen said, "Thank you my Per for 45 years of pure joy and love. You are the foundation of our family and my tower of strength. Thank you for your love, your hugs, your smile and holding my hand."
A celebration of life was held at the Arboretum Centre, University of Guelph on July 20.
The Olsen family prefer donations be made to the
Peter Olsen Horticulture Apprenticeship Scholarship Fund
(courtesy of the Ontario Horticultural Trades Foundation).
---
Read more about the Peter Olsen Apprenticeship Scholarship Fund