June 15, 2010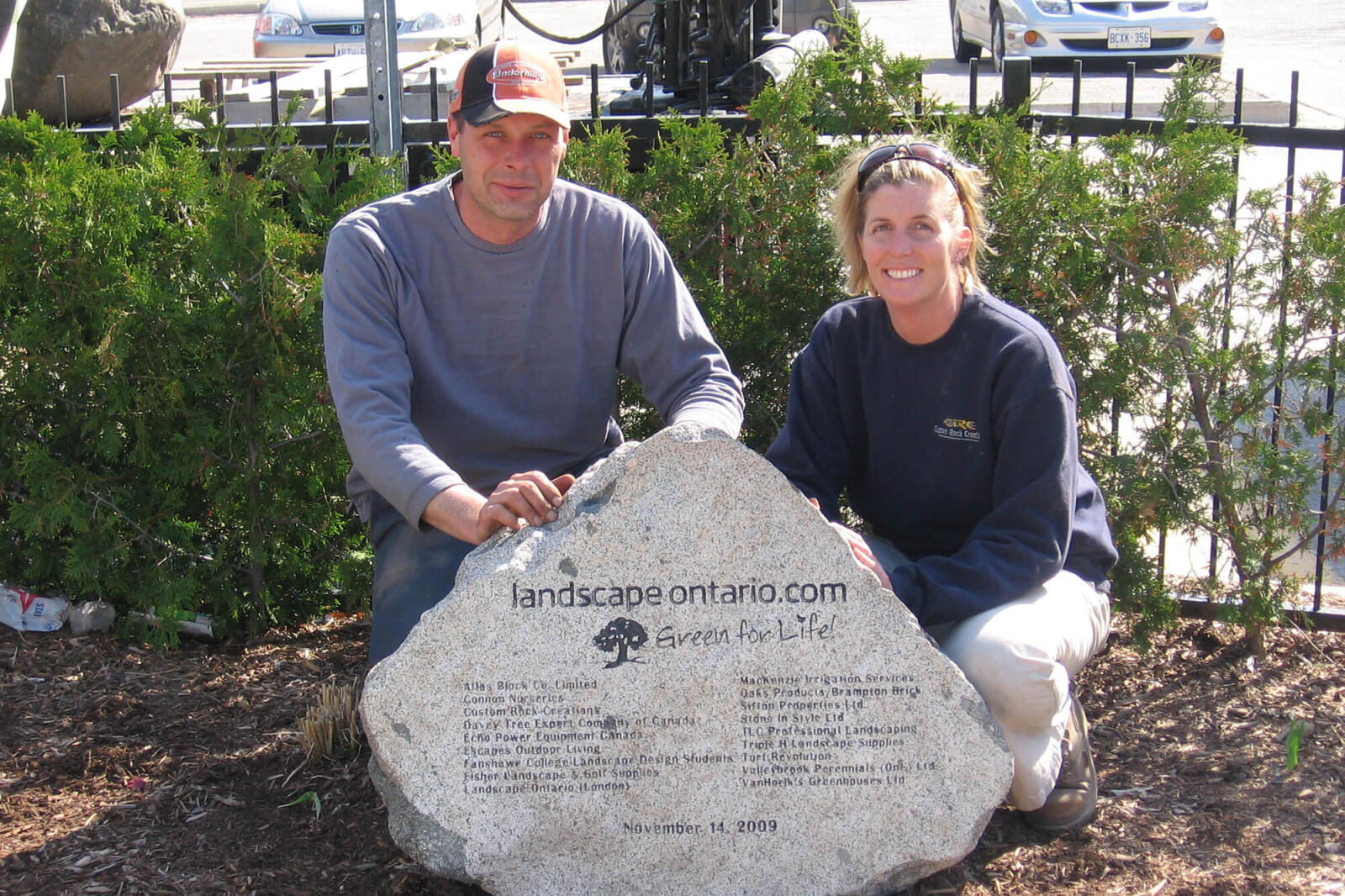 Placement of stone completes Global Garden
By Wendy Harry CHT

The Global Garden at Banting House National Historic Site of Canada in London is now complete, with the flowers in bloom and the Landscape Ontario Green for Life stone finally in place.

The stone features the names of the sponsors who helped in the process to create the beautiful garden.

The London chapter and the Canadian Diabetes Association undertook the creation of this garden, at the birthplace of insulin, as their project for 2008. It took a few years for the transformation of the Global Garden at Sir Frederick G. Banting Square to become an appropriate ceremonial spot, where visitors can now relax and reflect. The new LO sponsor rock, the Flame of Hope and the statue of Sir Frederick Banting are all permanent fixtures in the garden. They will be on display for people from all over the world to see.

This garden is one component of a neighbourhood revitalization plan. The garden is a showcase of this revitalization and transformation. The stone was created and placed in the garden by Custom Rock Creations, donating a lot of time and talent for community projects.

A special celebration of the new Global Garden will take place on July 16, from 5:30 to 7 p.m. The event will feature a barbecue and art show in the garden.