June 15, 2015
Plan your locate requests
By Terry Murphy CLM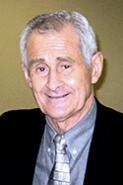 Normally the industry starts landscape construction projects on Apr. 1. Everything, of course, depends on the weather.
I have seen some winters when contractors start in early March. Some winters are so severe, with such cold temperatures, that the ground is still frozen on Apr. 1.
This year was a bad one and many contractors started the second week of April. Regardless of the start date, your advanced planning of locate requests plays an important role in having locates delivered in a timely fashion. Have you ever thought about this?
The question that I ask contractors is, "Did you send a schedule to Ontario One Call for the projects that you are going to be working on, including an estimated start date so that locates can be scheduled, in order to not hold up the project?" By scheduling your jobs into a plan, it keeps Ontario One Call advised so it can serve you better.
Yes, I know that the
Ontario One Call Infrastructure Act
(Bill 8) mandates that by law the process requires that the locate marking must be on the ground in five days or fines and penalties are levied against companies that hold up the process. But let's be realistic. If every contractor requiring locates called Ontario One Call on Mar. 25, do you really think that all the locate markings would be on the ground on Apr. 1 for the start of the season? Contractors can help themselves by planning ahead and advising Ontario One Call of their requirements. Working together is the only way this system will work for all parties.
The request demands on locate firms is totally out-of-wack in early April. They just do not have the staff to handle the volume of locate requests. It takes a lot of training to develop a professional and competent locator. You can't just call a temp agency to get through this emergency period bringing in a locate professional for assignment during three to four weeks in April. It doesn't work that way.
Statistics show that more and more firms are calling into Ontario One Call for locates. Landscape contractor locate requests are growing at an annual rate of 12.5 per cent. Fencing is growing at a rate of 9.5 per cent. There are over one-million locates requests entered into the Ontario One Call system each year. This is great, but you can see the great strain on the system and why there must be more advanced planning if we are to continue to achieve five-day locate markings from the time the request is made.
---
Terry Murphy can be reached at
tvmurphy@ca.inter.net
.