December 15, 2011
Positive feedback, and some history
By Lee Ann Knudsen CLP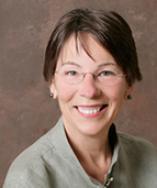 I am happy to report positive and enthusiastic response to the new look and name for your member magazine, launched with last month's issue.
Inspiration for the change came several years ago, when forward-looking members of LO's Branding Committee devised the marketing plan that led to enhanced visibility for the green industry, new customers for member businesses and a new brand identity for Landscape Ontario. The marketing plan called for members to use their points of contact with the public to promote Green for Life.
During the early stages of the effort, several Branding Committee members voiced a strong belief that LO members and sectors must live and breathe Green for Life — that success depended on the new identity carrying through to our trade-targeted communications, as well as our public face.
More background on Green for Life can be found on page 33, in the LO Annual Report section. The committee members listed in the report all contributed to Green for Life's phenomenal success. When it comes to those who believed in using our trade communication opportunities specifically to promote the program, Paul Doornbos, Alan White and Tim Kearney deserve special mention. Thank you, gentlemen, for your convictions and commitment!
Thanks are also due to the members who took time to provide feedback on the rebranded magazine — through both correspondence and survey responses collected through our weekly e-broadcast, LO This Week. According to results, you overwhelmingly like the new look, approve of Landscape Ontario magazine's reorganized structure, and feel it serves member needs well.
To the sole dissenting respondent, we hope to win your approval and confidence over time. And to those who offered comments, we will take your suggestions to heart, and will look into implementing your ideas in the future.
With the end of 2011, Landscape Ontario magazine hopes to offer a higher level of service to Ontario's green industry in the New Year.
Merry Christmas to all.
---
Lee Ann Knudsen may be reached at
lak@landscapeontario.com
.