May 11, 2020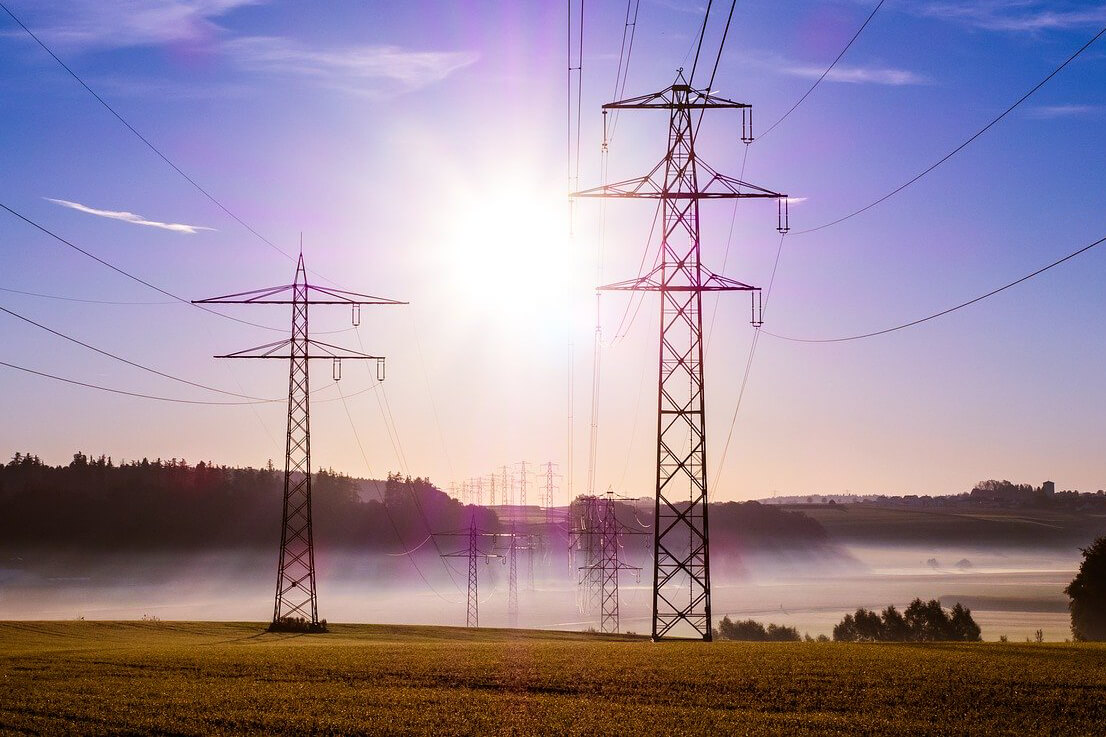 Powerline Safety Week 2020
It may not feel like it based on this weekend's forecast, but as the weather warms and cooped up Ontarians yearn to get outdoors, yards across the province will start to buzz with the activity of outdoor improvement projects. With more people than usual having the flexibility to pursue outdoor improvement projects due to COVID-19, it is as important as ever for people to remain vigilant and exercise caution, especially when working near overhead powerlines.
Though they run along our streets and often come close to our homes and businesses, powerlines are always dangerous. To remind people of those dangers, the Electrical Safety Authority (ESA) lauched its annual Powerline Safety Week campaign on May 11, 2020. The campaign urges Ontario's homeowners and tradespeople to stop, look, live and avoid the deadly distractions that lead to injury or fatality.
There have been 1,273 powerline contacts and 19 deaths in Ontario over the last decade – and every one of those incidents could have been avoided.
Stop, Look, and Live: Powerline Safety Tips on the Jobsite
Distractions can be deadly. Whether you are a dump truck driver, a boom operator or operating an excavator, powerlines are dangerous – even for the most seasoned operator. A single distraction could lead to a life-threatening injury or fatality occurring in the blink of an eye.
High reach equipment operators are at higher risk. 63 per cent of all powerline fatalities happen on jobsites – and every single one of them is preventable.
Stop, look, and live. Stay three metres back. Identify all powerlines on site and keep all high reach equipment at least three metres away. Remember: you do not have to come into direct contact with a powerline to receive a shock. Electricity can jump or "arc" to you or your tools if you get too close.
Follow all jobsite guidelines to keep everyone safe.

Ensure you have a competent designated signaller to alert you when you are approaching the three metres clearance from an overhead

powerline

. Dump truck drivers on

jobsites

must always lower their boxes after completing a drop off. It is recommended to install an audible and visual raised box indicator to remind the operator the box is in the raised position.

If wires fall on or near the vehicle always assume both the truck and the ground is energized. Stay in the vehicle, call 911 and the local utility, and keep everyone back including first responders at least ten metres (the length of a school bus) away from the equipment. Do not exit the vehicle until the onsite utility worker can confirm when the power is off and it is safe to exit the vehicle.

If the vehicle is on fire and you need to exit, you should jump clear with both feet together without touching the ground and the vehicle at the same time and hop or shuffle away from the downed

powerline

with feet still together at least 10 metres (or the length of a school bus) away from the

powerline

.

Everyone has a role to play. It is good practice to inform everyone on the jobsite

– including sub-contractors – of all electrical hazards. Install warning signs identifying the

powerline

hazards.

Powerline

safety is a collective responsibility, which means every member of the crew should be watching for

powerlines

and looking out for one another.
For more information about powerline safety, including tailored tips for homeowners, construction workers, dump truck operators and arborists, visit esasafe.com/safety. More information in the form of a backgrounder, fact sheet, and accompanying visuals
may be accessed here
.
This week, ESA will work with local electricity distribution companies to spread the word, including via social media and by reaching households directly via their bills.
For more information, please visit
esasafe.com/safety
.