June 15, 2012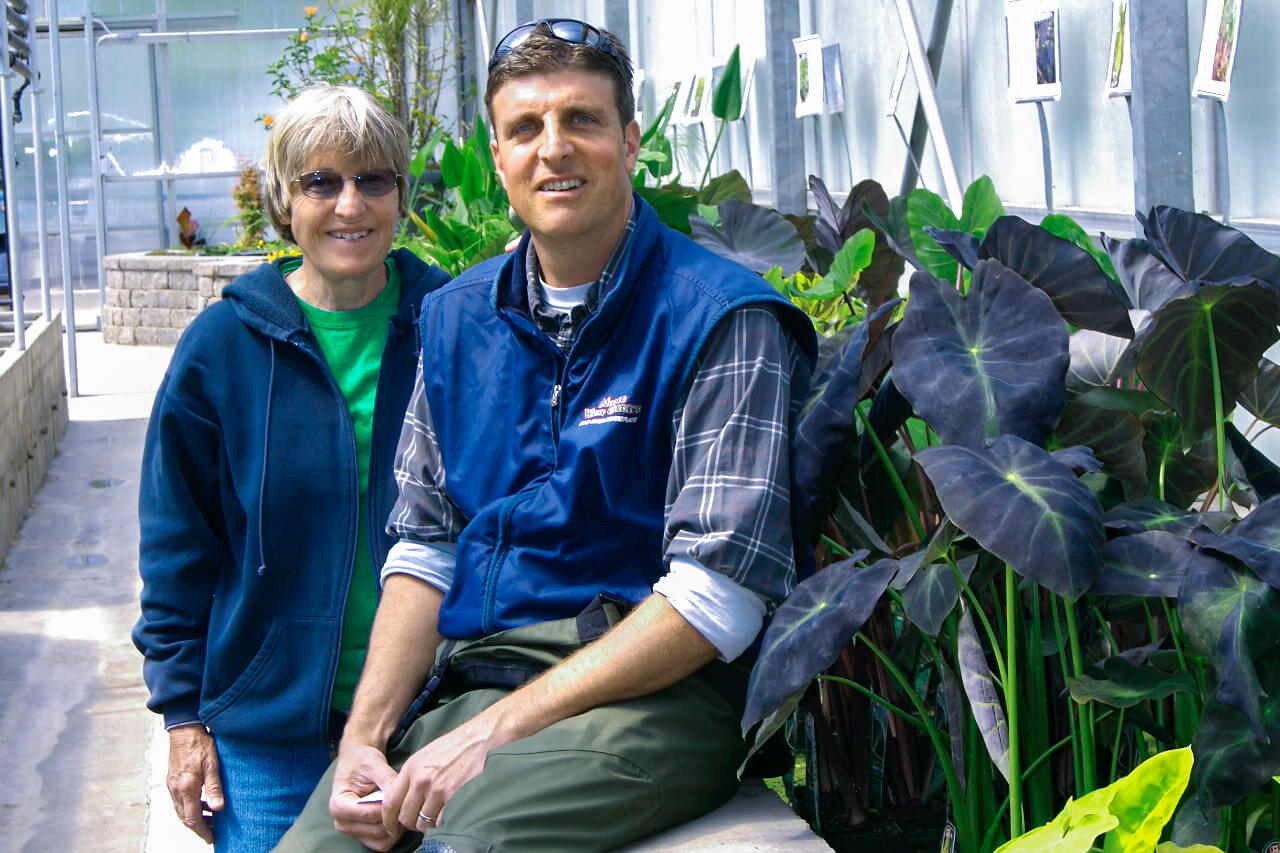 Pride and passion are keys to 80 years at Moore Water Gardens
Moore Water Gardens in Port Stanley is celebrating 80 years of business success over three generations.

Each one of those generations has shown a high level of passion and dedication to make Moore Water Gardens one of the foremost wholesale distributors of aquatic plants in Canada.

Monte B. Moore began the business at his family residence in Port Stanley, moving the nursery in the 1930s to its present location, just north of the village.

The concept actually began in the 1920s at the Port Stanley summer residence of Monte's father, John S. Moore. An avid gardener, he created an extensive garden with interconnected concrete ponds as its focal point. He stocked his water garden with water lilies and aquatic plants that could only be purchased from the U.S. At that time, there were no Canadian growers.

Today, Monte's grandson Farley See presides over the operation. He says about 70 per cent of the business supplies the wholesale market, while the retail operation makes up the remaining 30 per cent. Plants are shipped across Canada.

Proud of his family's achievement over the past 80 years, See notes that many changes have taken place from the strictly mail order business back in the 1930s, to today's demands for high quality with fast same-day delivery. He says what hasn't changed is the family's passion for the water garden operation. Moore Water Gardens is a long-time member of Landscape Ontario.

Born into the business, Farley See learned about aquatic plants from a young age. He officially joined the company in 1993, after obtaining his degree in commerce. Today he is highly respected throughout the industry, recently serving as a judge for the International Waterlily and Water Gardening Society competitions.


Farley's mother Sue continues to play a strong role at the business. She took over the operation following the death of her father in the early 1970s. During that time, the introduction of fibreglass pools and flexible liners made it easy to create home ponds.

Soon water gardening's popularity exploded among home gardeners, followed by increased demand for a wider variety of plants. Moore's answered that and more. Today the selection of waterlilies is astounding, with gardeners able to purchase everything from lotus to cannas.

Farley says that the growth reached its plateau in the mid-1990s to 2000. "We now see those centres that established a permanent pond display are doing well. Those locations have developed a high degree of knowledge."

During the peak season, Moore's has a staff of 40. In September and October the propagation process begins, with November and December busy with bookings from wholesale customers. Farley says he concentrates on quality over quantity these days.

On the retail portion of the business, both Sue and Farley agree that an important side benefit is the insight from the public. "The feedback allows us to stay up-to-date on what is popular and any trends in the industry," says Sue.

Moore Water Gardens encourages its customers to strive for naturally balanced ponds. "Ponds should be natural eco-systems that once they are established attract many forms of life," says Sue. She notes that a large segment of the public tries to create a pool that is clear and pristine, instead of a pond that is a healthy environment for plants, fish, frogs, insects and more.

To mark its 80th anniversary, Moore Water Gardens has published a 46-page book that contains historical information, special events, colour photos of plants, pond accessories and equipment, information on how to build a pond, buying and maintaining fish and troubleshooting hints.

Sue says the next few years will see another generation join the family business. No doubt they will continue the tradition that has a proud history of knowledge, selection and service, that grew from passion and dedication sown 80 years ago.