October 5, 2020
Professional community is where prosperity flourishes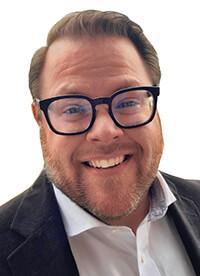 Whether it's an organized professional community like Landscape Ontario or other ad hoc group, it's important to belong. But why? Sales are good and most landscape businesses are booking work well into next year, so what help could a community possibly offer to make things any better? The reality is there's a lot communities can offer. From advice to the most base reason for their existence like offering a sense of belonging or connectedness.
Landscape Ontario exists to advance the landscape horticulture profession. What has developed is a massive community of like-minded professionals who share common goals, interests, and intentions. When everyone is in it for the same reasons it's amazing what a community can accomplish.
Help in a time of crisis
Communities are the most beneficial during times of crisis. We saw this with our Facebook groups at the onset of the Covid-19 pandemic. For many, it became their go to source for up-to-date information and resources to help them get through an extremely uncertain time. The LO Facebook groups became a place for sharing advice, news, asking for advice, venting, and in some cases a network of support or therapy.
Advice from successful peers
Landscape Ontario embodies the foundational principle of community. It's a community for mutual improvement. One of the programs offered through Landscape Ontario most characteristic of this sentiment is the Peer to Peer Network. This group of about 300 business owners and managers are committed to improvement, growth, development, and helping their fellow industry peers. Real business advice, real education, and real conversations happen in the workshops, in the weekly/biweekly/monthly Zoom hangouts, and online through a private Facebook group. The Peer to Peer Network is probably one of the most ideal examples of how communities can help get you through the most challenging times.
Beyond the sense of belonging, professional communities provide an opportunity for learning. Sure, there's the formal style of learning technical skills or fundamentals in a classroom or seminar environment, but learning as a member of a community can be better described as growth. Through networking opportunities and sharing those same common goals and objectives of the community mentioned earlier, it's easier to connect with others to ask for advice on business decisions, where to source materials, or how to deal with tough situations. This type of learning will grow your business.
A unified voice for change
A community that advocates on your behalf on the issues that matter most to your business is a key component of what Landscape Ontario is all about. Challenges like advocating to get the industry back to work after being deemed 'non-essential,' advocating for snow contractors to course correct ballooning insurance rates, informing various levels of government on safe use of equipment and responsible and professional chemical application for pests and lawn care — a community can amplify the voices of its individual members.
Unified through digital media
Thanks to the virtual world of online social media, email, and chat, even the most remote members of the Landscape Ontario community are able to stay connected. Online communities are a great way to interact. We're human, and to be human is to be social. We need that social interaction. In a time when face to face interaction is limited, you will see many more opportunities for community interaction in a virtual environment. We can't wait to connect with you and the entire Landscape Ontario community through our online platforms.
Renew now to stay a part of the community
LO's membership team sent out dues renewal invoices in August. It's important that you renew your membership now in order to stay a part of the community that works on your behalf, as a unified voice and to keep you connected with others. The Landscape Ontario community needs your continued support so that as an organization we can continue to support this amazing community and advance the profession together. Renew your membership today
---