November 15, 2015
Professional development season is here
By Jacki Hart CLM
Prosperity Partners Program Manager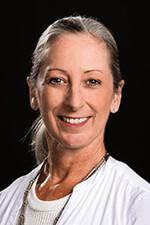 This is the time of year when most of us in this industry breathe at least a brief sigh of relief, and start to think about winter month plans for you and your staff's training and development.
Here are some things to consider — in keeping with the Prosperity Partners philosophy. If you're aiming at nothing, you'll hit it with HUGE accuracy.
So, what are your goals this winter for professional development? To help you map out a plan, here are some helpful tips:
A great place to start is with a budget. What is the dollar amount you're allotting to your own winter seminar, workshop, certification or training investment? What about for your key staff, or diamonds in the rough, who you believe show great potential?
Next, decide on priorities, such as training your key staff, and those in whom you see potential. One of the best ways to help determine priorities is to look at the gaps that exist. Keep in mind that we always gravitate to what we enjoy. Place emphasis for training this winter on the roles and responsibilities which most challenge each individual on your team. In other words, stop going to seminars on plants, if you're a talented horticulturist. While it's good to keep up with trends and new products, you don't have to pay money to discover that information.
Avoid signing up for seminars which cover specific skills (including managing various aspects of your business like HR, overhead recovery and social media) if you know for certain that you're never going to buckle down and perform those technical tasks in your business. Send the key person on your team performing those tasks to work on improving in these areas. In some cases, know when you should outsource an expert.
Do a Preference Gap Analysis, which we teach as a business management tool in the Build Your Prosperity workshop. It is a great way to discover what you will most likely need to permanently delegate in your business, and what your business will benefit from by you honing in on improving and doing yourself. The purpose of the Gap Analysis is to guide your own career plan, your recruiting plan, team complement and business focus. While every business owner and manager doesn't need to excel in every aspect of business, they should have team members, who together, bring to the table what's needed on the whole. The owner should only need to know what everything looks like when it's being done right, or trust someone who does. Everyone on your team should have different and complementary strengths. Your training plan should support and delegate training resources accordingly in a structured, deliberate way.
Let me give an example. When I was in about year four of running my business, I hired a part-time office person to push paper, write out cheques, sort the mail, process the work log sheets and answer the phone, and poke around in various parts of QuickBooks. It was like the blind leading the blind. I had to pay my accountant every year to fix countless entry errors.
The adjusting journal entries listing were the size of a small magazine every year. By year six or seven, I hired a full-time office assistant, who was self-professed great bookkeeper who 'knew QuickBooks inside and out.'
Fast forward to year ten. My accountant, who for three years implored me to hire someone else to do the books, ended up creating an interview test for me to give each interviewee in a dummy company in QuickBooks. I hired another dud. My accountant ended up doing the interviewing and selecting the candidate next time around. Why? Because I had no idea how my books should look like, nor did I know how to make the proper entries or create sensible charts of accounts, etc., myself.
To this day (after 25 years), I have still never reconciled the bank account or petty cash. Could I? Probably. Would I? Never. Why? Because it simply doesn't interest me, and I am of way more value to the company doing something else — hands on — and NOT at a desk. Sound familiar? I learned where I could contribute the most to my business, and where I needed trustworthy expertise from someone else. Know where you and your company gaps are, and be realistic about how or whom should fill them.
Link Professional Development Goals to your key employee annual reviews. Add a section to your annual job performance review form to include what the employee wants to achieve, and what you identify as next steps to continue adding value to their contribution on your team. Discuss this in a performance review meeting, and agree on an action plan for professional development in the coming year. This creates some accountability. It also helps to avoid spending your money on employee training that doesn't translate into improved performance. Consider requiring a report with action items and improvement commitment by an employee each time they attend a training session of any sort at your expense. This includes training on software programs or server platforms. This creates accountability of performance expectations post training.
Watch for the exciting line-up of events and opportunities at Congress 2016, which is less than two months away, and for the Winter Workshop Professional Development series coming this winter. Both are great opportunities to improve the skill set of your whole team, and to rub elbows with your peers.
If you're looking for a roadmap for prioritizing your focus and direction, email our team at
prosperity@landscapeontario.com
.
---
Jacki Hart may be reached at
info.peertopeer@landscapeontario.com
.