September 15, 2011
Profitable projects – the devil's in the details
By Mark Bradley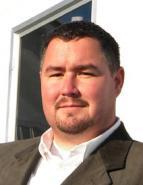 This series of articles, published in
Horticulture Review
for the past two years, follows Dan, a struggling landscape contractor, and his long-time friend and mentor Bill, who this month instructs Dan in design and specifications phase that will make or break a project.
Many little problems at Danscaping were starting to take care of themselves. The yard was better organized. Trucks and trailers were neat. Crews came to jobs prepared. He still had lots of room to improve his profit, but Dan had more and more time to focus on his business.
Recently, a lot of his time went into managing the Russell job, which was Dan's biggest project of the year. It was twice the size of any other project, with lots of pressure to do well.
Falling behind
A month into the job, Danscaping was behind schedule by a week. Work was taking much longer than estimated. Dan was pushing the crew, but each day they fell a little further behind.
Bill drove by the site one morning to say hello. It didn't take long to start talking about the Russell job. "I've got 1,600 man-hours bid on this job, and we're already over 800 hours into it, and well short of half done. These guys have got to pick up the speed — they're behind — but I'm short on ideas on how to get them to move faster."
Bill glanced quickly at the estimate Dan had slid through his window while he surveyed the site. Then he looked at Dan. "Maybe it's not your guys."
"What do you mean?" asked Dan.
"Let's talk, but later," said Bill. "Get to work." He flashed a quick grin and drove off.
When they met for coffee the next morning, Bill had Dan's estimate in front of him. He'd drawn up a list of questions, and one by one he grilled Dan on the job.
"Who was responsible for the permits? Did they have to erect tree protection? Could the excavated fill be relocated on site, or did it have to be hauled away? Could the fill be stockpiled onsite during construction? Where are the materials being staged? How much room did they have?"
The Russells were tearing down an old house and re-building a new one. Other trades were onsite, and Bill pulled out another checklist, "Was power available onsite? When were the house stonemasons due to finish? Were any of the other trades behind schedule? Was the access to the backyard agreed upon, and would it remain open for the complete duration of the project? Who is responsible for cleaning up the mess left on the grounds by other trades?"
Job delayed
Dan's answers told the story. The Russell job's start date was delayed because of a permit miscommunication. That was a big mistake, because the conservation authority insisted some of the smaller trees remain. This required changes to the design, and tree protection measures. Dan had to go back to the Russells for more money, and although they ultimately agreed, Dan barely got what it cost him in labour.
The house stonemasons were way behind schedule. They were slated to finish before Dan started, but Dan was four weeks into the job and they were still working. Dan's crews were constantly working around the masons, wasting hours moving work areas and staging and re-staging materials. Even worse, they've pulled the same equipment in and out of the job three times because areas weren't ready. Dan had over 50 man-hours invested in mobilization costs alone — none of which were built into the estimate.
There was a mistake in the grades on the drawing, which wasn't discovered until Dan's foreman set the grades for his work. The builder got involved, the Russells got involved, and getting a resolution meant more delays and more lost time.
And then there were the materials. The Russells had selected the colour of paver out of a catalogue that Dan provided. When the stone arrived, the Russells flatly rejected it. Dan was faced with handing them a change order, but he was walking on thin ice. The Russells were already stressed over the budget on both their house and now their landscape. But they were one step ahead of Dan. During the design phase, and in their contract, Dan stated that he would provide samples of the material to be installed. Since the Russells agreed so quickly on the catalogue choice, Dan didn't bother with the sample. Now he faced a costly delay, and more shipping and restocking charges.
Bill didn't finish his list of questions. He slid the rest of them across the table for Dan to review, explaining, "Going over budget means I ask myself two questions: Did the bid cover all time and costs required to fulfill the contract, and is the crew following the plan, working at the expected production rates?
"Problems on your projects often start before your job is ever estimated. In our hurry to land the sale, and meet the customer's schedule, we rush through the design and selling process. We don't ask enough questions and we shy away from pricing too many contingencies, so we don't scare off a potential client. You're watching the results play out before your eyes — nothing but problems. Problems for you, because you're over-budget and under-profit. Problems for your clients, because you're missing deadlines, and asking for more money. Problems for your crews, because plans are disrupted with daily obstacles, and at the other end, you're pushing them to hit unrealistic deadlines. Nobody's happy."
"I know you're right," said Dan, "but how do you build in these factors without scaring off the client? If I ask the right questions and price the job correctly, most clients kick me out the door and go with the guy up the street who didn't ask any questions and gave them the lower price. How am I going to win any work?"
Bill nodded as he took the bill for breakfast. "Why would you want to win work where you stand a good chance of not making any money? That's what's unfolding at the Russell job. It's your biggest project of the year, and if you keep falling behind at this pace, you'll be lucky to break even.
Profitable projects
"Profitable projects start with managed expectations. Build a repeatable process that walks both you and the client through a set of questions and potential issues to avoid problems and create clear expectations. You don't have to build every problem into your price, just make sure your client is clear what is and isn't included. Should another contractor come along with a lower price, invite your client to have the other contractor price your bid, with your specifications. The other contractor is likely ignoring the potential problems now. Explain your process clearly to your client, and you should have no troubles winning work from clients that you want to work for."
---
Mark Bradley is the president of The Beach Gardener and the Landscape Management Network.