June 15, 2009
Project to research sustainable growing systems
By Francesco Pacelli,
Nursery Technical Analyst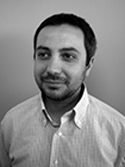 Dr. Youbin Zheng and his research team at the University of Guelph were recently awarded funding from the Ontario Centres of Excellence to conduct a project entitled Development of Sustainable Growing Systems for Nursery, Greenhouse Ornamental and Vegetable Production. The Landscape Ontario Growers Group ($3,500 per year for three years) and Gro-Bark (Ontario) are cash contributors to this three-year project.
A growing number of consumers want sustainably produced ornamental plants. At present, the supply of materials and technology to enable sustainable production are presently not easily available for greenhouse and nursery growers (i.e. with minimal or no chemical fertilizers and pesticides, using recyclable or biodegradable materials).
One of the biggest challenges is the availability of suitable growing substrates. The main constituent of the growing substrate in ornamental crop production is peat moss. Unfortunately, peat moss is a finite and non-renewable resource. Some European countries, such as the U.K., have committed to the reduction of peat use and have set a target for soil conditioners and growing substrate to be 90 per cent peat-free by 2010. Peat moss is a first rate growing substrate. However, peat usage can be reduced without sacrifice to plant quality.
Large quantities of organic waste are generated from agricultural (e.g. manure), landscape, and residential practices which can be composted. Compost is rich in plant nutrients and beneficial microbes which are able to suppress diseases. The use of these composted materials can not only mitigate the waste management problem and conserve peat bog ecosystems, but may also reduce chemical fertilizer and pesticide usage.
Recent dramatic price increases in chemical fertilizers has negatively impacted our nursery operations. To help growers produce plants using environmentally friendly production practices, while staying competitive in the current global market, this new project will develop sustainable growing systems for nursery, greenhouse, ornamental, and vegetable production.
To develop sustainable nursery growing system, Dr. Zheng's group will collaborate with Gro-Bark (Ontario), Dingo Farms (a manure composting facility), Aldershot Greenhouses and some other commercial nursery operators. The project will formulate growth substrates using organic materials, such as compost, pine bark and coir. The project also will search for some low cost and readily available organic fertilizers to incorporate into the new substrates. The project will then test the performance of these newly developed growing substrates in producing some of the common and important nursery and greenhouse species.
There is no ideal growth substrate if fertilization, irrigation, and other production inputs are not managed properly. Currently, Dr. Zheng's research group is developing a soil moisture sensor, based on automated wireless irrigation systems for greenhouse production. The project will integrate this irrigation system into nursery production and determine the optimal water schedule for each growth substrate. Natural sources of microbial inoculants, such as compost, compost tea, and other sources of beneficial microbes will be applied to the irrigation systems or growing substrates to create a diversified biological environment at the plant root zone. This integrated approach will provide a water, nutrient, and oxygen -balanced plant root zone, which can better defend against diseases and other abiotic stress (e.g. drought) naturally and therefore reduce water usage, chemical and pesticide applications and will eventually lead to increased overall sustainability.
Other University of Guelph researchers include Dr. Mike Dixon, Linping Wang, along with some post-doctoral research fellows and graduate students who will contribute to this undertaking. Dr. Zheng's team invites interested suppliers and growers to participate this exciting project. Dr. Zheng can be reached at
yzheng@uoguelph.ca
, or 519-824-4120, ext. 52741. You may also contact Keith Osborne at
keith@gro-bark.com
, or Gro-Bark 905-466-0077.
---
Francesco Pacelli may be reached at
fpacelli@landscapeontario.com
.