December 15, 2015
Proud of Landscape Ontario innovators
Tony DiGiovanni CHT
LO executive director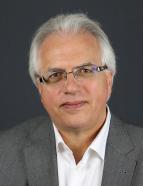 Technology and the sharing economy are changing the landscape.
I have been thinking lately about the tension between co-operation and competition. Landscape Ontario is in the co-operation and connection business, yet I am frequently in meetings full of competitors who have chosen to co-operate in order to make themselves more competitive. Sounds confusing, but it really isn't.
On the other hand, competition is a great way to stimulate growth and success. We see this on TV shows such as American Idol. The phenomenal growth of the show from one week to the next is based on being in a competitive environment. The best part is that competition is tempered with coaching and support even from the competitors themselves. In a sense, competitors are co-operating. They coach and wish each other well and in return there is growth for everybody.
The math works. There is no downside in wishing your competitors well, as long as the competition is fair and everyone benefits.
I have often described Landscape Ontario as a "club for mutual benefit and improvement." Competition can be intense between members, but the result is that everyone gets better, as long as competition is based on mutual benefit, improvement and sharing. It only works if you believe there is abundance of opportunity. We are fortunate that so many in our membership believe this.
Co-operation leads to profound economic, educational and social benefit. In recent years, technological connectivity has lead to accelerated co-operation between individuals across the globe. You can easily learn anything using YouTube and Wikipedia. This phenomenon has been labeled the 'sharing economy' and its effects can be disruptive or amazingly positive, depending on the motivation.
Connectivity will change the landscape. How we respond will determine if the connectivity is disruptive or constructive.
There are a number of innovative technological programs emerging in the landscape and horticulture industry. For some reason, Landscape Ontario members are leading the field. Their programs and ideas are changing the industry for the better. In many ways they are performing the connection, mutual benefit, sharing and co-operative functions traditionally offered exclusively by associations.
Warren Patterson has developed a program called Linkgreen
linkgreen.ca
. It connects suppliers and buyers through an online portal.
Eric Gordon has developed
landscape.jobs
, connecting employers with employees.
Jay Murray introduced LStraining to the market. It is revolutionizing the way the industry delivers education and compliance information. Find it at
lstraining.com
.
Ben Zlotnick is introducing Eden. Please see
edenapp.com
. Essentially it is Uber for landscapes. Eden is an on-demand application for residential clients and for simple operations such as grass cutting and snow removal. The price is set by the app-based on consultation with the industry. Payment is made directly to the contractor's bank account, one hour after the service is performed.
Mike Bosch introduced custom landscape design software Dynascape
dynascape.com
as well as software that assists companies manage their businesses.
Mark Bradley introduced Landscape Management Network to the market
golmn.com
, and has helped thousands of industry members across the world operate more professionally.
Kevin Forestell introduced Dozr
dozr.com
. It is a tool that encourages the rental of equipment among members of the industry.
I am proud of the fact that all of these innovators are Landscape Ontario members.
The sharing economy will bring huge benefits and opportunity.
On behalf of your staff at Landscape Ontario, we wish you a healthy and prosperous 2016.
Tony DiGiovanni may be reached at
tony@landscapeontario.com
.