September 15, 2010
Qualified, trusted and recognized
By Sally Harvey CLT, CLP
Education and Labour Development Department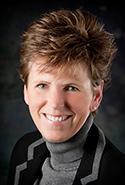 July was a busy month! Certification testing was held on July 8 and 9, while days prior were spent preparing for the test by our truly dedicated committee: Adam Bonin CHTM of Garden Wizard, Don Chase CLD of Seferian Design Group, Brian Cocks CHTM of Brian Cocks Nursery and Landscaping, Carl De Boer CHTC of Whispering Pines Nursery, Jeff Gilberds CLP, CHTM of Clintar Groundskeeping, Leon Hordyk of Moonshadow Lighting, LO president Tom Intven of Canadale Nurseries, Kennedy Johnston CHTM of Peter Knippel Nursery, Chris Le Conte of Smart Water Systems, Jeff Lowartz CHTM of Heritage Green Landscape Contractors, Mike Lunau CHTC of Eden Garden Works, Mike McGrath CHTM of Heritage Green, Terry Nicholson CHTM of Clintar Groundskeeping, John O'Leary CHTM of Clintar Groundskeeping, Frank Selles CHTC of Framar Landscape and Maintenance Contractors, James Smith of Niagara Parks Commission School of Horticulture, Steve Tschanz of Turf Management Systems, Phillip Van Alstyne CHTI, Joel Beatson CLP of Canadian Nursery Landscape Association, and LO staff members Tony DiGiovanni CHTR, Sally Harvey and Rachel Cerelli.
The weather brought near-record temperatures combined with humidity, and then the practical test day delivered a welcome but rather inconvenient rainfall. The industry worked hard to make this test a success yet again. Thanks go out to the committee, volunteers, candidates and sponsors!
The following candidates stepped up to prove their competence this year by achieving their respective certification.
July 8 and 9: Scott Ranney CIT, Mark Abbey CIT, Chris Diacur CLT-T, Chris Downey CLT-H, Nick Fratoni CLT-T, Ryan Heath CLT-H, Mark Mastantuono CLT-H, Eli McDonald CLT-OHS, Damen Merrylees CLT-O, Steve Ribbink CLT-H, and Scott Scherrer CLT-H.
Jan. 14 at Congress trade show: Jared Bell CIT, Arthem De Guzman CIT and Chris Ray CIT.
Feb. 17 at Green Trade: Vito Muro CIT.
Mar. 18 at Canada Blooms: Mike Brown CIT, Jennifer Portsmouth CIT, Andrew Snelgrove CIT and Brent Tripp CLP.
Apr. 9 at Landscape Ontario home office: John Hewson CLP, Jeff Rowan CLP, Paul Barker CIT, Mark Broome CIT, Dawn Dinesen CIT, Trevor Donaldson CIT, Rob Forbes CIT, Mansour Ghardi CIT, Josh Moes CIT, Kyle Murphy CIT, Matteo Ottaviano CIT, Steve Prankie CIT, Norm Vincent CIT, Chris Wedekind CIT, Josh Willms CIT, Wael Yassin CIT, Scott Young CIT, Rino Cacciotti CIT and Chris Little CIT.
In August, your staff members, Rachel Cerelli and I, attended the national certification meetings in P.E.I. I can tell you that certification is growing at a healthy rate across Canada. We attribute this growth to a number of activities:
Progressive employers are increasing their investment in training to sustain a stable and professional work force.
An increase in tender packages that require certified people on staff.
Dedicated employees who want to prove their competence through certification.
Secondary school students participating in the Specialist High Skills Major - Landscape Horticulture program, are challenging certification and continuing on the journey.
Post secondary students are beginning to challenge the test with the program now offered as an integrated part of the curriculum.
Apprenticeship students are encouraged to become Landscape Industry Certified.
Increase in consumer awareness and the expectation of certified contractors undertaking their projects.
The strong partnership with PLANET in the U.S. in delivering the Landscape Industry Certification that is recognized across North America.
"Get Certified!"
Ontario One-Call: Dig safe!
Please remember to call before you dig, whether you are excavating for a construction project, or even planting a tree. According to the Ontario Regional Common Ground Alliance, the green industry has the highest number of NO-CALL events. This means that the excavator causing an event did NOT have locates. For the green industry, this has hovered around the 70 per cent mark since 2005. However, in 2009, this total decreased to 62 per cent. This is a significant decrease in NO-CALL events for the green industry.
This is good news, but as always, there is room for improvement.
No-call events/damages result in severe fines to the contractor. Avoiding these fines are simple: call 1-800-400-2255 or go to
www.on1call.com
.
---
Contact Sally Harvey should you have any questions at
sharvey@landscapontario.com
.