February 15, 2011
Questions heard frequently at Congress
By Helen Hassard
Membership and Chapter Coordinator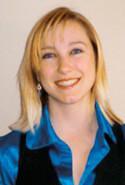 As I sit here, back at the home office in Milton, with my first Congress experience still buzzing in my mind, I can't help but think, "Wow, do we really do this every year?"
The show is an unbelievable example of how by bringing together so many dedicated and hard working people with a range of skills, something special can be created.
Being a part of the LO booth build on Saturday, Sunday and Monday was also quite an experience. Not only was I doing something completely outside of my comfort zone, but I got to see the empty TCC transformed over one weekend into a wonderland that displayed an array of all kinds of products geared to our industry.
Most of my time at Congress was spent at the LO Resource Centre fielding a range of questions. I would like to share my answers to some of the more frequently asked questions.
How can I become a member?
If your business qualifies as either an active or interim member (a landscape or horticulture company in business for over one year), it's a simple matter of filling out a form. You need to provide contact information, proof of liability insurance, WSIB (if you have employees), two references from LO members and either proof of education, or job-site photos from two separate projects.
If your company qualifies as an associate, chapter associate, or horticultural (supplier, local supplier or other allied to industry), we only need you to fill out a form with contact information and payment. For more information about this you may contact me directly at
helen@landscapeontario.com
.
Why are there different types of membership?
We try to meet your needs by creating multiple categories of membership. That way, we can provide the benefits that you need as a company, i.e. active members are advertised on
www.landscapeontario.com
and in our member handbook, while suppliers are found throughout LO's Source Book.
How much does it cost to write the certification exam?
To purchase the manual, it costs $80, while exam prices may vary. For LO members who take advantage of the early bird rate, it costs $350 per module, and $400 without the early bird. Interior landscaping costs $150 for LO members taking the test for the first time and $50 for re-testing. These prices are subject to change, so go to www.horttrades.com for updated pricing information. Look for the Professional Development drop down menu, which contains the pages for certification.
When is the certification exam being offered next?
The next dates coming up are Feb. 16 at GreenTrade Expo in Ottawa for CLT (CHT) and Mar. 17 at Canada Blooms for written exams. Go to
www.horttrades.com
more information and additional dates.
Do I need to pre-register for certification?
Yes, contact Rachel at
rachelc@landscapeontario.com
to confirm your attendance.
How can I get a subscription to Landscape Trades or Horticulture Review?
If you would like to subscribe to
Horticulture Review
, electronic copies are available for free on the website. Go to
www.horttrades.com/horticulture-review-online
to read through the archives online. To subscribe to
Landscape Trades
or the magazine format of
Horticulture Review
, just go to
www.landscapetrades.com
and select subscribe. Prices vary, depending on the number of years you sign up for.
---
Helen Hassard may be contacted at
helen@landscapeontario.com
.