September 15, 2015
Ready for Chapter season?
By Rachel Cerelli
LO Membership and Chapter Coordinator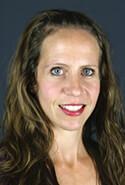 Fall is fast approaching, when you will be able to start taking part in a spectacular variety of both social and educational meetings that your Chapter boards have planned for this coming fall and winter season.
On Aug. 5, Denis Flanagan and I had the opportunity to sit in on a board meeting during the planning stages of the upcoming events. If you have not had the opportunity to be involved with an LO board or committee, then you may not be aware of all the passion and energy that each group of volunteers brings to the table. There is so much positive energy that radiates from these volunteers.
All this planning is for the greater good of each of you — our industry professionals and members of the Association. While sitting at the meeting, I too felt excited about the coming events. I look forward to helping to make sure the events and meetings are a success.
It is amazing to listen to board members discuss what they feel would benefit members. I watch the ideas unfold, and then they are turned into amazing events. Chapter meetings have been put together to help you at your local level. The meeting topics are geared to what companies and their staff deal with on a daily basis. From the following list, check out what each chapter has planned for its first meeting or event of the new season:

Durham Chapter, meeting, Rainfall Gardens, Oct. 6, 7 p.m.
Georgian Lakelands Chapter, Putting Challenge, Sept. 24
Golden Horseshoe Chapter, Chicken Roast (at Thrive), Sept. 16, 5:30 p.m.
London Chapter, 10th Annual Golf Tournament, Sept. 18
Ottawa Chapter, Golf Tournament, Aug. 27
Toronto Chapter, meeting, How to Find, Hire and Keep Skilled Staff, Nov. 5
Upper Canada Chapter, meeting, Scott Wentworth speaking on the initiative, Come Alive Outside, Oct. 14,
Waterloo Chapter, meeting, How You Can Learn to Facilitate Greatness Through Innovative Techniques and Use a Proven Sales Technique, Sept. 2
Windsor Chapter, Sept. 19, Bob Girard Memorial Golf Tournament

No matter your interest, level of experience, or love/hate of social events, each of the chapters coordinate something that will interest you and your staff.

I urge each of you to join me and our trusted LO spokesgnome for at least one meeting or event this coming season. Grout will put the events he plans to attend on Facebook. If you plan to attend any of the events, please share, tag, like or comment on his Facebook page at facebook.com/LOGrout, so we know to expect you there.

To find out more about how you can get involved, or if you are shy to attend your first meeting, send me an email. I would love to chat with any of you that simply need more info. Grout and I will see many of you at a local chapter meeting or event.