October 15, 2014
Reasons for utility hits remain the same
By Terry Murphy CLP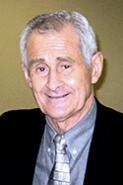 In any given year, the landscape and horticultural industry in Ontario will strike underground utilities between 600 and 900 times. Each strike has the potential for injury, or even death. From a financial perspective, each hit can generate costs on average of $3,000 for the contractor in addition to a great deal of time spent with the Technical Standards and Safety Authority (TSSA).
That's a total annual cost of $2,250,000. We are fortunate that we don't have more critical injuries.
So, what are the root causes for so many underground utility hits?
If you ask the Jim Douglas, president of the Ontario Regional Common Ground Alliance (ORCGA), he will tell you, "I have been in the damage prevention business for more than three decades, and the reasons for the utility hits are the same in 2014 as they were in the early 1970s. ORCGA's
DIRT Report
captures all this information."
Here are some of the main root causes for landscape contractors hitting underground utility lines in their excavation work. This information Is taken from
The 2013 ORCGA DIRT Report
.
Excavation with no locates
Locating practices with faulty markings or location
No notification to the Call Centre
Other causes such as Call Centre error, and data not collected
If you look at these reasons, it is pretty easy to figure out why utility hits take place. Either the contractor did not obtain locates, or the excavation practices were not sufficient.
Unfortunately, the root cause reasons continue. Almost 50 per cent of utility hits happen because the contractor didn't get locates. Nearly 30 per cent of utility hits are due to poor excavation practices around the buried utility.
Again, the solution to this problem is very simple. Call Ontario One Call for locates and observe the best practices for excavation, as provided by ORCGA.
Calling Ontario One Call for locates is free. So why is it that so many contractors do not call? The One Call system is improving all the time with the enactment of the new regulations of
Bill 8. The Best Practices Manual
, outlining the recommended excavation procedures, is available through the ORCGA website and has been available since 2008.
The policing organizations (Ministry of Labour and TSSA) have increased due diligence in this area. The Ministry of Labour has increased the number of inspectors and the TSSA has increased fines. Both are there to help, but they do not hesitate to penalize those responsible for a utility strike.
Landscape Ontario and the ORCGA continue to highlight this important area through education, advertising and promotion campaigns. One key event was the ORCGA Fall Expo held at Landscape Ontario home office in Milton on Sept 18.
The event brought everyone together who is concerned with damage prevention and how to eliminate utility strikes in their business. It was a great day with demonstrations, seminars, equipment viewings, and networking with damage prevention experts. Many companies sent key employees to this informative and fun-packed day.
The Fall Expo was another opportunity to provide more education and training, which will result in our industry improving our record on underground utility strikes. It will save lives, reduce your costs and increase the efficiency of your business.
---
Terry Murphy can be reached at
tvmurphy@ca.inter.net
.