October 23, 2020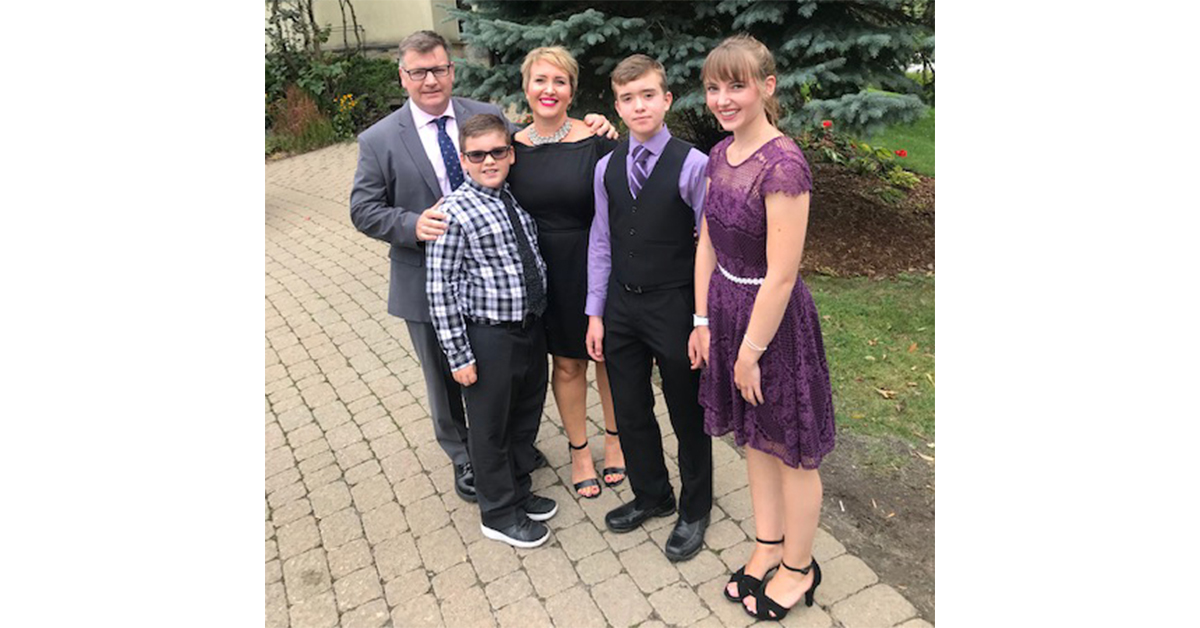 Covid can't stop Rebecca Davis
Landscape Ontario members recognize ICU nurse with $5,000 garden makeover
Landscape Ontario received over a thousand stories of friends, neighbours and family members who have helped to improve the lives of those in their community throughout the Covid-19 pandemic. Now, we are excited to announce the 10 amazing frontline heroes who will receive the garden makeovers! Read the incredible stories of dedication, selflessness and compassion at www.landscapeontario.com/hero and stay tuned to Landscape Ontario this fall and into spring 2021 to see the finished garden makeovers!
Meet all 10 frontline heroes
Rebecca Davis had just returned to work as an intensive care unit (ICU) nurse at Credit Valley Hospital in Mississauga, Ont., after a nearly two-year medical leave when the Covid-19 pandemic hit.
"It was really challenging to go back to such a high intensity and stressful environment, and not knowing if I was going to be able to even do the job anymore," Davis says. "Then the pandemic hit, and that was a challenging situation for everybody. Coming back after a sick leave was daunting."
Davis lives in Grimsby, Ont., with her husband Ed and their three children. She has worked at the Credit Valley ICU for over 20 years. In December 2017, she was diagnosed with breast cancer.
That same week, her father was also diagnosed with cancer. Davis spent the next two years undergoing chemotherapy, surgery and radiation. During that difficult period, her father passed away.
"It was a devastating time," Davis says. "But I had someone say to me that all this would make me a better nurse, and I think it has. I think it's given me even greater understanding and the ability to not just say the words to families and patients, but to really feel them. I think people know when you have experienced something."
In spite of the grief and the arduous recovery, Davis returned to work determined to make a difference.
"I felt like I needed to step up and see it through," she said. "We were anticipating such a heavy workload, not really knowing what was going to happen in the Mississauga area."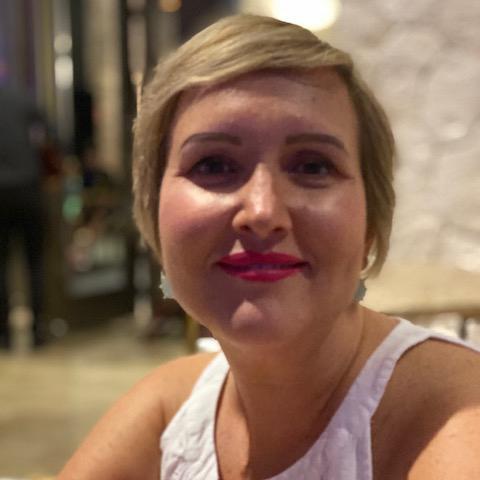 Credit Valley Hospital ICU sticks together as a team
The key, Davis says, was support from her family and colleagues.
"I can't even describe how supportive my team was with my return to work," she said. "I felt like I couldn't not stay, that I should help them and support the community by taking care of people who were so incredibly sick."
This spring, Credit Valley Hospital saw some of the highest numbers of Covid-19 patients in the region. Davis and her husband Ed, who is a surgical nurse at Credit Valley, saw the heartbreak caused by the virus first-hand.
"It was absolutely heart wrenching to see patients pass away without their families by their side," Davis said.
The ICU team at the hospital is an incredible group, Davis says. They did everything they could to connect patients with their families.
"It was challenging with visiting restrictions, we had to become creative with ways families and patients could connect," Davis said. "Thankfully we are in a time where technology affords is this virtual connection. It allowed families to see their loved ones, to offer encouragement, and even prayers."
Taking steps to protect her family
With both Rebecca and Ed working daily at the hospital, they also faced the fear of bringing the virus home to their family.
"We didn't know what to do and it was an awful feeling," Davis said. "Should we get a hotel room, and have family come and stay with the kids? Do we put a trailer in the driveway, so we're here but separated?"
After talking to colleagues and following online forums, they came up with a plan. "We converted our garage into a decontamination area," Davis says. "Our process for going to work and coming home added another hour or hour-and-a-half to our work day."
The decontamination process starts at the hospital, where anything with a hard surface (hospital badge, phone, glasses, shoes, etc.) was wiped down. Scrubs were removed and placed in the scrub machine. Leaving the hospital was through a designated area. Once in their car, they wiped down anything they touched. Once they returned home, they placed anything that had to go into the home, such as lunch containers, on a plastic table, where they would be wiped down. Then they changed again and put all the clothes in a rubber bin. Finally, they headed upstairs to have a shower, before finally seeing their children.
The process makes an already stressful and challenging 12-hour shift at the hospital even more exhausting.
Outside of work, Rebecca says their family has enjoyed their time together in the backyard. While the Davis family usually spends summer holidays camping, they decided to stay home this year and put in an above-ground pool. It has been an addition that everyone in the family has appreciated.
"I think Ed and I have actually enjoyed the pool the most," Davis said. "I love floating peacefully, staring up at the trees."
Davis says after taking two years off from really looking after their garden, they could definitely use some assistance — something the couple is so used to giving others each and every day.