April 15, 2011
Right systems let you spend less time working
By Mark Bradley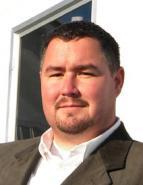 The saga of Dan and his landscape company, Danscaping, began on the pages of
Horticulture Review
in January of 2010. The columns illustrate some of the problems that Dan is struggling with while running his company. We also introduced Bill, Dan's long-time friend and mentor, who after carefully listening to Dan's account of the problems, agreed to help him fix his business.
After his last meeting with Bill, Dan returned to work with his mind set to jumpstart the spring hiring process. Dan started right away. He sent out job advertisements and when resumes started streaming in, he weeded out the wrong applicants with his new hiring process. After meeting with the final applicants who made it through to an interview, Dan selected a few to take part in a three-week working interview.
In March, his new hires are busy going through training, learning the ins and outs of Danscaping, which brings Dan to his next step: systems planning. Now that Dan has set himself up with the right people, he needs to take what's in his head and ensure his people are executing accordingly, on their own and without Dan holding their hands. Dan understands that systems free-up owners, so that they can grow their business and get the most out of their people. What he didn't understand was how to step away and start working ON rather than IN his business. When he mentioned this to Bill over a phone conversation one evening, Bill assured Dan that he once faced the same problem.
"Systems and processes are critical because they enable individuals to communicate in complex and changing environments using the same expectations so that predictable, repeatable results can occur. Without processes, everyone would do what and when they want, using their own methods. At the end of the day, what you have is total chaos."
Says Bill, "I like to look at it this way: all fire trucks are set up exactly the same and there's a reason for it! Each firefighter knows where everything is located. They put everything back exactly the same way and maintain it to the highest standard. When staff is transferred to other fire stations no further training is required, because all the processes are identical. There is only one way of doing things. And thank goodness, because when someone's house is on fire, the firefighter is not wasting time running back to the shop because they forgot the hose!"
To maximize your profit and productivity this year, work toward implementing three critical systems:
Job planning
Job planners take the information from the estimator's head and put it into the hands of your crews. This is critical for profitable jobs. How can you expect your crews to come in on time, on budget, if they don't understand completely how the estimator saw the job?
For design build projects, foremen need to know, at minimum:
Estimated man hours
Equipment included (this has a significant factor on the hours)
Materials estimated – quantities, colours, measurements, etc.
For maintenance projects, foremen need to know, at minimum:
The route to job site
Site maps/service instructions
Hours estimated per site
A simple binder for every job/route that includes designs or site maps, job specifications, copies of locates, blank timesheets and maps to the jobsite should be produced for every job or route. With the right information, your foreman can manage more work themselves. Less questions, less problems, and less waste will not only make their jobs easier, but it will free you to work more on your business.
Foremen should also conduct daily meetings with their crews to discuss daily goals, order of operations, requirements, and problems/questions. To download a daily meeting agenda for your crews, go to
www.landscapemanagementnetwork.com/samples
.
Job costing
Job costing is the landscaping equivalent of keeping score. If you're not tracking actual hours and materials, then you're just playing around. For you or your employees to take success seriously, you must have a job costing system. I recommend using your accounting software. All the information you need to track job costs must be entered into accounting. Job hours need to be entered for payroll, and material costs entered for vendor bill tracking. It's a matter of ensuring these costs are not just entered into accounting, but they're also billed to the correct jobs. If necessary, change your systems to suit your accounting software. It's easier than trying to find software that fits your system.
Organization systems
Make a spot for everything. Label the spots. Organize your shops, truck and trailers just like the fire truck. When everything has its place, it's easy to train new people, harder to forget, or lose tools and equipment, and you know when it's time to re-stock inventoried parts and materials. Every year, hundreds of man hours are lost by working around poorly organized shops, trailers, and work areas.
Implement these systems and you'll find parts of your business start to run themselves. Systems development is an ongoing and continuous process.
"I'm always reluctant to delegate," Dan says. "I constantly think no one else will be able to get the work done according to my high standard, or worse, I think the work won't get done at all."
Bill nods, "I get the fear of the unknown. But your fear is likely a self-fulfilling prophecy. Without systems, they won't achieve to your standards, because they don't know them. The only way to grow your business and your own career is by handing out higher levels of responsibility to your employees. After all, you need to start letting others help you work on your
business."
"Makes sense," Dan notes, "But how do I make sure my employees take their responsibility seriously?"
"Once the systems are in place, you hold people accountable. All problems can likely be blamed on one of two things: no system, or people who don't follow the system. When you get your systems in place, then you only have people problems. Hold your people accountable to your systems. Good employees will thrive, and bad employees will suffer. You'll know who your best assets are."
---
Mark Bradley is the president of The Beach Gardener and the Landscape Management Network.