April 15, 2009
Risk management during an economic downturn: Part Two
By Robert Kennaley
McLauchlin & Associates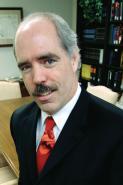 Last month, we discussed how contractors, subcontractors and suppliers can better protect themselves in poor economic times by being more diligent and aware of risk in negotiating contracts and dealing with changes in the work. This month, we will discuss how contractors, subcontractors and suppliers can better manage the risk of non-payment when problems begin to arise on a project.
First, suppliers of services or materials to construction projects should take care to properly document site activities and communications. If a project faces cost overruns, or if someone above you in the construction pyramid can't pay, it is not for those who owe to grab hold of any argument they can to justify non-payment. Properly documenting your file and responding to issues as they arise, in writing, will assist you to some extent, by removing some of the arguments that might be made against you and by making it more difficult for the other side to prove allegations.
Secondly, participants on a construction project should keep their ears close to the ground and be on the lookout for signs that problems may be developing, either above them or below them in the construction pyramid. Problems which arise above you in the contractual chain are, of course, problematic because these problems might result an interruption in the flow of funds. Problems that arise below you in the pyramid, however, can be equally troublesome. They can result in trades beneath you stopping work for non-payment, associated delays (for which you may be held responsible) and the registration or delivery of claims for lien which will themselves stop the flow of funds from the owner on down.
Pay attention to job site
Paying closer attention to what happens on job sites might involve the principals of your company attending on-site more often. It might also involve asking questions of other trades to determine if they are getting paid, or if their schedules are being met. Paying attention to scheduling issues, in particular, can be important. If a project is significantly delayed, problems will often arise.
One way to obtain comfort that those beneath you in the construction pyramid are getting paid, is to obtain statutory declarations from those you pay for ongoing services and materials. These standard statutory declarations, which are commonly used on most non-residential projects, require payees to swear that the funds they received on the last progress draw were distributed to those below, such that everyone below is paid up-to-date. This provides some comfort (though no guarantee) that a problem with unpaid trades is not festering further down the contract chain.
In good times, when the person we contract with tells us that our money is coming from higher up the food chain, we often agree to co-operate and keep working. In uncertain economic times, however, this becomes increasingly risky. One option is to ask the person who owes us to give a direction as to the person who owes him. We can then approach that person and confirm both the money that is owed and that the direction will be honoured. In this way, particularly where the higher up appears solvent and credible, we can have better comfort that we will be paid.
Timing is important
We can also utilize options to put pressure on those who owe us funds. These options include the use of the written notice of a claim for lien, the preservation of lien, letters in relation to construction trust obligations and notices in relation to labour and material payment bonds. These issues have been discussed in previous articles, and we will not repeat them here. Suffice to say, that in difficult economic times the earlier you exert these types of pressures the more impact they might have.
It is also, of course, important that we not let limitation periods expire in relation to remedies. We must know what our contractual obligations are in relation to the claims we wish to make and we must know how our 45-day time period for lien preservation is to be calculated and when that period will expire. As well, we must know if a certificate of substantial performance has been, or is to be, published and we should be aware if a labour material payment bond exists. If we are working on condominium, townhouse or subdivision projects, we must be careful to preserve our claims for lien before the homes in question are turned over to the ultimate purchaser. Again, these issues have been covered in more detail in previous articles.
We must also be careful to meet our own obligations in relation to the construction holdback and the construction trust. In these economic times, if the flow of funds down the pyramid suddenly stops, we can face significant problems if those beneath us in the pyramid remain unpaid. This is particularly so if we have not retained holdback when we should have, or if we have utilized funds previously received in relation to the project without paying those beneath us who are owed money for their services or materials.
---
Robert Kennaley practices construction law in Toronto and Simcoe. He speaks and writes regularly across North America. He can be reached for comment at 416- 368-2522, or at kennaley@mclauchlin.ca. This material is for information purposes and is not intended to provide legal advice in relation to any particular fact situation. Readers who have concerns about any particular circumstance are encouraged to seek independent legal advice in that regard.