April 15, 2016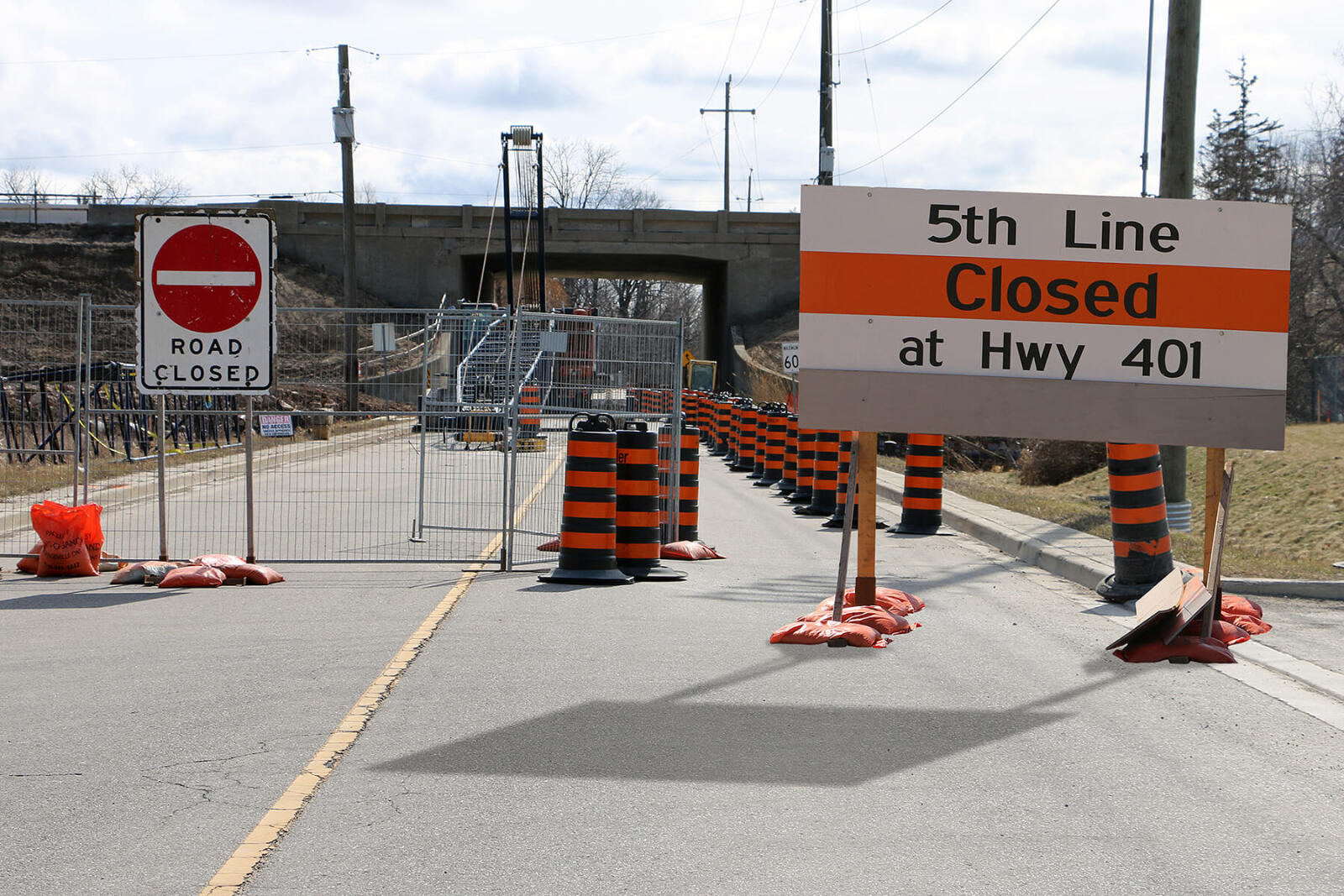 Road closure at LO Milton office
Bridge construction on Fifth Line S. by the Ministry of Transportation (MTO) has closed all access to Landscape Ontario's home office from the south (Main St., Derry Rd., etc.) until late November of this year. The LO site is only accessible from Steeles Ave. to the north. This first stage of bridge construction is part of the future widening of Hwy. 401.
Halton Region has also started the next phase of watermain construction in the area, which saw a closure of Fifth Line S. between Main St. and Derry Rd. back on Mar. 28. That section of Fifth Line S. is open to local traffic and emergency vehicles, but is not an option to access the LO site, since the bridge work by MTO (noted above) has closed Fifth Line on the north side of Hwy. 401. The watermain construction by Halton Region is expected to be completed Jan. 1, 2017.
Another phase of the same watermain project also has Fifth Line S. closed from Derry Rd. to Britannia Rd. until Sep. 1, 2017.
Motorists are being detoured along James Snow Parkway (to the west) or Trafalgar Rd. (to the east) and up to Steeles Ave. to then enable access to the LO site.
A detour map is available at
horttrades.com
.