December 15, 2013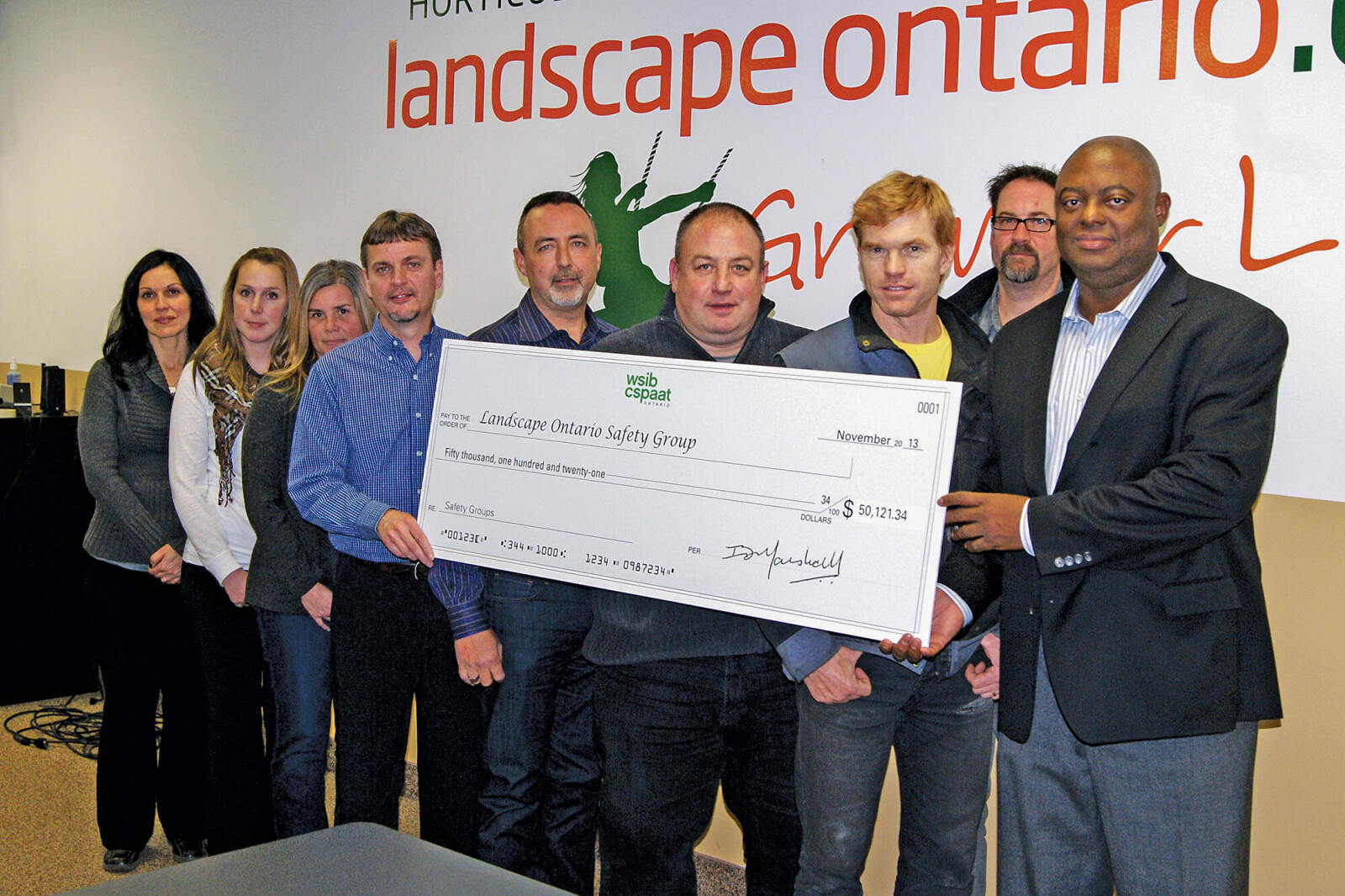 Safety Group reaps benefit of $50,000 WSIB rebate
Members of LO Safety Group celebrate another year with the presentation of a cheque on Nov. 22 for $50,121.34 from WSIB.

The Safety Group also marked the 11th year that the program has operated through Landscape Ontario. Members of group share the rebate according to each company's WSIB contributions.

Lawrence Medas, WSIB Safety Groups coordinator, told the gathering that it was encouraging to see the positive results from Landscape Ontario. "We at WSIB appreciate the partnership with Landscape Ontario," said Medas.

The WSIB official said that the Safety Groups program helps to create a healthier and safer workplace. He listed other benefits of the program as standing out from others in the industry, planting the seeds of change, helping to design Ontario's health and safety system, growing strong relationships among other members of the group and creating a close working relationship with the WSPS.

Medas presented the symbolic cheque to Landscape Ontario, manager of education and labour development Sally Harvey CLT, CLP.

Companies taking part in the 2012 Safety Group include Appleby Landscape, Boot's Landscaping and Maintenance, Botanical Designs and Installations, Cedar Springs Landscape Group, Christine's Touch Gardening, DenBok Landscaping, Elm Landscaping, Environs Wholesale Nursery, Hermanns Contracting, Kelly's Tree Care, Kerr and Kerr Landscaping Property Maintenance, Lets Landscape Together, Markham Property Services, Municipal Maintenance, Oriole Landscaping, Somerville Nurseries, TBG Landscape and Woodhill Greenhouses.