October 23, 2020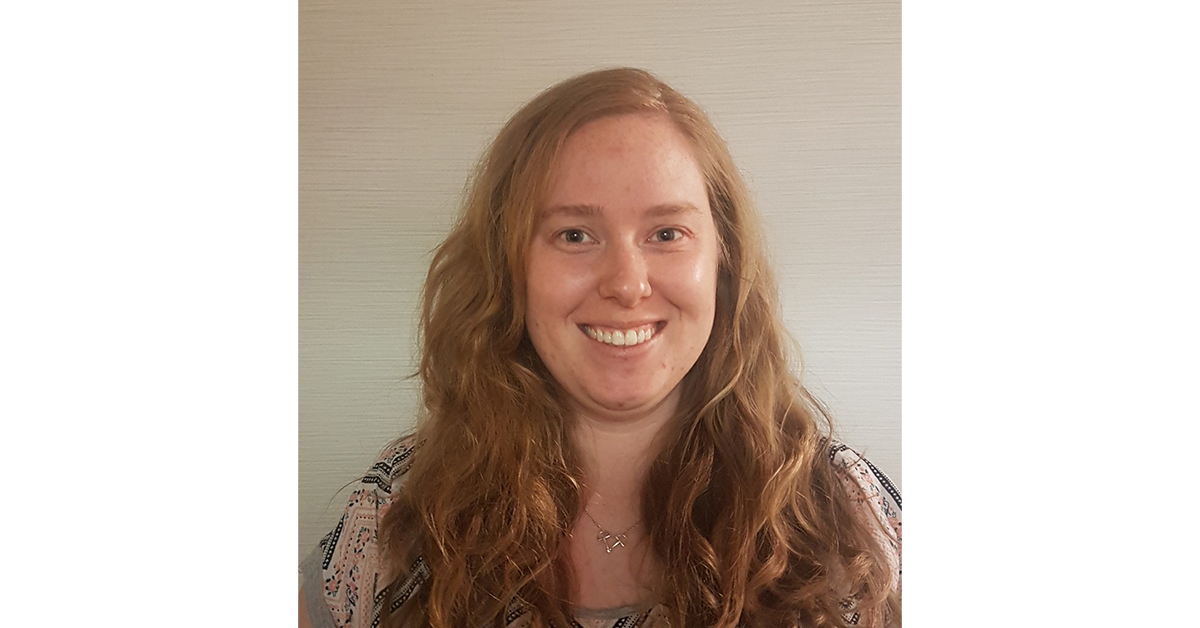 Don't forget the homeless
Community service during pandemic earns Sandra Best a $5,000 garden makeover from Landscape Ontario
---
Landscape Ontario received over a thousand stories of friends, neighbours and family members who have helped to improve the lives of those in their community throughout the Covid-19 pandemic. Now, we are excited to announce the 10 amazing frontline heroes who will receive the garden makeovers! Read the incredible stories of dedication, selflessness and compassion at www.landscapeontario.com/hero and stay tuned to Landscape Ontario this fall and into spring 2021 to see the finished garden makeovers!
Meet all 10 frontline heroes
When the Covid-19 pandemic hit in March, Sandra Best and her colleagues at the
David Busby Centre
went into high gear.
Best had just moved into the operations manager position at the Barrie, Ont., community organization for the homeless on March 16, and by March 20, all residents needed to be moved into a new facility to accommodate physical distancing.
It was trial by fire.
"We had to redesign the entire agency to manage Covid-19," Best explains. "We were working 20-hour days, staying around the clock because we just didn't have the staffing capacity required for the site change."
The organization, which prior to Covid-19 provided emergency shelter to men and women, as well as outreach programs, was fortunate to get access to space in a local hotel.
The new facility, shared with the
Elizabeth Fry Society Simcoe Muskoka
, provided significantly more space, including private rooms. And while the new space provided huge benefits to the residents' safety and comfort, it added challenges for staff.
"It's a wonderful location, and it is absolutely necessary for safety, but it's also a challenge because now we have 38 semi-private rooms where people are staying, and our agency serves people experiencing really significant and complex mental health and addiction issues. In order to monitor 38 rooms, versus our regular building, which is one big open space, it requires a lot of extra hands."
Even something as simple as serving coffee, which typically was self-serve at the David Busby Centre, became quite a bit of work as it had to be delivered by staff to each room, individually.
Best and her staff showed perseverance and dedication by quickly creating and implementing new safety protocols. Best also brought on additional staff, more than doubling the team from 18 to 42 in a matter of weeks to meet the needs of their residents.
The program has been an incredible success, in carrying on its critical services throughout such a difficult time, while keeping a vulnerable population safe.
Unfortunately, the centre did experience the loss of two residents to overdose during the crisis — one on site, and one nearby.
"It really is heartbreaking," Best said. "I think when those things happen, it makes us as staff even more determined to work even harder and to continue to advocate for people experiencing homelessness."
Best says she is blown away by the passion her colleagues show every day.
Best has been working with the David Busby Centre since 2012, after going to school for social work. Originally, Best planned to work in social work with children, but a placement during college at the David Busby Centre opened her eyes.
"I fell in love with the people," she says. "I was amazed at how big of an impact you could have on someone's life just by taking the time to connect with them. It really did change my life."
Now, Best says her goal is to work herself out of a job.
"The most frustrating part of the career is feeling like my jobs shouldn't exist," Best said. "I'm 30 years old, and I always say, I'm going to retire at 35 because we are going to solve homelessness. I genuinely feel like it is a realistic goal, and we believe that in our field. Homelessness does not need to exist, and my job is to work myself out of a job."
Another passion for Best is gardening, which she says she "fell in love with" while working at
Creekside Nursery and Garden Centre in Thunder Bay and Windmill Garden Centre in Oro-Medonte.
"Working at the garden centres was so good for me and my mental health," Best explains. "It is so calming to be outside working with plants. It's so important to have that downtime, outside of work where you can unwind."
When she learned she had been selected by the Georgian Lakelands Chapter for a $5,000 Garden Makeover, Best, who lives in Orillia, Ont., said she felt incredibly honoured and humbled.
"There are so many deserving frontline workers, in our field and in so many other professions as well," she said. "I am very grateful, and I can't wait for professional help with my gardens."