December 15, 2017
Should membership fees increase?
By Terry Murphy CLM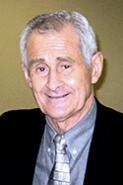 Like every business, associations across North America must ask themselves regularly if they need to increase the fees charged for their services. This is no different for Landscape Ontario, the Fencing Association or the Ontario Regional Common Ground Alliance (ORCGA).
The ORCGA is always reviewing their governance and the subject of membership fees. Should membership fees be increased? What is the justification? For members, a fee increase is always a contentious issue. Why should their fees increase? What is the reason? Why not keep them the same? What added value exists for increasing the fees and by how much? The ORCGA is a not-for-profit, non-government organization funded by the damage prevention industry. As a writer for the industry, I thought it was important to investigate this issue and present some facts to let you be the judge. After all, it is members like you who must pay any fee increases.
History
The ORCGA was formed in 2005 and all revenues to support the organization have been raised by the association itself in the private sector. The major sponsors are utility firms who donate a sponsorship amount and underground excavators and municipalities who manage underground assets. For example, excavating companies pay for their memberships where the small excavating contractor (landscaper, fencer, irrigation, sewer and water) with fewer than 20 employees would pay $125 per year. Larger companies pay more based on the number of employees. The organization has grown from a handful of firms in 2005, to more than 500 in 2017. The Board of Directors now has 24 members and meets five times each year. Decisions are made on a democratic vote process and many key decisions require full consciences and agreement by all Board members.
Membership fees frozen for 12 years
ORCGA membership fees have remained the same for the last 12 years. A small excavating company with fewer than 20 employees (majority of members) pays $125 annually. Operating expenses such as insurance, travel, gasoline, office supplies, communications, heat, rent and electricity increase every year.
Most contractors and manufacturers increase the prices for their products and services each year to absorb these higher operating expenses. Over the last 12 years, operating costs for ORCGA have been tightly-managed and absorbed by the association. Over the last 12 years, the Consumer Price Index (CPI) has gone from 107.5 in 2005 to 130.8 in 2017 — an increase of 21.7 per cent. Matching the CPI, the small contractor membership fee of $125 would now be $152. Given these numbers, I would think increasing the membership fee by $25 seems fair. Who you agree or disagree?
Membership value must increase
Some people would argue any increase in membership fees should also mean an increase in services or value provided. I disagree with this statement because I believe there is already tremendous value in ORCGA membership because of its extremely already low cost. I believe it is a real bargain at $125 or even $150. Simply educating and reminding members of the services they are receiving for their membership dollars is a good way to prove its value. Take a look at what other associations charge and what services they provide for their membership fee. I believe most members would be hard pressed to name five benefits, advantages or opportunities that are included in their membership. Most probably don't take advantage of those benefits either. Below are some of the key benefits to ORCGA membership and you can decide what they are worth to your company:
Key membership value (and services)
Some of the special features and benefits included with ORGCA membership fees are:
• Damage prevention promotion and advertising to the public and industry.
•
Best Practices Manual
for educating operators and improving employee safety.
• Spring Dig Safe campaigns for networking and professional development.
•
Dirt Report
featuring important industry trends and damage information statistics.
• Ear to the Ground publication (two per year).
• Annual three-day Symposium featuring networking, seminars, trade show and training.
• Damage Prevention Training (DPT) courses for the professional locate community.
• Alternate locate agreements with utilities.
• Call Before You Dig promotion to industry and the public.
• 13 Geographic Councils for information sharing, networking and professional development.
• Access to member pricing for LO Professional Development Winter Seminars.
• Fall Expo, Locate Rodeo and golf tournament activities.
• Resources and problem solutions available through head office and member connections.
• Government lobbying on behalf of the damage prevention industry.
• A distinct sales advantage over firms not belonging to the ORCGA (professionalism).
All this, for the low annual fee of $150. Is it worth it? I would say it's the best deal in town! The question for employers is, "How many of these special features and benefits are you taking advantage of in your business?"
Critical mass
The best way for an association to be strong is to grow their membership. There are many advantages and benefits to being a member of the ORCGA. Please consider helping the organization to become even stronger by joining the ORCGA. You also will further strengthen the damage prevention industry.
Conclusion
Regardless of the actual cost of an ORCGA Membership, it is certainly worth it and is a true bargain. The ORCGA and its member firms are keeping workers safe, protecting our underground assets and enhancing public safety through damage prevention programs. Every contracting firm who puts a shovel in the ground should be a member of this great organization.
Please contact Jennifer Parent at 1-866-446-4493 or
jennifer@orcga.com
for information on membership.
---
Terry Murphy can be reached at
tvmurphy@ca.inter.net
.