February 1, 2019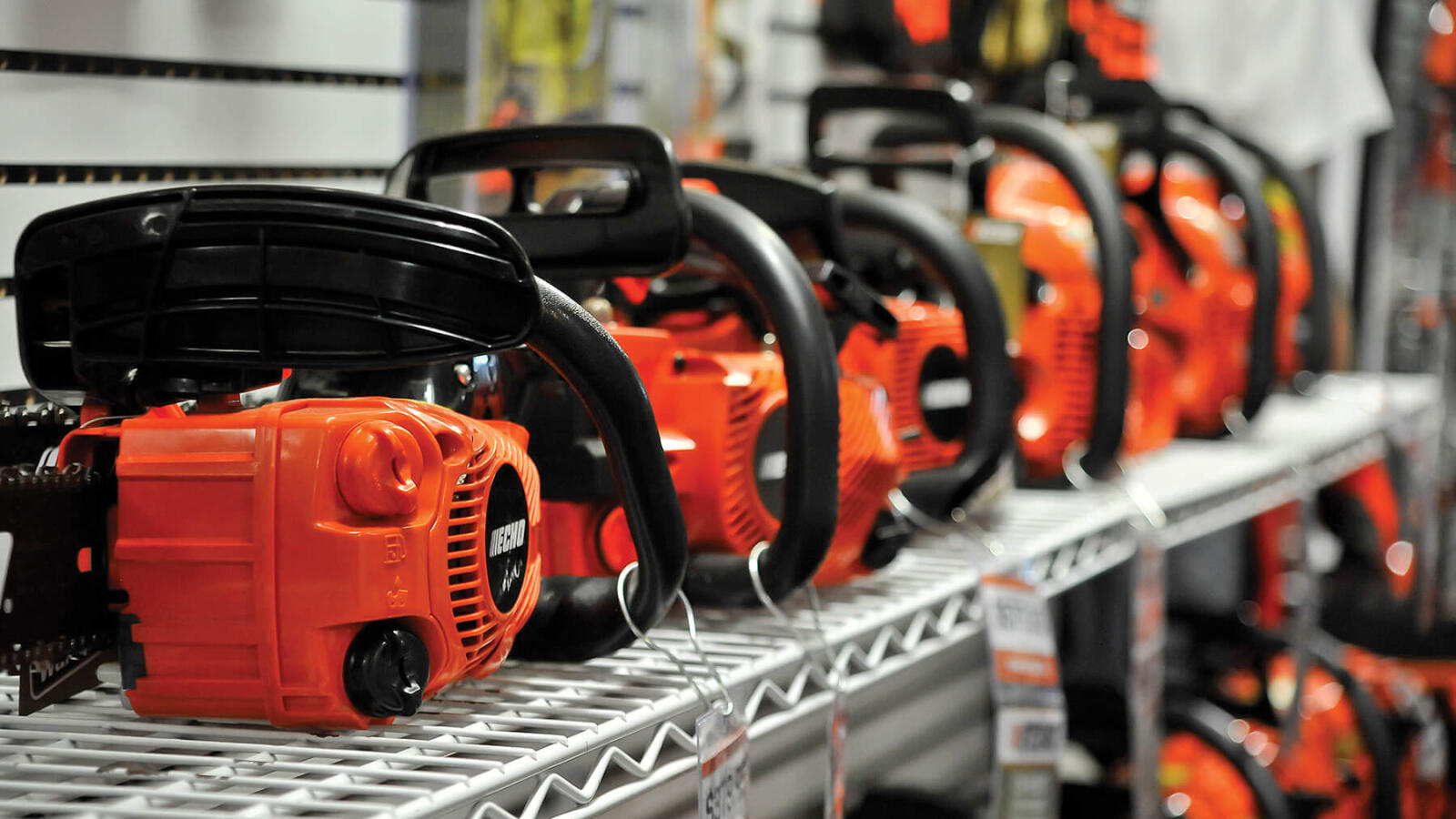 Simplify your business this year
BY MARK BRADLEY
There's a show taking over Netflix right now called Tidying Up, and its popularity is exploding. In the past month alone, host Marie Kondo has gained over 300K followers. In the show, Marie goes to real peoples' houses and helps them find more joy in their life by, you probably guessed it by the title: organizing their homes. And by the end of the episode, each family experiences more joy as a result of a simpler, less cluttered home.
Growing a landscape business by the seat-of-your-pants causes a lot of the same clutter. Whether you're three or 30 years into the industry, it's certain you have processes, equipment, tools, etc. that served a purpose at one point, but now contribute to clutter in your company. They make things overly complex, create lots of extra work, and contribute to the frustration of running a business, rather than the excitement of growing a business.
Let's look at a few areas of your business where you can reduce clutter, and make running your business a little more fun again.
TOOLS AND EQUIPMENT
We love our tools and machines, sometimes to a fault. But a few tips can help reduce costs and the work involved in maintaining a large fleet of equipment and tools.
Standardize your trailers:
Equipping and organizing all trailers with the same sets of tools, stored in the same (labelled) places on the trailer, makes managing equipment simpler. Having the same tools in the same places makes it much simpler to see when we were missing something, move staff between crews and hold foreman accountable for maintaining, breaking and/or losing tools.
Standardize makes and models:
Over the years, our company bought tools or machines wherever we could get the best deal. Upfront we saved purchase costs, but we ended up with so many different makes and models, my shop turned into a parts warehouse. I've thrown out tens of thousands of dollars in unused spare parts, repair pieces or consumables for tools and equipment we bought once, then never again. Whatever we saved upfront was spent — probably double — trying to maintain all these different makes and models. Sticking to the same makes/models for tools and equipment may cost you a bit more upfront, but you'll reap the benefits:
Less inventory. You need a lot less consumable/repair parts in inventory when all crews use the same make/model of tool.
Fewer trips to get parts. Simpler parts inventory means fewer trips to your dealer to pick up parts you don't carry in inventory.
Easier to train crews on maintenance and repairs. One make/model means it's easier to train crews on how to safely use and maintain our fleet and tools.

CONTRACT TYPES
One area you can simplify is your contract types or options. Sure, you can try to make every sale by offering customers any billing scenario to fit their needs. But if you have 200 service contracts billed 18 different ways, I'll bet my life you miss billing some of those services. It's complicated.
I meet contractors who take days to get their monthly billing out, because someone has to stay on top of every invoice, ensuring the right customers are getting billed for the right services, according to their specific contracts. A lot of the profit on those contracts is getting eaten up in overhead admin hours (tracking, reviewing, approving, invoicing, approving the invoices, etc.). Even more is getting eaten up when services get missed.
The solution is to offer fewer contract and billing options. I've met a lot of contractors who offer customers a choice between one of three billing options. They have come to accept they will not land every sale if a customer wants an irregular billing scenario. But when it comes time for monthly billing:
They can do more estimates in less time.
They are less likely to make a mistake in pricing (or in a contract).
Invoicing takes less time and fewer people.
Invoicing is easier to train and delegate.
Invoices are more complete, with less missed billing.

SOFTWARE
One of most rapid changes in the landscape industry over the past five- to seven years is the adoption of software. First, it was accounting software, then websites and marketing, and now we're seeing a surge in the adoption of operations-type software (estimating, timetracking, customer/lead management, etc.).
Many contractors fail to successfully implement software because it does not fit their processes. They try a few different types (none fit perfectly) and get frustrated. Often they choose one, but only use 20 per cent of its capabilities because its processes don't fit theirs exactly.
Consider changing your processes to fit the software! Face the facts: You are never going to find software that fits every facet of your business perfectly. But many contractors fail to ask themselves this question: Are our processes so important that they outweigh the benefits and efficiency of the software? Many times, the answer is no. We learned this lesson (the hard way) when we first adopted Quickbooks. We made some changes and sacrifices to 'our ways' to fit Quickbooks; now our information is faster, better, and more accurate. Work is easier. And that makes running the business more enjoyable.
PEOPLE
In these times, it is tough to get picky about people, but I'm closing this article out on people for a reason. There are people in your business today that are creating clutter. You already know who they are. They:
Refuse to change or try new ideas.
Undermine new processes or people.
Don't adhere to the company's rules and systems.
Spread negativity in their actions and their conversations.
Often these people are also "good at the work" and are sometimes seen as indispensable! But they cause all kinds of needless problems for the business owner. It's very difficult to make decisions, changes and to move the business forward with these types of people in important positions. They inevitably undermine change, create stress and confusion for staff and owners, and they will stunt the growth of the business. Not only that, they increase the stress and anxiety of running a business — and strip much of the fun out of it.
If a certain person (or people) came to mind while reading this … spring is a perfect time to de-clutter your people.
---
Mark Bradley is president of Ontario-based TBG Landscape and LMN.