September 15, 2010
Six steps to create a snow budget for year-round profit
By Mark Bradley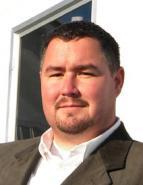 In this month's article, Dan and Bill discuss creating a year-round budget for snow operations
.
Dan spent years doing snow and ice control. He believed snow was profitable, but some of his equipment sat idle during the summer. What was that costing him? Were his snow operations as profitable as he thought? Was he making any summer profit, or just covering costs?
To find these answers, Dan started to build a budget for his snow and ice season, but he had several questions. Dan met Bill to discuss the issue.
"I don't need you to convince me that I need a snow budget," Dan began, "but I do need help putting together my snow budget. I'm not sure how to separate my snow and ice budget from the rest of my company. Some expenses, like rent, are carried by the entire business, not just snow."
Bill nodded, "Follow me and we'll work through building your snow and ice budget together one step at a time…
Step one: sales
"I start my budgets with a sales forecast. Look at three- to five-year historical sales, and go back a few years. Snow is unpredictable, so a three to five year average will help build accurate projections. You also need to find annual snowfall data. Historical snowfall data is on the Internet." Environment Canada:
http://climate.weatheroffice.gc.ca/climate_normals/index_e.html
, or The Weather Network:
http://www.
theweathernetwork.com/statistics/
.
Step two: field labour budget
"With a completed sales forecast, it's easier to determine field labour expenses. Forecast field labour costs, only for snow operations. Make labour costing simpler by looking at historical snow and ice labour as a percentage of annual sales. If you know that, historically labour costs are 25 per cent of sales, it's easier to forecast future labour costs."
Step three: equipment budget
"Next, forecast your snow equipment costs. This budget isn't going to include all of your equipment; it's only going to be the equipment you use in your snow and ice operations. Some people budget all their equipment as overhead. This is OK if all your jobs use roughly the same equipment. For most accurate pricing, budget your equipment separately and put equipment costs directly into each bid.
"Start with the expected costs of fuel, insurance, repairs. Use accounting data from previous years to determine how much of your fuel costs are incurred from Nov. 15 through Mar. 15, and do the same for your repairs. Use this information, as well as any changes in your fleet, to help build your equipment expense forecasts.
"Next, plan your ownership costs. Budget your lease/loan expenses. If you own your equipment, budget to cover purchase costs. Your owned equipment is not free – you paid for it! If you want to run a profitable business, the costs of owned equipment must be paid by your customers, not your company.
"Next, assign these ownership costs to your snow budget. If you use trucks in snow and in summer, book one-third of annual ownership costs to your snow budget and the rest to your summer budget. If you have equipment that only works in the winter, book 100 per cent of its costs to your snow budget, even if you pay those costs all year round.
Step four: material budget
"Your materials budget needs to forecast your expenses for salt and de-icing materials. Look at your historical numbers. Divide each year's previous material costs by your previous sales to find the material ratio. Knowing previous spending ratios helps build better forecasts.
Step five: subcontracting budget
"Many contractors sub-contract a lot of snow work. Review your new sales goals, and labour budget, then forecast your snow and ice subcontracting costs.
Step six: overhead budget
"Here's the tricky part, Dan, splitting overhead. You might split your overhead costs by time (one-third of overhead costs to snow) or by revenue (if snow revenue is 20 per cent of your sales, then assign that percentage of your overhead costs to your snow budget). Both methods are better than nothing, but I don't find either one particularly accurate.
"Sit down and review each overhead account specifically. Assign each overhead expense to your divisions (snow, construction, maintenance) using a percentage. I assign 80 per cent of my advertising to construction, because that's where we spend our advertising dollars. On the other hand, I assign 100 per cent of my bonding expenses to snow and ice, because we only tender snow work. With rent, I split that across all divisions based on the length of the season: 33 per cent to snow and ice, 67 per cent to my summer divisions. With this method, we get an accurate picture of exactly how much overhead each division needs to recover.
"And that's it, Dan. Subtract your expense and overhead budgets from your sales budget to ensure you are profitable. Go back and revise your plan until you're planning the profit you want. That's your goal – to build a plan to achieve a fair profit.
"Once profitable, use your budget to calculate your snow and ice pricing. Calculate overhead markups, specifically for your snow and ice division. Now take the costs of your labour, equipment, materials, and subs, and add your snow overhead and profit markups to price jobs accurately and profitably.
"As you add sales revenues, your overhead markups typically drop, meaning you can price more aggressively. With large bids or tenders, plan your best price before you bid by adding the potential sales (and expenses) to a budget. Calculate new markups and prices. When bidding large jobs, you can often reduce prices without reducing profit, since overhead spending won't change whether you win or lose the work. A budget can help calculate your most competitive rates for large contracts, before you even win them."
Dan was putting it all together now, "And of course, I can see myself making better decisions specifically for snow. I'll know when to use subs, when I can afford to purchase equipment, and which equipment is worth buying vs. renting. I feel like I'm in control again. Thanks again, Bill."
Check out Landscape Management Network's free snow and ice budget training videos on YouTube at:
www.youtube.com/lmnvideo
.
---
Mark Bradley is the president of The Beach Gardener and the Landscape Management Network.