June 15, 2015
By Jacki Hart CLM
Prosperity Partners Program Manager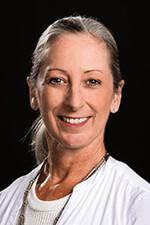 This is such a great time of year for us all in this industry. It's when we really shine, and have our game on. This is the time of year when you're going full steam ahead, multi-tasking at breakneck speed, and juggling more things than you could have imagined sometime last December.
This is also the time of year when you can be proud: you've completed projects for delighted customers, sold some of your best looking plants ever, welcomed new customers to your business, dusted off your memory of customer and plant names, and watched your staff working hard as a team — all in order to deliver on your company's vision.
This, ladies and gentlemen, is YOUR stage.
June has always been insanely busy in our industry, and it's also the time when staff members are back into the groove. New employees are up to speed and gaining confidence, plants are filling out, lawns are greening up, and our customers are noticing and appreciating our professionalism, talent and the benefits they gain from our work. This is the time when WE get noticed.
This is the time when a driver in traffic notices your trucks, and hits your website on their phone while at a red light.
This is indeed the time of year that all of your staff training, marketing and advertising, sleepless nights, long hours, drive-thru diet, endless voice and emails, seminars attended at Congress or your local Chapter, new systems, etc., pay off. This is when it's game on and coming at you fast.
And, throughout these hectic few months, it's really hard to carve out time to look after ourselves. Yet, it's the single most important thing that you can do, so that when you're 'on stage,' you're at your best.
I never realized the importance of taking time to breathe and re-charge, especially during the most stressful times. That is at least not until I had pushed myself every year at break-neck speed for so many years in a row, and I ended up in hospital for a few weeks. I hit the proverbial wall, and spent an entire winter slowly recovering.
That was back in 2004. It was 12 years after I had started my business, had long since single-handedly blasted through the million dollar mark in sales, and was a force to be reckoned with — just ask any of my suppliers or employees from back then. I always felt like my head was in a vice, and if I let up for so much as one precious hour, everything in my business would come unravelled.
So, it's with the utmost respect for your harried to-do list, endless hours, and frenetic pace that I suggest you take time out for you. I can guarantee if you make the time to slow down for a short period of time every week (preferably every day), you'll be more effective, efficient and most probably, more pleasant to be around.
Forget what it's like to relax and unwind? I've polled some of our members as to how they unwind when the pressure is on, and here's their short list of ideas to help you decompress at this time of year:
Take your kids or dog (or both!) to a really nice or different neighbourhood, park the car, and go for a long walk, admiring the work of proud home owners.
Plan a fun but quiet activity or meal with kids, friends, or community group.
Challenge yourself to NOT talk about work or check your phone during home meals.
Volunteer to help with a fun community event or fund-raiser (i.e. kids car wash event).
Keep your fitness or social group routine (i.e. yoga, personal trainer, spin class, golf, darts, bridge).
Join your fellow parishioners in a charity or church project.
Spend one evening a week, alone, doing your favourite hobby.
Make time to listen to relaxing music and actually read the whole newspaper.
Take a short road trip with your spouse, leaving the cell phones in the trunk.
Go to a great movie or theatre performance.
Work in your own garden every Sunday afternoon without your phone.
Hang out at the beach with family or friends.
Have coffee or meal weekly with a good friend and only talk about current events.
Prosperity comes in many ways. Personal prosperity is not only measured with money and the number of happy clients. That was my mistake years ago, because no one suggested I do anything other than work hard. So, I'm hoping that I can nudge you to be intentional about your own work life/balance.
I will leave you with a great question with respect to managing your stress: If not you then who, and if not now, then when? I hope the answers are not 'my doctor' and 'hopefully never'.
Landscape Ontario offers many opportunities to improve systems. There are also resources available outside of LO to create systems for various (or all) aspects of your business.
These include:
horttrades.com/safety
,
horttrades.com/HRToolkit
,
lstraining.com
,
jplbiz.ca
, and
golmn.com
.
Also, the Landscape Ontario Peer-to-Peer Network is offering a Face-to-Face focus group session on Aug. 19 in Milton on Developing Internal Systems in Your Business. Go to
http://gfl.me/x2uV
for more information or to register.
The Peer to Peer Network is a LinkedIn forum for LO member business owners. To join, go to
http://gfl.me/x2vv
.
---
Jacki Hart may be reached at
info.peertopeer@landscapeontario.com
.