October 15, 2013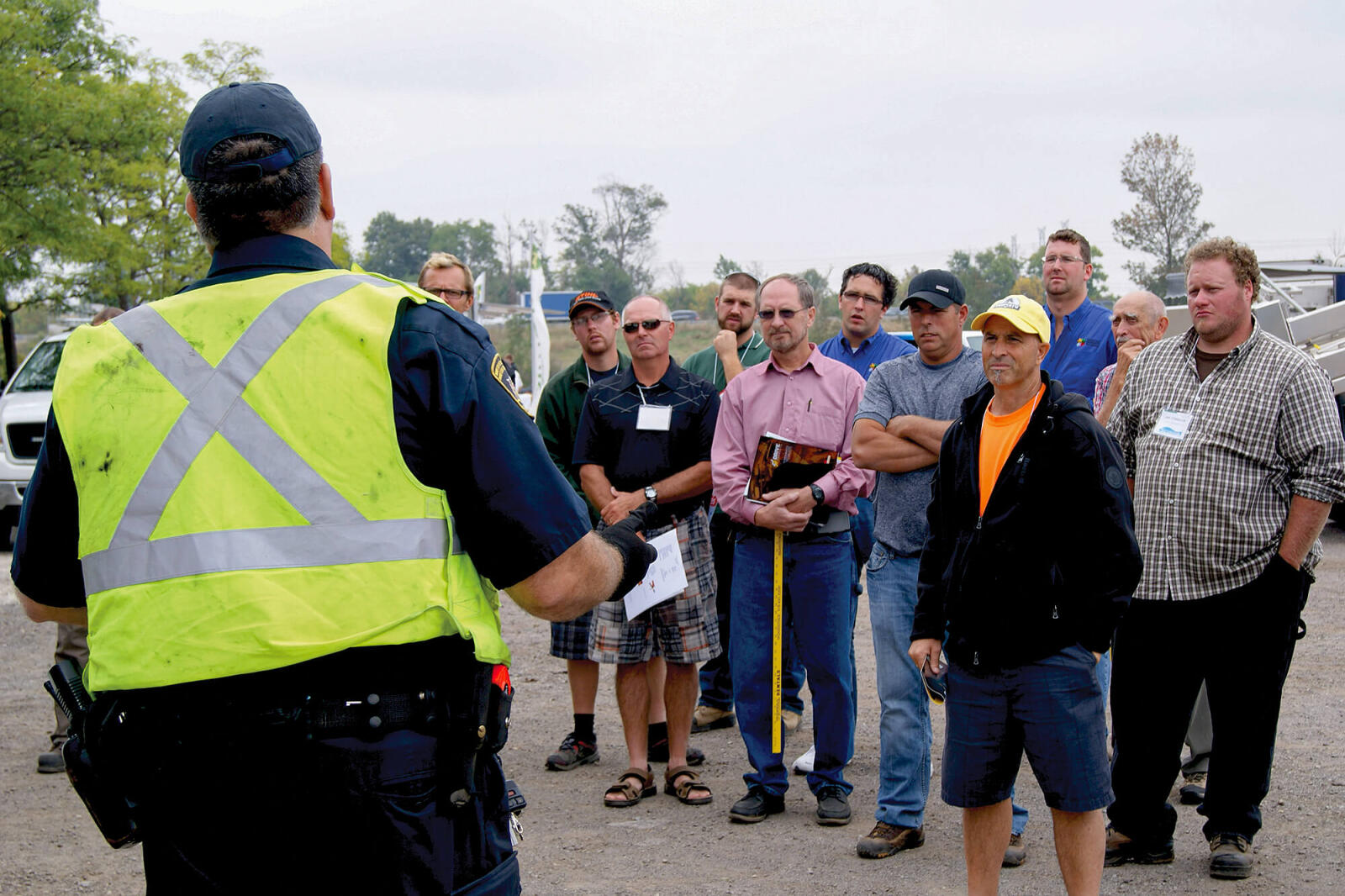 Snowposium continues education and networking opportunities
The warm weather reminded everyone of summer, but the focus on Sept. 19 at Landscape Ontario's home office in Milton was snow... and the people who plow it, salt it and remove it.

The annual Snowposium attracted over 200 conference attendees, exhibitors and trade show delegates.

The day included seminars, demonstrations, trade show and face-to-face encounters with others in the trade.

Phil Harwood of Pro-Motion Consulting in Michigan presented a session on snow and ice pricing, while Phil Sexton from SIMA (Snow and Ice Management Association) discussed plowing techniques. Leanne Lobe from Smart About Salt highlighted benefits of program certification. Raqib Omer from University of Waterloo discussed a salt research study presently underway and supported by LO's Snow and Ice Sector Group.

More than 30 exhibitors from the snow and ice and related industries provided new ideas and information to attendees. Two popular demonstrations included a live calibration demonstration and a talk from Ministry of Transportation officer Mark Bonner. After Bonner spoke to the large crowd, he showed attendees how MTO officials conduct full-vehicle circle checks and inspections.

Gerald Boot, past president of LO, Robert Kennaley, a lawyer from McLauchlin & Associates, and Luke Pallister from Marsh Canada reviewed dos and don'ts in snow and ice removal contracts.

Boot hosted the conference on behalf of the Snow and Ice Sector Group. He gave a big thank you to the Snowposium's refreshment sponsor, Jet Blue Ice Fighter, and lunch and equipment demo sponsor Allstone Equipment.

Companies exhibiting products in the trade show included All Ontario Hydroseeding and Erosion Control, Allstone Equipment — Meyer Products, Britespan Building Systems, Colvoy Equipment, Craig Manufacturing, DEL (Diesel Equipment), Delaware Pump and Parts, DM&T Services, Draglam Salt (G&L Group), Drive Products, Drivetec, Duke (G.C.) Equipment, Eastern Farm Machinery, Eloquip, EPIC Municipal Infrastructure Training, Green Tractors, Ice B'Gone Magic, Innovative Surface Solutions, Marsh Canada, Nisco National Leasing, Pinpoint GPS Solutions, Premier Equipment, Rittenhouse Since 1914, S & B Services, Snow and Ice Management Association, Smart About Salt Council, Tillson Brands, Total Equipment Rentals, Truck Craft, Turf Tech, Twin Equipment, University of Waterloo, and Voth Sales and Services.