May 15, 2010
So, why are you in this business anyway?
Tom Intven
LO President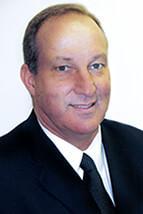 Have you ever seriously and reflectively asked yourself why you entered into the green industry, and why you remain in it? The answers to those two questions might be quite different.
Ours is a very unique industry that is often not understood, nor fully appreciated, by the general public. It has huge challenges involving seasonality, long hours, weather dependence, physical demands, and many more that I'm sure come to mind for your specific sector.
I would guess that each of us have entered into this business for a different set of reasons. In my conversations with many of you, here are the main motives that have been brought up.
Which of these reasons might you give?
"I was drawn to the outdoor work. I love working in the great outdoors and all it has to offer."

"For me, I wanted to be my own boss. I love the freedom and opportunity that it provides. Once self-employed, I'd find it hard to work for someone else."

"I'm basically a plant geek. I love working with plants. I'll do anything I have to, as long as it means I get to work with plants."

"I am a hands-on kind of person who gets fulfilment from working with my hands and with equipment."

"This industry is an outlet for my creativity, like none other that I have experienced."

"This is my family business, and I was encouraged from a young age to enter into our business."
I would doubt that most of you entered into the green industry for the money. When you really analyze it, pecuniary benefit, while necessary, probably ranks somewhere near the bottom of your motivation list.
Once engaged in the green industry, I suggest that your reasons for staying may be quite different than your reasons for entry. Most of them have something to do with our relationship with Landscape Ontario. For those of you who have been in the industry for some time, which of these statements resonate with you?

"For me, it's all about the relationships and the friends that I've made."
The people in our industry are genuinely good people who earn their living honestly. They are the salt of the earth, as the old saying goes. For most of us, we develop solid mutually beneficial relationships with others in our industry. These relationships keep us engaged, motivated and challenged. The longer we are in this business, the more value we place on our relationships and the more of a motivating factor they become, especially if we are also engaged in Landscape Ontario activities. Landscape Ontario is the green industry's club that fosters relationships among like-minded individuals.
The relationship statement also relates to the people with whom you work.

"No other job has given me the sense of accomplishment that this job does. Now more than ever, I take great pride in what I do."
Human resource experts have found that the sense of accomplishment is one of the top motivators in the work world. Our work is very task oriented. Each day, we can see progress in what we do, physically and mentally. This provides a tremendous sense of accomplishment and pride. Often our customers will reaffirm this when they show their appreciation for our efforts. Sometimes, they may even tell their friends and family what a great job we've done — bonus! LO's Awards of Excellence Program ties right in to this and allows us to get mileage from the recognition that we receive for our excellent work.

"Look at the business I've created – I now have a huge obligation to my employees."
For business owners, many of you may be 'married to the monster' you've created. Running your own business places huge demands on you to perform, not just for your own survival, but also for the employees who are dependent upon you. The longer we are in business, the more assets, equipment, land, buildings, vehicles, etc., we accumulate.
Our overhead costs rise proportionately. The stakes get bigger, and more is at risk. Sometimes it may feel that we are obligated to work harder and longer for our employees' benefit above our own.
Unfortunately, there may be personal sacrifices that must be made to achieve our goals. It helps to talk about your problems with like-minded business owners who are also Landscape Ontario members. The many courses offered by LO help business owners develop the skills necessary to stay profitable through all stages of business growth.

"The longer I'm in business, the more I realize how much value I get from my membership in LO."
Many of LO's benefits revolve around our Green for Life campaign. Green for Life tells our story about the natural beauty of our activities; about the positive environmental benefits of the plants, lawns and landscapes that we sell and install; about the beneficial effects plants and landscapes have through enhancing emotional and psychological wellbeing; about the way plants and landscapes increase the property value of our homes and businesses by up to 15 per cent, and the list goes on. As individuals, we could not accomplish any level of promotion by ourselves, but as members of our association our collective efforts can achieve the common goal of getting this message across.
Whatever your reasons for staying in the green industry, I am certain that your engagement in Landscape Ontario will enhance your professional and personal career.
---
Tom Intven may be reached at 519-631-1008, or
tintven@landscapeontario.com
.