July 4, 2020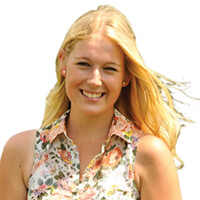 Earlier this year, we announced some big changes to Landscape Ontario's membership categories. Approved at the AGM in January, the changes allow for a more inclusive environment for new businesses, address the unique needs of sole proprietor operations, and help showcase companies who have a proven commitment to ongoing professional development. The new and improved membership categories offer something for everyone!
Individual Membership
Formerly the Horticultural membership, this category is for individuals allied to the profession, including municipal staff, golf course personnel, etc. Individual Membership is now automatically conferred to all employees of LO member companies.
Introductory Member
A new category designed for businesses looking to get a taste of what Landscape Ontario has to offer, this membership category is a one year, low cost, low barrier entry option for a horticultural business. Companies wishing to utilize all of the membership benefits must join one of the other membership categories.
The next three categories are replacing what had previously been defined as 'Active Membership.'
Member
The previous requirement of one year in business has been removed to help new companies survive the challenging early years. Members are subject to the same accreditation process as Active members: job site photos or proof of education, references from two LO members, insurance and WSIB information, etc.
Professional Member
After being in business for at least two years, a company apply to become a Professional Member. These companies must show proof of a health and safety plan, plus at least eight hours of professional development.
Certified Professional Member
These are companies that have been an LO member for at least five consecutive years. In addition, 10 per cent of staff must have a professional certification or equivalent, as well as proof of ongoing professional development and continuing education. The goal is to be able to guide members through the process toward becoming an Accredited Landscape Horticulture Company through the Canadian Nursery Landscape Association (CNLA). See cnla.ca/learn/landscape-company-accreditation.
Sole Proprietor Status
We have heard from a lot of members that the past categories did not accurately reflect their type of business. Sole proprietors were paying the same membership fee as large companies, but were unable to utilize many of the benefits due to having only a handful of staff. This new category is for companies with 1.5 full-time (or equivalent) employees or less, and can be applied to the Member, Professional Member, or Certified Professional Member category.
Associate/Chapter Associate
This category is for a company that supplies products, equipment or critical business services to other companies. Associate members supply province-wide, but Chapter Associates cater to the specific needs of a smaller, more specific region (ie: within a single LO geographic chapter).
Educators, Students and Media
Landscape Ontario is proud to offer complimentary memberships to students and teachers of horticultural programs as well as media personnel.
If Covid-19 has taught us anything, it is that we are truly stronger together. Throughout the pandemic, LO members came together in tremendous fashion to formulate a special task force to help businesses manage through these incredibly difficult times. The task force was also very active in lobbying the government for resources and support, and the direct communication was a key factor in landscaping and horticulture businesses being among the first to reopen after the shutdown. The LO community is here for you and for your business when times are good, and when times seem unbearably hard. Membership offers something for everyone.
---